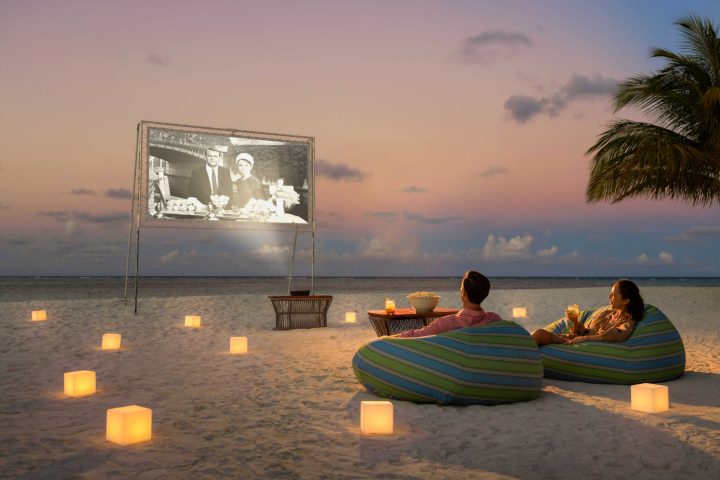 '101 things to do' at Angsana Velavaru Maldives
Gearing up for the festive season, Angsana Velavaru Maldives has announced its fortified "101 Things To Do", a wide array of resort activities that extend far beyond the traditional sun, sand, and sea experience – catering to a spectrum of interests, from cultural explorations and thrilling adventures to well-being experiences, culinary delights, and opportunities to make a positive impact with "Stay For Good" initiatives.
Cultural Exploration
Guests can immerse themselves in the rich Maldivian culture with guided island tours, traditional dance performances, and unique opportunities to connect with the local community. They can also uncover the secrets of South Nilandhe Atoll's hidden gems, including a visit to Rinbudhoo, also known as "Jewellers' Island," which is home to some of the Maldives' most talented silver and goldsmiths.
Adventurous Pursuits
For thrill-seekers, the options are boundless. Experience the sheer exhilaration of snorkelling and diving among stunning coral reefs and abundant marine life, or embarking on a sunset fishing expedition. Adrenaline junkies can enjoy jet-skiing, windsurfing, and paddleboarding against the backdrop of breathtaking ocean views.
Inner Bliss and Wellness
Those searching for serenity within can rejuvenate their body, mind, and soul with holistic spa treatments, yoga sessions, and wellness programmes designed to bring you tranquility in the heart of paradise.
Taste Temptations
In their quest for culinary satisfaction, guests can indulge in exquisite Maldivian, Asian and international dishes. The resort presents themed dining experiences, unforgettable beachfront barbecues, and a diverse array of flavours to delight their palates.
Creating Connections
Whether guests are travelling as a couple seeking romantic getaway, a group of friends, a family with little ones or a solo adventurer, there is something for everyone on the island – the ideal place to create beautiful memories and reconnect with oneself and loved ones.
Stay For Good
Guests can take part in sustainable tourism by engaging in coral planting, supporting marine conservation initiatives, and participating in community outreach programs. Their involvement creates a lasting and positive influence on this stunning destination.
These are just a glimpse of the endless adventures awaiting guests at Angsana Velavaru – whether they seek relaxation, adventure, cultural enrichment, or simply want to make a difference.
Angsana Velavaru, an all-inclusive premium resort in the virtually untouched South Nilandhe Atoll surrounded by sparkling turquoise waters and ocean views as far as the eye can see. This vibrant tropical getaway offers 79 private villas, all with beach frontage, and a cluster of 34 InOcean Villas, the first standalone collection of water villas in the Maldives, perched one kilometre from the main island.
Find out more about "101 Things To Do" at Angsana Velavaru, and start checking off that "Maldives adventure bucket list".