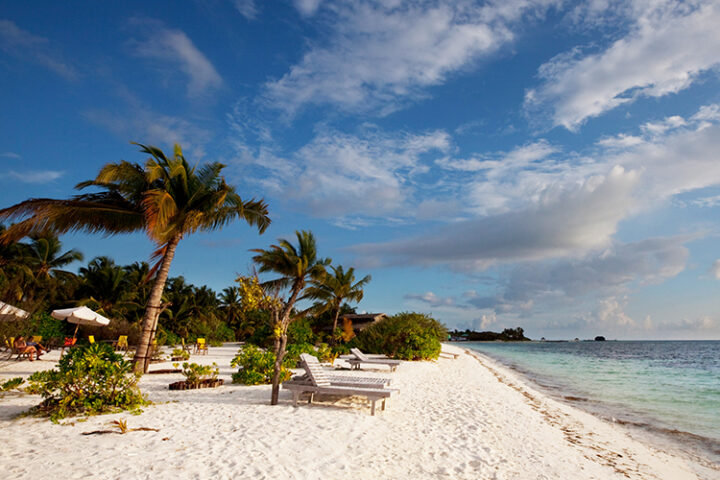 2017 tourist arrivals surpass previous records
The Maldives ended 2017 with a record 1.39 million tourist arrivals, as the island destination surpassed the tourist record of 1.29 million set in 2016. Official figures for the month of December released by the Ministry of Tourism cite that a total of 143,041 tourists visited the Maldives during the month — a 19.7 percent increase over the 119,530 tourists in December 2016.
The peak months to travel to the Maldives is December to April, as these months constitute summer in the Maldives, and has little rain and lower humidity. This makes it ideal for tourists to enjoy the tropical environment. Travel trends and demographics remain largely unchanged, as all tourist generating regions, except for the Middle East, posted strong gains in comparison to 2016.
Europe, the largest regional source market, took the lead by the end of 2017, securing 46.5 percent shares and a robust growth of 12.4 percent compared with that of 2016. The tourist arrivals from Europe for 2017, posted an overall growth over 2017, as arrivals increased to 646,343 from 575,176. Almost all the important European markets such as the UK (up 2.1 percent) Germany (up 5.4 percent), France (up 4.6 percent) and Italy (up 24.8 percent) made strong gains for the year 2017.
Asia followed the same trajectory (up 3.2 percent), however, Chinese arrivals declined (down 5.5 percent). The number of Chinese holidaymakers continued to decline since 2015 but was offset by a stellar performance from the Korean market which saw a double-digit growth (up 17.7 percent).
Major contributors from South East Asia posted steady growth, with arrivals from countries such as Thailand and Malaysia increasing by 58.3 percent and 18.0 percent, respectively. Indonesia, Philippines and Vietnam also posted an increase in arrivals for the year 2017. Meanwhile, arrivals from South Asia (up 10.0 percent), increased by the end of 2017. This was largely due to a strong growth of 24.0 percent posted by the Indian market.
Arrivals from the US, which has recently secured a place among the top 10 contributors to the Maldivian tourism industry, increased by 22.8 percent to 61,973 compared to the 50,458 in 2016, while the numbers from Australia also increased by 18.0 percent. South Africa, also showed a strong growth (up 51.4 percent).
The Middle East, which has proven to be a volatile market, posted a slight decrease of -4.2 percent in arrivals. This is a negative sign after a few years of showing steady growth. Middle Eastern markets such as the United Arab Emirates (up 30.3 percent) and Kuwait went up (up 8.6 percent). Arrivals from Saudi Arabia and Qatar, however, declined by 11.3 percent and 52.4 percent, respectively.
According to the statistics for the year 2017, total arrivals for the year increased by 8 percent to reach 1,389,542 compared to the 1,286,135 in 2016.