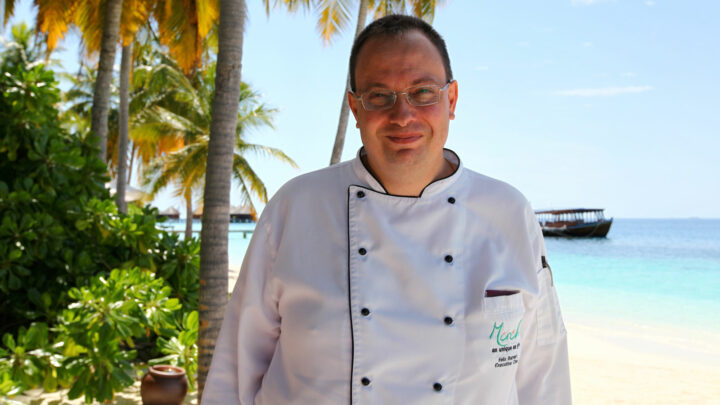 5 Minutes with the Chef: Felix Bamert
For our latest edition of 5 minutes with the Chef, Hotelier Maldives sits down with Executive Chef Felix at Mirihi Island Resort. Chef Felix has been at the resort for 5 years.  Hailing from Switzerland, he says his passion for cooking developed at a very young age, when his parents owned restaurants in his home town. Hence, many of his influences in cooking come from his parents. Here, Chef Felix speaks about his passion for cooking, his favorite food, and his passions in life. As the executive chef at Mirihi Island Resort for more 5 years, Chef talks about his challenges working on an island.
How did you decide to become a chef?
I was born and raised in Switzerland. My parents owned a restaurant, so I was always very happy around the kitchen. I think this was when I realised that I wanted to become a chef. At the beginning, my father wasn't too pleased with my choice in career, but I soon proved that this was what I really wanted to do in life, that it was my passion. I started by working at restaurants in Switzerland for about 15 years. But then I wanted to expand my knowledge and experience working at other destinations. I got a wonderful opportunity to work in Thailand. After working in a lot of regions in Thailand, I decided to come to the Maldives 5 years ago. I've been here since then.
What are your specialties?
I really love cooking. I always love mixing ingredients, experimenting, and inventing new recipes. But if you ask me to choose a particular type of food that I enjoy making, I would have to say I love making sauces. I also love baking bread. I love the smell of freshly baked bread, right out of the oven.
What are the biggest challenges you face working in the Maldives, on an island?
I absolutely love working here in Mirihi. I love the people, I love the weather, the sea, the peace, the nature and the Maldives in general. The remoteness of the island has it's rewards but it also comes with few challenges. Getting fresh products delivered to a remote island is one of them. But we always pull through, no matter how difficult the weather may make it for us at times.
What is the highlight of your career?
The most remarkable highlight of my career so far is getting the opportunity to cook for Hilary Clinton. At the ASEAN summit held in Phuket in 2009, I cooked for the top delegation from Russia, America and The United Nations, which was a wonderful experience.
Talk to me about the menu's you've prepared at Mirihi Island Resort?
Well Mirihi has a repeater clientele of 40 per cent. We learn their dietary requirements and favorite cuisines etc. during the first stay and we make sure they are served their preferred food from then on. We are very flexible and do not limit our food to just the menu card.
If you could eat at any restaurant in the world, where would it be and why?
I would love to take my wife to Chef André Jäger at Hotel Fischerzunft in Schaffhouse, Switzerland. I have many nice memories of that restaurant where I worked some years ago.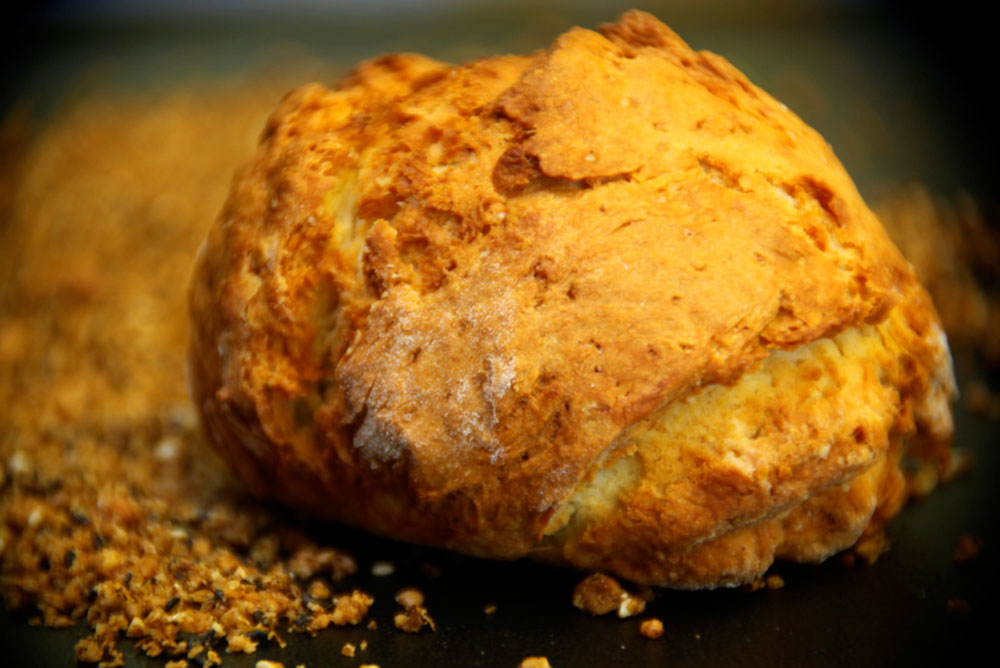 Chef Felix Bamert's favourite dish: Damper Bread
Ingredients:
3 cups – Self-rising flour
3 tblspn – Baking powder
45 gms – Butter
3 tblspn – Sugar
1½ tspn – Salt (optional)
3 cups – Milk
Self-rising flour: Add 1½ tspn of baking powder to 750 gms of flour.
Preparation:
Sift flour and salt into a bowl, rub in butter until mixture resembles fine crumbs.
Make a well in the centre, add the combined milk and water, mix lightly with a knife until dough leaves sides of bowl. Gently knead on a lightly floured surface and then shape into a round, put on a greased oven tray. Pat into a round 15-16 cm (6-6 1/2 inch) diameter. With sharp knife, cut two slits across dough like a cross, approximately 1cm (1/2in) deep. Brush top of dough with milk. Sift a little extra flour over dough.
Bake in a hot oven for 30 minutes by 180° Grad, or until golden brown.