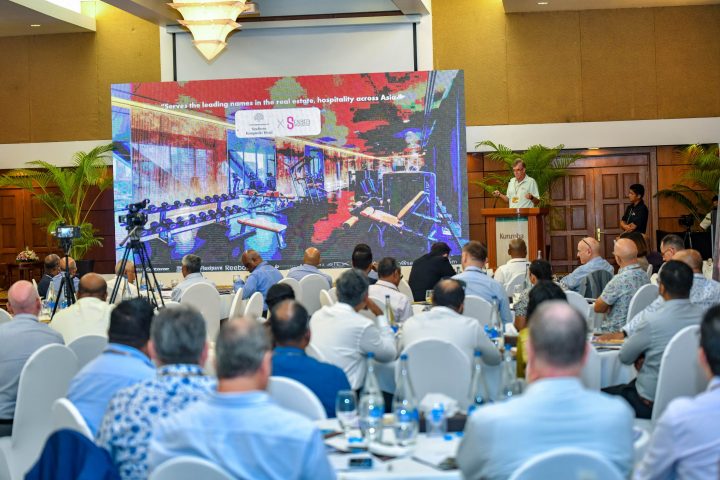 6th Edition of GM Forum Hosted at Kurumba Maldives
The 6th Hotelier Maldives GM forum brought together a veritable who's who of tourism leaders, befitting both the occasion and location.
Held at Kurumba Maldives in tribute to the 50 Golden Years of Tourism, the event was attended by two of the people accredited as pioneers of Tourism, Mr MU Maniku and Mr Hussain Afeef.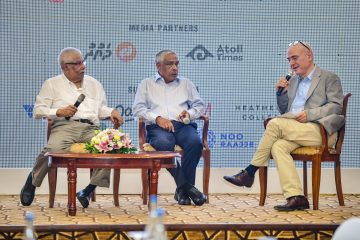 Featured Image: Q&A with MU Maniku and Hussein Afeef, hosted by David Keen at GM Forum 2022
David Keen's strong Keynote set the tone of the day, with topical presentations and panel discussions covering topics such as the next 50 years of tourism, the impact of climate change, the economic situation and the challenges of manpower.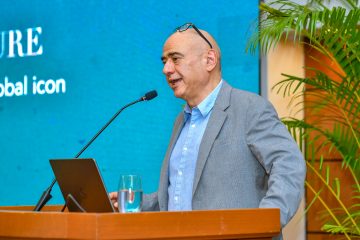 Featured Image: Opening Keynote at the GM Forum by David Keen, CEO, QUO
Opening remarks by Mohamed Mamduh and Tourism minister Dr Abdulla Mausoom both acknowledged the importance of tourism in the Maldives. David Keens Keynote on curating the future held the audience in rapt attention as he highlighted the importance of defining what Maldives tourism post covid would look like, drawing attention to challenges faced in balancing growth against exclusivity and sustainability, and how to maintain the exclusivity and perception of isolation that the Maldives is known for.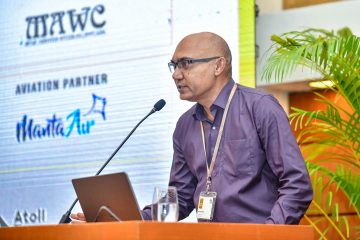 Featured Image: Opening Remarks by Mamduh Waheed, Hotelier Maldives 
These topics were further discussed during the Q&A with industry pioneers MU Maniku and Hussain Afeef, when both stated that privacy and exclusive element was being lost as islands were now being developed on each other's doorstep!
Issues of climate change and the impact on the very environment that sustains the tourism industry was highlighted by the team from Reefscapers based in Four Seasons Maldives at Landaa Giraavaru and further compounded by the presentation on the work of the Blue Prosperity Coalition.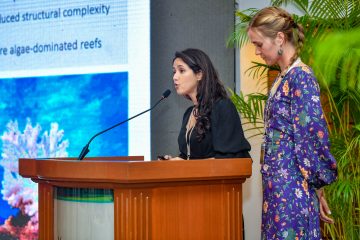 Featured Image: Coral Propagation in the Maldives by Erin Yungblut,  Alejandra Woolrich-Arrioja 
Facts and figures on tourism in general and where Maldives was positioned in terms of capacity and arrivals were delivered by Julian Naouri from JLL and Karan Mahesh from STR, who kept the audience engaged despite it being the final topic of the day.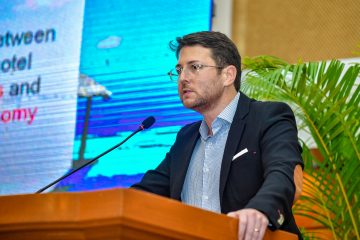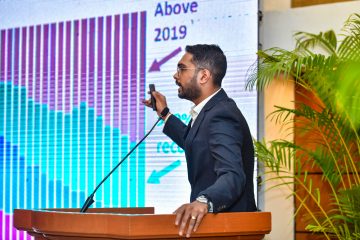 Featured Image: (from top) Julian Naouri, JLL and Karan Mahesh, STR
Both sponsors and participants hailed it as a very successful event, making the most of the networking opportunities offered during and after the event.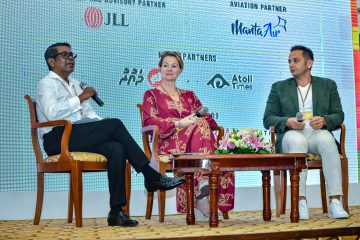 Featured Image: Thoyyib Mohamed, CEO, MMPRC, Heidi Grimwood, Vice President of Spa, Atmosphere Hotels & Resorts, Ozgur Cengiz, General Manager, JOALI BEING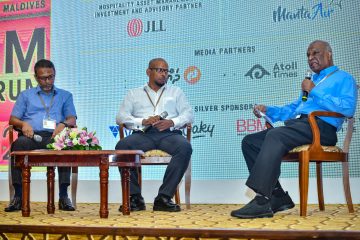 Featured Image: (from left) Althaf Mohamed Ali, COO, Pulse Hotels & Resorts, Rifaath Jaleel, Founder & Chairman, First National Finance Corporation and  Bandhu Ibrahim Saleem