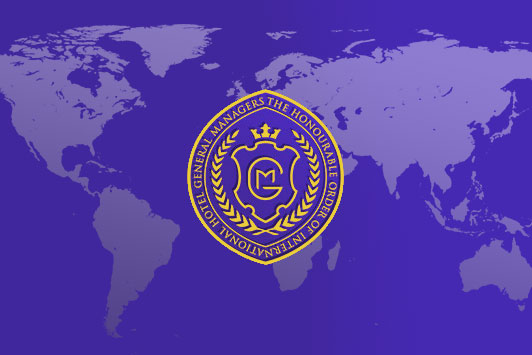 The Honourable Order of International Hotel General Managers officially inaugurated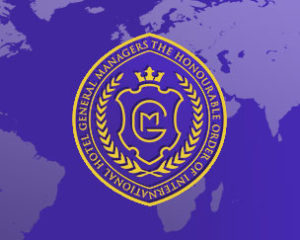 The Honourable Order of International Hotel General Managers (HOIHGm) has been officially inaugurated with the opening of its first regional headquarters in Dubai, UAE. The international organisation – the world's first and only initiative of its kind dedicated exclusively to the hotel general management community – is designed to raise the profile of hotel GMs, whilst providing a range of professional and personal membership benefits.
"During my career I came to realise that there was something significant missing for GMs on a collective scale, in some ways similar to what the concierges have with Les Clefs d'Or. Before now, GMs have had nowhere to go for independent assistance or support, both in general and particularly in times of need. HOIHGm will provide a thread of continuity and range of benefits which reflect the challenges our colleagues face throughout their careers and beyond – the number one incentive being an elective portable healthcare insurance plan for themselves and their families" said Leon Larkin, founder and president of HOIHGm.
Larkin is supported in his role as President by an international Board of Governors, comprised of 11 high-profile alumni from the global hospitality industry.
The member categories are specified by the Executive, who will determine the requirements for admission and continuation of membership, rights, privileges, obligations and disciplinary sanctions for each category. The current membership categories are Founding Members, Junior Members and Retiree Members.
The first batch of applicants will become "Founding Members," who will be granted special privileges, including additional voting rights, fixed membership fees for three years, as well as access to exclusive discounts and events.
Junior Members are afforded a number of advisory services and support in a wide range of industry and professional areas to succeed in their management careers such as access to highly experienced general management mentors, automatic elevation to full membership after three years of service as a General Manager, eligibility for scholarships and industry awards as well as access to webinar events on professional development and other important subjects.
Retiree Members are encouraged to volunteer their time as accredited mentors in return for 30 per cent discount on future annual subscriptions while they continue as a mentor. Members will receive a host of benefits, including access to exclusive international portable insurance options, medical plans, retirement plan options at preferential HOIHGm rates and access to their Emergency Relief Fund.
The Order believes the support, experience and knowledge of senior members will be a valuable resource to younger members starting out on their general management careers.
Later this year, HOIHGm will host its debut World Congress in Dubai on the critical topic of 'Hotel Security in Today's World' and feature high-profile awards such as 'International Hotel General Manager of the Year' and a 'Lifetime Achievement Award'.
"Since my retirement, I have been in the privileged position of building an organisation that is dedicated to the greater good of the hotel general management fraternity and allows me to leave a legacy that will benefit GMs and their employers for years to come. The more members we attract the more we can offer and I hope people will join us knowing that together we have a chance to change the future of our industry forever" Larkin added.