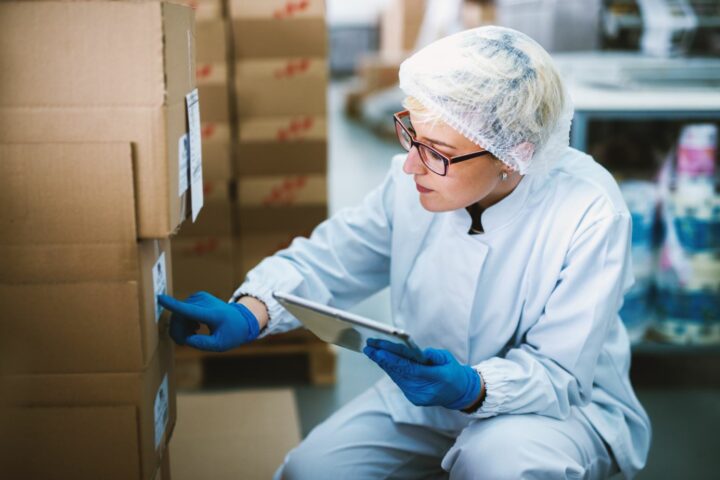 A Hotelier's Guide to Food Safety Management
With globe-trotters chasing their wanderlust dreams visiting hundreds of destinations, the number of tourists travelling around the world has increased tremendously within the past decade making the Maldives no exception. However, with the increase of awareness among travellers, they have become highly conscious regarding their health, safety and surrounding environment before they choose a destination.
With new travel trends popping-up every couple of months, hospitality companies are forced to catch up with the fast paced travel industry, despite these unique trends what matters to most travellers to enjoy their holiday is having the trust of safety and security in all aspects including secure, healthy, hygienic food.
With the introduction of international hospitality chains to the Maldives the overall food safety standards improved for the resorts sector as most of these companies follow their own internal standards in compliance with internationally acceptable standards. International tour operators and travel agents have always given special importance to the safety of their guests and demanded high standards within the establishments which they market for tourists.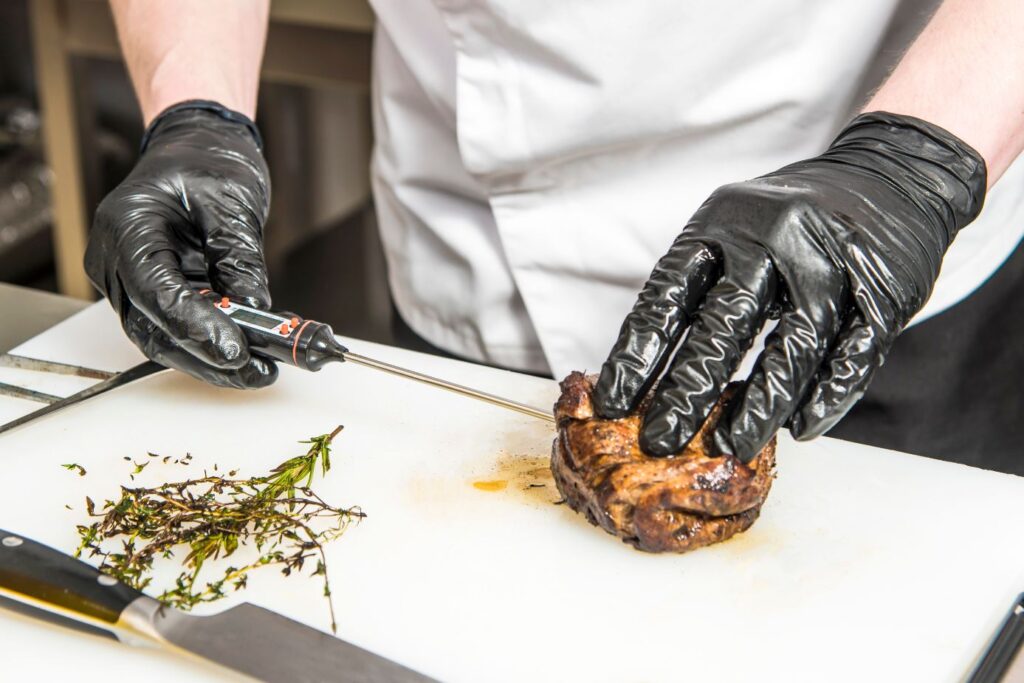 The Quality Assurance department of the Ministry of Tourism is responsible to monitor the standards of resorts in the Maldives and ensure that operating resorts adhere to the Ministry standards and guidelines. However, food safety monitoring for the resorts are handled by the Health Protection Agency of Maldives on behalf of the Ministry of Tourism. With more stringent laws and regulations, the overall food safety standards within the Maldives has improved in the past decade.
"The Public Health Inspectorate Division of Health Protection Agency has the authority to perform food hygiene inspection and monitoring of ready-to-eat food at food establishments and services. Registration and licensing of food establishments are performed by the Health Protection Agency. Emphasis are on the establishment, personal hygiene, preparation and cooking processes and documentation records. The inspection is conducted routinely at various frequencies ranging from every 4 to 12 months, based on the central grading system" Ahmed Nasir, Director of Public Health Inspectorate Division of Health Protection Agency.
Food safety is a global concern that covers a variety of different areas of everyday life. Food Safety itself refers to handling, preparing, storing and serving of food in a safe and hygienic way to best reduce the risk of individuals becoming sick from foodborne illnesses. Foodborne illness may occur with the consumption of contaminated food with microbial pathogens, toxic chemicals or a physical hazard.
While many foodborne illnesses maybe self-limiting, some cases can quickly escalate to life-threatening situations. Food allergy is another emerging problem where victims could face dire consequences if they are exposed to allergens which induces their allergy. Ensuring food safety is becoming increasingly important in the context of attentive customers and it is a moral and legal obligation for all food handlers to make sure that their customers are safe. The safety measures are taken with the help of Food Safety Management systems and standards like HACCP (Hazard Analysis Critical Control Point) or ISO 22000 which is accepted worldwide.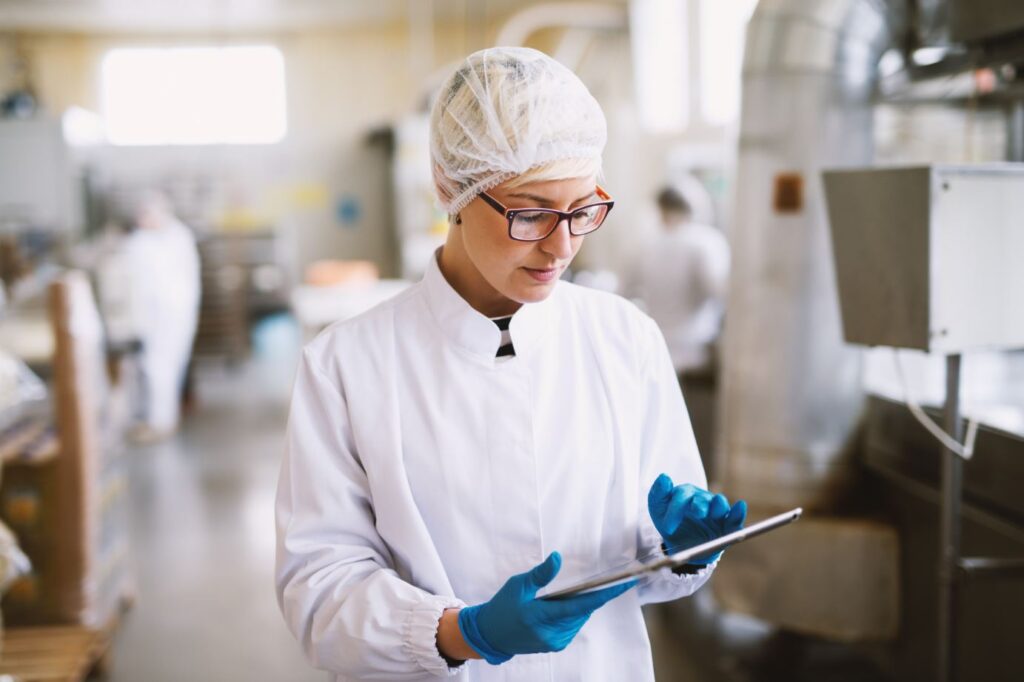 In order to obtain an operating license for the resorts in the Maldives, resorts have to work closely with the Quality Assurance department of Ministry of Tourism. One of the key areas which the Ministry look into is the Food Safety standards of the resorts. According to Hoteliers working in the Maldives, the established food safety standards set by the Ministry of Tourism is very strict and over the years have become more comprehensive.
"For the licensing process, the Ministry together with other relevant authorities of the government will conduct a site inspection of the tourist establishment. The purpose of this inspection is to ensure that the facilities and services are completed to the necessary operational standards and to ensure the necessary security and safety measures. In order to issue an operating license for tourist establishment in the Maldives, it is required to meet the minimum standards set by the Ministry of Tourism. However, this standard does not replace the standards and laws set by other government authorities in the Maldives. As such, Health Protection Agency (HPA) plays an important role to ensure food safety of the tourism industry. HPA is mandated by law to set standards for food hygiene in the Maldives. For licensing purposes, HPA approval is needed for restaurants and food outlets operated in tourist establishments. During these inspections, food preparation area and food storage, food handling will be inspected." Fathimath Naziya, Director of Quality Assurance & Registration Section, Ministry of Tourism.
Importance of Food Safety Management Systems
Despite the world efforts, advances in technology and hygiene standards within the past three decades, outbreaks of fatal foodborne illnesses continued to increase globally. Even the developed nations with very strict laws and regulations still tend to have these issues within the food chain.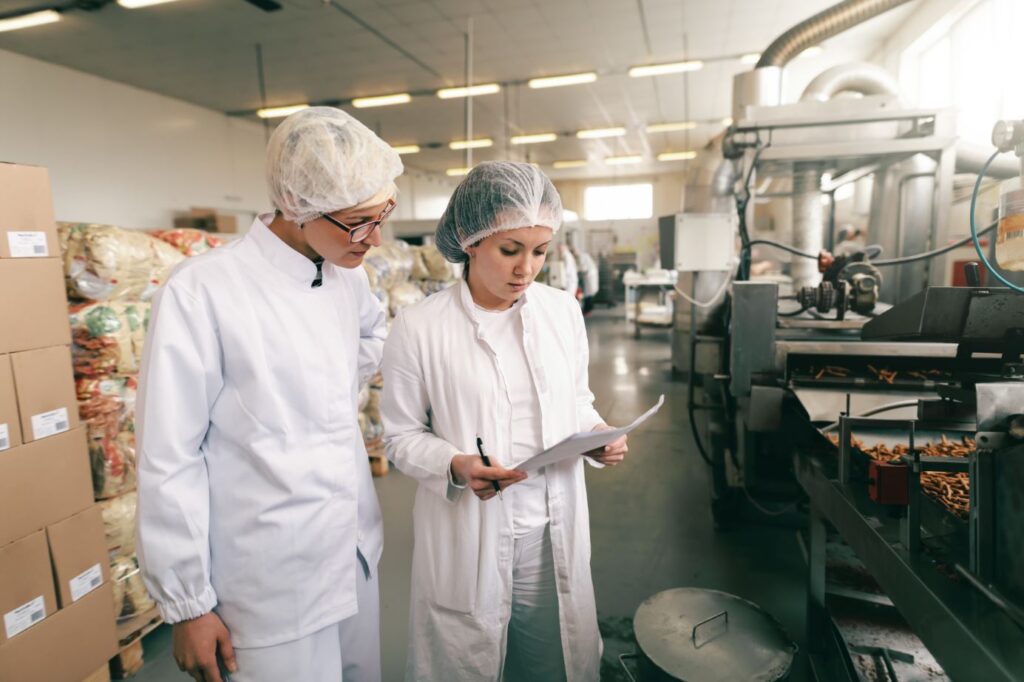 The importance of having a good Food Safety Management System (FSMS) is, it provides the support for the management of hotels, restaurants and other food operations to ensure that the food they produce are fit for human consumption in all aspects. Having a good system in place helps food businesses staying in compliance with the food safety laws and regulations within their jurisdiction and maintain a good brand image among their customers. Other benefits include less wastage, increase in the overall profitability of the business and having a higher morality among the team working for the establishment. It is also crucial for due diligence in case of a lawsuit.
Detriments of poor food safety includes loss of customers due to negative publicity and poor standards, food poisoning outbreaks, increase in guest complaints and also the risk of getting into a legal case where the whole establishment's operating license could be revoked. In many developed countries, poor food safety standards is considered as a crime punishable by law and often business owners or food handlers responsible may get time behind bars.
"Quality assurance is paramount to any business. Like other resorts in the Maldives, at the JW Marriott Maldives Resort & Spa we strive to maintain the highest quality, both in our products and services, while upholding our service cultures, one of which is to be accountable to the quality and craftsmanship of what we do for our guests." Marc Gussing, General Manager, JW Marriott Maldives Resort & Spa
What is HACCP?
Hazard Analysis Critical Control Points (HACCP) is a Food Safety Management System which is a step-by-step plan used to enforce food safety and prevent food from safety hazards at all points of the food cycle. HACCP is based on seven main principles which is designed to identify, evaluate and control food safety hazards. With its systematic approach, HACCP can identify, evaluate and control micro-biological, chemical and physical hazards ensuring the overall safety standards of the food produced. Prevention is the primary focus of implementing a HACCP program. A detailed HACCP program requires commitment from culinary team and management.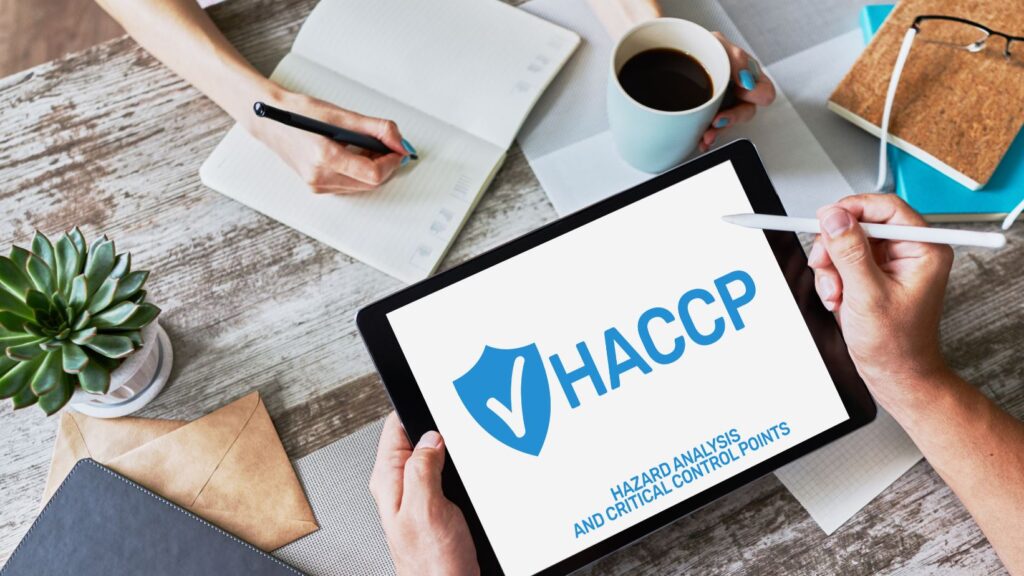 A successful HACCP program begins with a designated HACCP team selected from the management, which is highly committed to following seven standardised principles. In food and beverage operations, a designated team will consist of individuals thoroughly trained and educated to understand the protocols of food safety, the necessary precautions to minimise food safety hazards, and the causes and risks of foodborne bacteria and pathogens. In some countries HACCP is a legal requirement for all types of food businesses. Other internationally acceptable Food Safety Management Systems like ISO 22000, BRC, SQF and GMP are all based on the 7 principles of HACCP.
"We have been HACCP certified each year over the last 4 years by URS. It was our own initiative to seek this certification and we are working with an independent auditor to ensure consistency in all of our food hygiene practices. We follow US food safety standards, and our auditors conduct regular as well as surprise visits to audit our standards. We also have an in house Hygiene Manager who cross-checks our daily practices on the island" Francis Cornelious, Director of Culinary at Jumeirah Vittaveli
Implementing Food Safety Procedures
In order to maintain HACCP or any Food Safety Management System within the establishment, it is very important to implement ongoing food safety procedures. Some of the key components of keeping the system in place is regular Food Safety Audits, proper training programs, obtaining certifications and a regular reviewing system.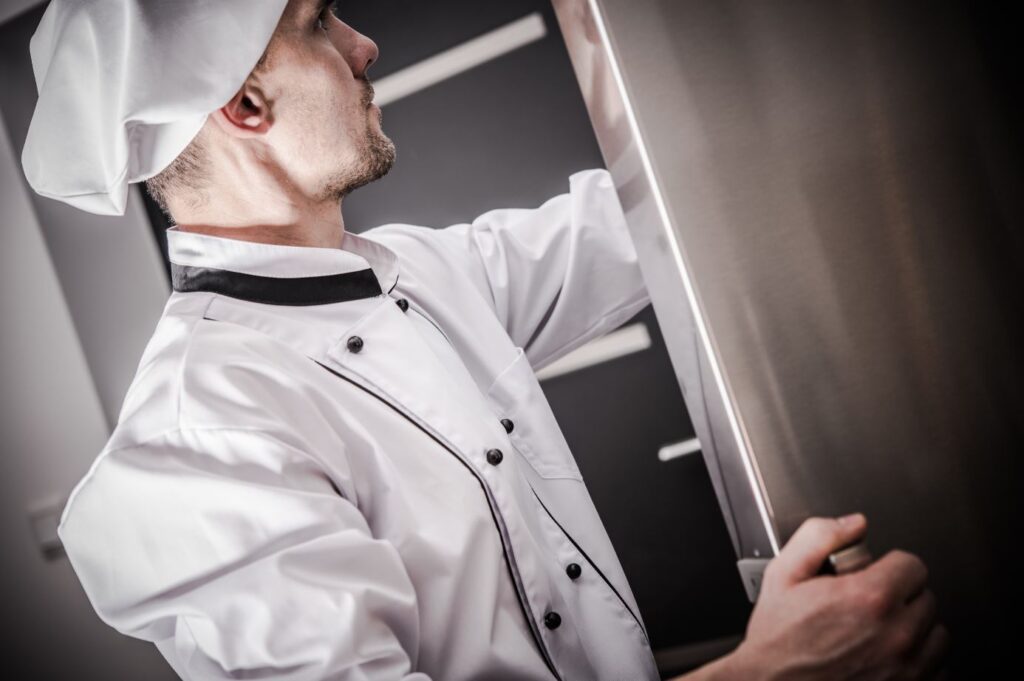 The standards are monitored closely with the help of internal monitoring and audit systems. These systems ensure that every step of food preparation is risk free. External audits or third party audits are conducted to verify if the current system is working. Just as any other important area of business as finance audits, it is crucial for resorts and other food establishments to conduct external audits to understand where they stand now and how to improve further.
Providing adequate training for the whole team inclusive of direct food handlers and indirect decision makers are important. For instance, purchasing department, engineering and finance team also need to understand the importance of investing in good quality food ingredients, training programs, adequate equipment and choosing approved suppliers in order to maintain HACCP standards, even though they are not directly involved in the food preparation process. The key for successful implementation is the overall commitment from the whole management.
"To comply with the highest standards possible in Food Safety, our senior culinary leaders at the JW Marriott Maldives are ServSafe-certified. ServSafe® International offers one of the best food safety training programs in the hotel and food service industry. We also implement the Marriott 43 Point, Global Food Safety system which includes, supplier auditing, monitoring receiving temperatures, chiller and freezer temperature records, sanitising of fruits and vegetables, strict colour coding of kitchen equipment, segregated preparation areas, and thorough food safety training for all food handlers. We operate the kitchens in strict temperature controlled environments in order to protect high risk foods. chemical dilutions are regularly verified, pot washing and dish washing machine operating temperatures are closely monitored. Our stewarding and culinary teams all follow strict daily cleaning schedule in all areas. Purchasing is done in such a way that all food stock is turned over quickly in order to ensure freshness. All associates follow a strict grooming standard. Lastly, we have great support from our Engineering department in order to maintain the physical environment and equipment to the highest standards." Glen Cooper, Executive Chef, JW Marriott Maldives Resort & Spa
Challenges in achieving Food Safety & HACCP
Even though the food safety standards in the Maldives is improving, many obstacles are yet to be tackled in order to achieve a through food safety system. According to the HPA, their biggest challenge is having a very limited number of staff to monitor the whole of the Maldives and lack of properly trained and qualified auditors. The human capital development from the government side needs to be strengthened.
In the resorts perspective, operating from remote islands they face several obstacles to maintain the HACCP chain. The food which is being imported to the Maldives is not kept in HACCP certified conditions before customs clearance, all the ingredients which they get are not HACCP certified and still a lot of local suppliers are not following proper food safety standards. Other challenges include being resorts in tropical islands, the unique design concepts sometimes does not adhere completely to HACCP standards. Even though they are appealing for the holiday makers, certain designs may not be the best to ensure complete food safety, as a result obtaining HACCP or similar certification is a challenge.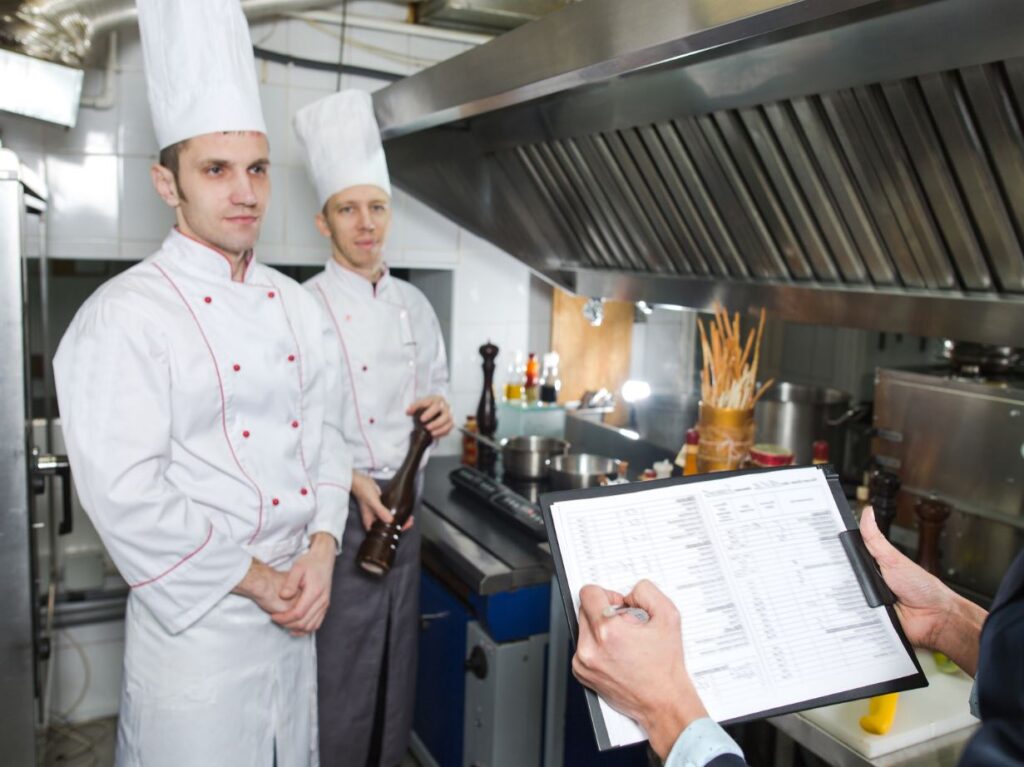 "The importance of incorporating hygiene and food safety standards on the design and construction phase of the property is the key to enabling the resort to operate safely. If standards are not considered then even the best F&B team will not be able to produce or serve safe food. As an independent food safety auditor, the challenges I face is, resources, knowledge and consistency. Often the standards are there, but not followed on a daily basis. All too often you know that the kitchen has been prepared in readiness for the audit, as everything is clean, labelled and paperwork is up to date. This makes it harder to evaluate the adherence to good hygienic working practices and food safety standards. Lack of knowledge, can create the perception that there is not enough time or that maintaining standards prevents efficient working. Availability of resources such as staffing and equipment can also have an impact on the team's ability to maintain standards" Janet Smailes, Highfield Certified Auditor & Trainer.
"There are certain common challenges that relatively every establishment is facing while implementing standardised international certifications and some of these challenges are knowledge of staff and service providers, employee motivation and enthusiasm on the subject, auditing process and the management commitment with the financial support to continually maintain the standards which are required throughout." Akampa De Alwais, Executive Chef, Cinnamon Dhonveli Maldives
It is a requirement by the World Health Organisation (WHO), that every food business follows the food code / codex principles. These form the basis of all Food Safety Management Systems and HACCP is a FSMS.
"The laws and regulations are in line with the international standards, however they are not promoted in the public domain or enforced effectively, plus only the 2007 legislation is available in English language, which makes the new legislation of 2014 difficult to adhere to" Janet Smailes, Highfield Certified Auditor & Trainer.
Having examined the whole scenario and important stakeholders of food safety, the overall standards have been improving generally within the resorts industry. However, the general Maldivian industries such as catering, food supplying, guest houses, food production, agriculture and fishing have tremendous room for improvement. Proper implementation and monitoring of food safety is very important, as food is overall integrated with a lot of industries and each of these sub industries are co-related with each other. As the Maldives is a well-known destination around the world and to maintain our services at top quality and safe standards is the responsibility of each and every stakeholder serving or contributing at the food industry.