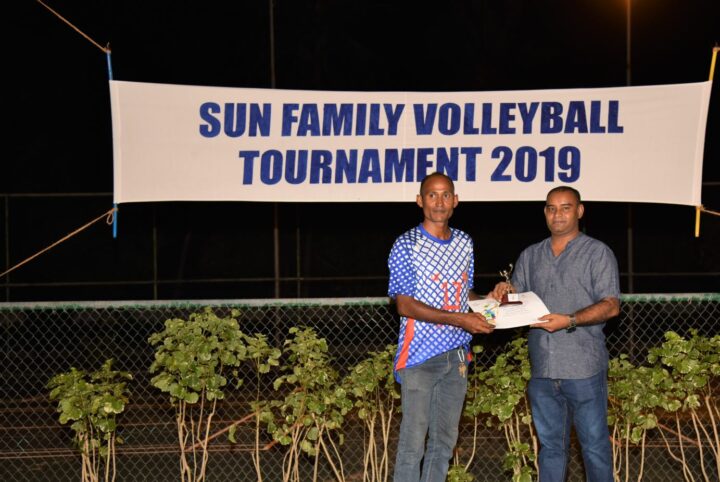 Aboobakuru Qasim, Manager – Human Resources, Sun Island Resort & Spa
Aboobakuru Qasim (Aboo) is the determined HR manager at Sun Island Resort and Spa. Hotelier Maldives is glad to feature an interview of Aboo in this edition. Although we are a small island nation, we have numerous industries where opportunities are abundant to youth and experienced professionals.
Hotelier Maldives: What do you believe attracted you to establish your career in the hospitality industry?
Aboobakuru Qasim: I had a keen interest to work in the hospitality industry even during the time of my schooling. I noticed that there are only a few local management members who are employed in the sector but tourism contributes the highest percentage of GDP, hence I believe it's our responsibility to develop and improve the tourism sector.
HM: Would you briefly describe your career? How do you position yourself as a Human Resources Manager?
AQ: After completion of O'level, I joined hotel school (Faculty of Hospitality & Tourism Studies) and completed the BTEC National Diploma in Hospitality & Tourism Studies. Then, I got employed at Sun island Resort Spa as a Trainee F&B Supervisor. I was later promoted as an F&B Coordinator and Assistant F&B Manager, respectively. While working I got the opportunity to complete BA (Hons) in Hospitality Management. After completion of BA, I decided to move my career towards a more people-oriented section and I chose Human Resource.
HM: Despite the number of graduates and specialists in the tourism field, it is challenging to recruit good people nowadays. Especially since the hospitality industry concentrates more on hiring excellent, service-oriented people. Furthermore, it is sought to be tougher to retain these good employees and to ensure they are content with their job. We foresee this may be the biggest challenge for an HRM. How do you tackle this?
AQ: Yes, it is the biggest challenge and it is tough to retain existing employees for various reasons. More and more branded hotels/resorts are opening every year with improved staff facilities and benefit packages. As pay is not the only factor to retain employees, we build a comfortable working environment, make them feel homely and we called it Sun Family. We engage employees in sports and other activities. They can choose their recreational activity on their off-duty hours. There are 24 hours of accessible sports or entertaining activities. Last year we opened the first Female Gym Maldives.

HM: What do you believe are your biggest inspirations to work in Hospitality and Human Resources?
AQ: My biggest inspiration I believe is the intangible professional service industry, where you meet people from all over the world. Today we have staff from 16 different nationalities. Additionally, we have locals from each atoll in the Maldives. Respect and understand their cultures, lifestyles and norms. This stimulates a cosy feeling.
HM: How would you describe the improvements in Human Resource division of the Hotelier Industry over the past years?
AQ: Over the years, there are drastic improvements in the Human Resource division. More professional applications and software are being used in the department and have more time to engage in employee activities rather than spending time on paper works.
HM: The unemployment rate is considerably higher in the country comparison to the number of school leavers and graduates. Given your area of expertise, how do you think this issue can be addressed in the Maldives?
AQ: Annually 100s of fresh school leavers are trained and developed. We ensure to bring them up to the industry level. And I would say now we are the training school to the industry. If we can practice and conduct such initiatives from other resort properties and brands, they will have the confidence to work in the industry. This will mechanically lead to lower the rate of unemployment.
HM: What is your hope for the future of this industry?
AQ: We are one of the unique destinations of the world. I foresee a brighter future for the industry. But I believe we need to develop and adopt our product due to increasing travellers from different parts of the world.
We should handle the product cautiously, as it an industry with intangible services so the reputation of the industry should not be diminished and it should be assessed and maintained with the highest standard.