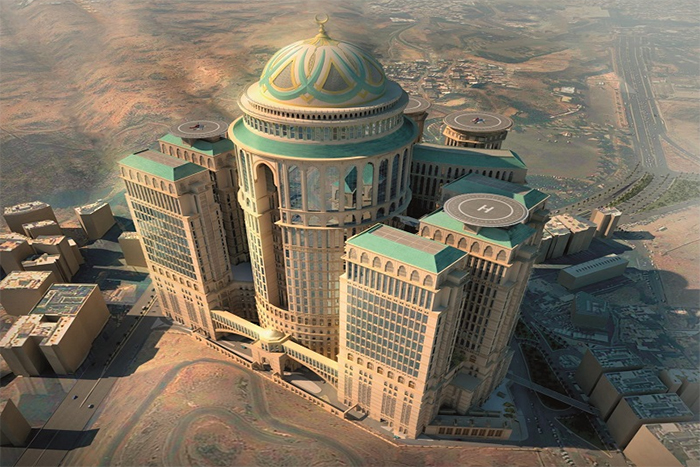 Largest hotel in the world to open near Makkah in 2017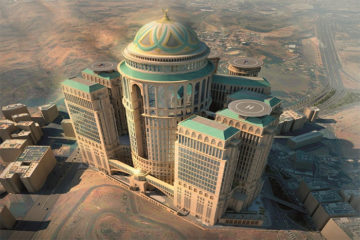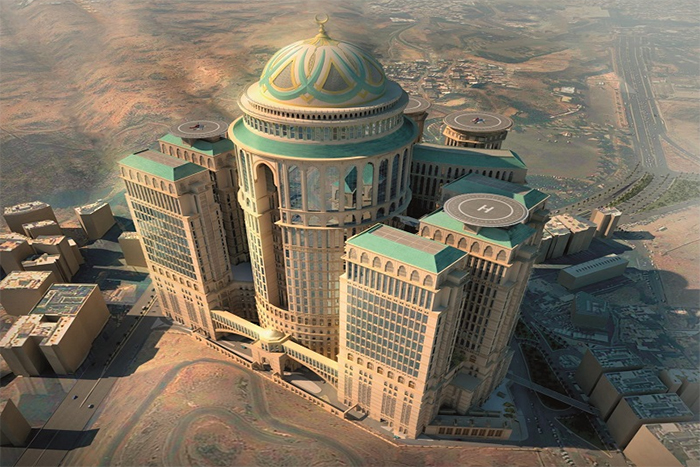 The Abraj Kudai, situated in the central zone of Makkah, Saudi Arabia, is set to open as the world's largest hotel in 2017.
This hotel will be designed by one of the world's leading design, management and supervision consultancies, Dar Al Handasah. Standing tall on an area as vast as 1.4 million square metres, the Abraj Kudai will be a striking landmark built in the distinguished location, marking 2.2 km south of the Holy Haram in Makkah.
This 3.5 billion dollar project will include 10,000 rooms, 70 restaurants, rooftop helipads, full size convention centres – complete with royal floors – all of which are to be accommodated under one of the largest domes in the world.
London-based design company Areen Hospitality will be overseeing the interior design of the hotel which is set to be in true regal form. Ten of the twelve towers will be built to 4-star standards, while the remaining two will be finished to 5-star luxury standards.
Andrew Lindwood, Head of Design at Areen Hospitality said "We are honoured to be trusted with such a challenge. Designing hotel interiors on such a massive scale, with no operators yet in place, requires complex programming and design resourcing." He also said, "At Areen Hospitality we allow for this and have the experience to respond to such a challenge, without ever losing the creative essence required to welcome and surprise the guests expected at Abraj Kudai."
Areen Hospitaity is a leading interior design practice with partners and clients in all parts of the world. Some of the more famous projects the company has undertaken include the Airport Hotel and Lounges in Jeddah, Sheraton Dushanbe, Tajikistan and private residences in London.
Today, more than 15 million pilgrims are estimated to visit Makkah every year, with at least 2 million visitors during the Hajj period.