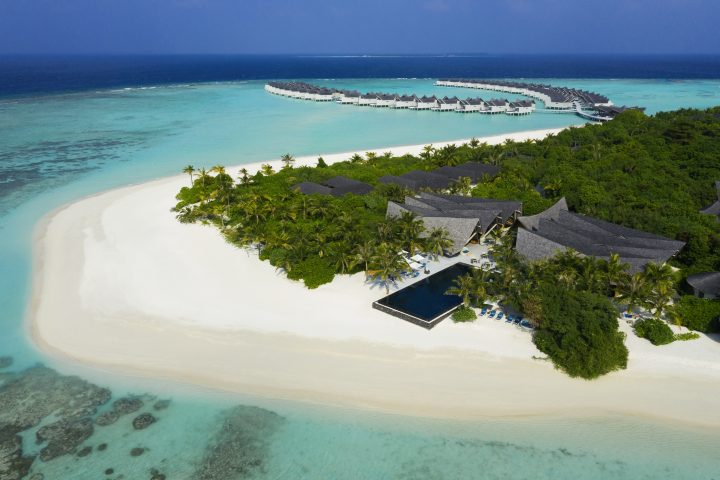 Accor Maldives Collection Launches Festive Experiences for 2022
The Accor Maldives Collection is inviting guests to experience the festivities of Christmas and New Year at their luxury five-star resorts for an ideal year-end retreat.
Raffles Maldives Meradhoo Resort
Guests at Raffles Maldives Meradhoo Resort are invited to join the countdown to Christmas and New Year with the resort's 18-day line-up of festive experiences.
Celebrations will begin with the Christmas tree lighting ceremony which will be followed by a signature Maldivian-style BBQ alongside performances from bands and DJs.
Beyond the festivities, the Marine Butlers also offer to guide guests on snorkeling tours of the two-house reefs, and further out at sea, days can be spent up close with tiger sharks and cruising at sunset. Guests can also enjoy the resort's over-water spa which offers a wide range of treatments inspired by the island's surroundings.
A stay between 22 December 2022 and 8 January 2023 starts from £2650 (excluding taxes) per night based on two people sharing.
Mövenpick Resort Kuredhivaru Maldives
At Mövenpick Resort Kuredhivaru Maldives the festivities begin on 21st December with
"Underwater Avatar" at Onu Marche Restaurant with gourmet food and drinks.
On the same day, the lighting of the Christmas tree will mark a schedule of cocktail parties including the 'White Party', themed dinners, and live music. On New Year's Eve, a festive pool party will be held and with the final sunset of the year, guests will be invited for a cocktail reception on the beach followed by a grand dinner at Onu Marche featuring a Maldivian Boduberu Show, live band and DJ performance.
In addition to the number of dive site options the resort offers, spa lovers can also treat themselves at the Sun Spa by Healing Earth inspired by the healing potential of Africa's rich natural resources.
A stay between 21 December 2022 and 15 January 2023 starts from £1060 per night for two people sharing.
Fairmont Maldives Sirru Fen Fushi
At the Fairmont Maldives Sirru Fen Fushi, Michelin Star Chef, Mickael Viljanen will be serving at the Azure restaurant from 19 December 2022 to 1 January 2023, and festive themed workshops are also scheduled at the new Sustainability Lab with curated events held at the resort's Coralarium.
Guests will be joined by three award winning wellness practitioners, Shaylini and Marketa, both Reiki masters offering guided meditations and energy healing therapies, and KDR. Rui, a Chinese medicine Doctor will also offer guests alternative healing treatments.
For adventurers, a famous fisherman from the Sub Oceanic team will offer an exclusive tuna fishing experience and pro master tennis player Ms. Hana Sisirak will help guests improve their technique on the island's court.
A stay at the Beach Sunrise Villa will cost guests £2,200 nett per night based on two people sharing.
Pullman Maldives Maamutaa
Pullman Maldives Maamutaa is offering an abundance of fitness activities from December 20th to January 2nd.
Guests may take on the Pullman team at the annual Beach Volleyball game, or the Tug of War, and a 'Raaveriyaa' work-out, based on Maldivian sports and activities, will also be offered.
Visitors seeking a relaxing experience, can find aerial yoga and chakra meditation classes at the Panorama beach. With Pullman Maldives' all-inclusive benefits, all guests can enjoy the special buffets with a Mediterranean and Italian inspired cuisine at Souq Oven, with vegetarian and vegan dining at Phat Chameleon.
Rates start from £1,110 per night with all-inclusive benefits based on two people sharing.
Mercure Maldives Kooddoo
At the Mercure Maldives Kooddoo resort, guests will be given the option of celebrating in several different ways with poolside BBQs, Prosecco breakfasts, live music and DJ sets, and even endless buffets.
The five-star PADI Dive and Water Sports Centre offers adventures to the best dive sites, snorkeling expeditions, dolphin cruises, and a variety of water sports. On-land activities range from tennis and beach volleyball to cooking classes, and karaoke. The team at the resort will also be on hand to create a personalized itinerary on request.
Rates start from £741 per night with all-inclusive benefits based on two people sharing.