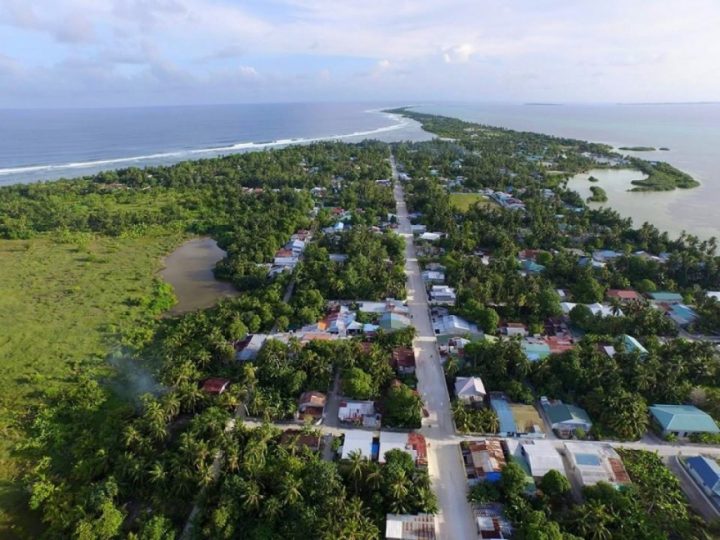 Addu City Council invites developers to build cruise terminal, yacht marina in Feydhoo
Addu City Council has recently made an announcement stating their intentions to seek developers interested in constructing a state-of-the-art cruise terminal and yacht marina in Feydhoo, a picturesque location known for its scenic beauty and captivating shores. The council has expressed its desire to enhance the tourism potential of the region and provide a world-class experience for visitors.
In an official statement released on Thursday, the Addu City Council invited expressions of interest from developers, with the submission deadline set for July 25. The council has extended the invitation to both domestic and international companies, encouraging collaboration and the sharing of expertise in the development of this significant project.
To be considered for this endeavour, interested companies must have a minimum of 10 years of experience in relevant industries and are required to submit their financial statements for the past three years. These prerequisites ensure that the selected developer possesses a robust track record and financial stability, thereby guaranteeing the successful execution of the project.
The council has also emphasised the importance of ancillary infrastructure by stipulating that a 100-room hotel be constructed within the designated area. This hotel is intended to cater specifically to the needs of individuals utilising the cruise terminal and yacht marina, providing them with convenient and comfortable accommodations during their stay.
According to the Addu City Council, the chosen location for the development lies between Feydhoo and Gan, adjacent to Feydhoo's former football field. This strategic positioning aims to maximise accessibility and convenience for tourists, while preserving the natural beauty of the surrounding environment.
By investing in the construction of a modern cruise terminal, yacht marina, and supporting hotel, the Addu City Council seeks to create a premier destination that will attract visitors from around the globe. This ambitious project not only promises to bolster the local economy but also showcases the council's commitment to fostering sustainable tourism and positioning Feydhoo as a leading tourist hub in the region.