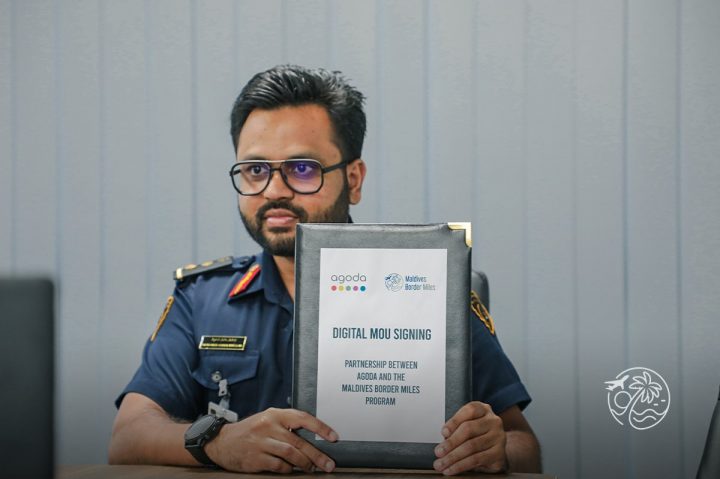 Agoda Partners with Maldives Border Miles Loyalty Program
Agoda, one of the fastest-growing online travel booking platforms has signed a Memorandum of Understanding (MoU) with Maldives Border Miles, the world's first destination loyalty program for tourists.
The online signing ceremony took place on 22nd November 2021 and was honoured by Controller General of Maldives Immigration, Mr. Mohamed Ahmed Hussain; Deputy Minister of Tourism, Dr. Naushad Mohamed; Chief Executive Officer of Agoda Company Pte. Ltd., Mr. John Brown; Deputy Managing Director of Maldives Marketing and Public Relations Corporation, Mrs. Neesha Shahid; Director of Global Government Affairs of Agoda Company Pte. Ltd., Mr. Daniel Gelfer and the Country Manager of Agoda Company Pte. Ltd. to the Maldives, Mr. Mohamed Amaan.
The partnership between the Maldives Border Miles and Agoda aims to increase benefits to the members and partners of the Maldives Border Miles program. As associate partner, Agoda will be sharing their expertise for the development and will also facilitate to promote the partners of the program through their global network. Furthermore, Agoda will use their best-in-class technology and provide exclusive savings to Maldives Border Miles members when they book the hotels through Agoda.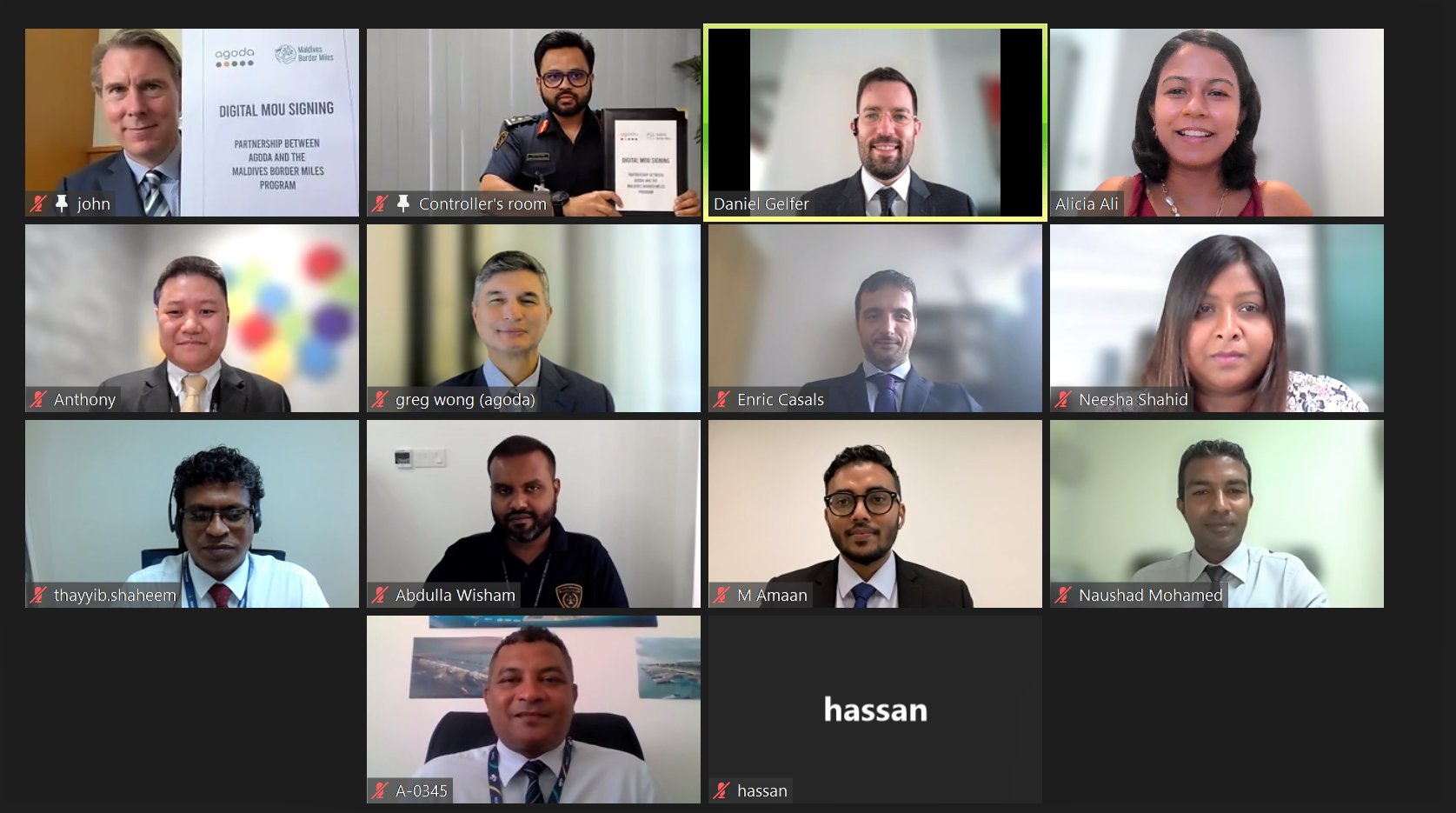 CEO of Agoda Company Pte. Ltd., Mr. John Brown said "From my perspective, I have seen COVID-19 bring many different people together, and when I look in to travel in particular, the way that governments have been working together with companies like Agoda; the way that Agoda has been working with suppliers; and the way that we're all working together with customers, we've really come together in an unprecedented way to get through the crisis, and to deliver innovative solutions." Expressing specifically about the Maldives Border Miles, Mr. Brown stated "I'm very optimistic about innovation and the benefit that it's going to bring in particular to the Maldives."
About Maldives Border Miles
Maldives Border Miles is world's first nationwide loyalty program for tourists, launched by Maldives on 27th September 2020. The three-tiered loyalty program allows tourists to earn points based on the number of visits and duration of stay. Additional points will be awarded for visits to celebrate special occasions such as honeymoons or birthdays. Members of Maldives Border Miles program will enjoy benefits from partners based on their tier status. Members earn a certain amount of points to reach each tier – 500 points for Aida (Bronze Tier), 2,000 points for Antara (Silver Tier) and 4,000 points for Abaarana (Gold Tier) – which will be defined by a set variety of rewards, services or benefits, increasing in value as members progress.
Check out the partners of the program here.