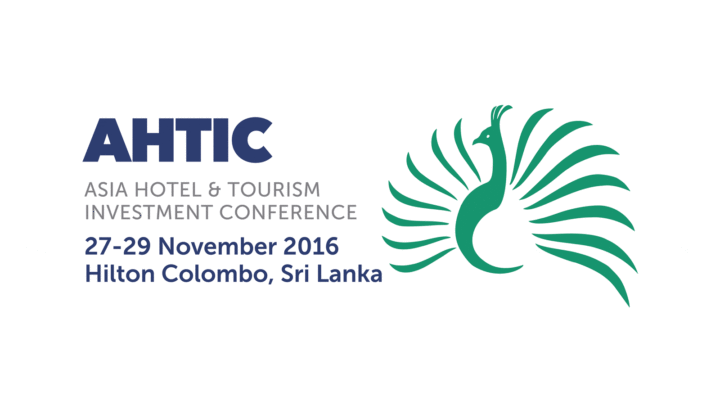 AHTIC will scrutinise Tourism Investment in Sri Lanka
Tourism Investment in Sri Lanka will be one of the topics discussed at the inaugural Asia Hotel and Tourism Investment Conference (AHTIC).
Organised by Bench Events, the conference will be held from 27 to 29 November at the Hilton Colombo.
"Tourism insiders believe there has never been a better time to explore investment in Sri Lanka," the organisers said in a press statement.
"After years of civil war, a new stability has returned to the island. It is now officially one of the fastest growing tourist markets in the world. The World Travel & Tourism Council (WTTC) forecasts Sri Lanka's Travel & Tourism GDP will grow 6.3 per cent /yr over the coming decade and by 2026 the industry will be worth LKR130 billion to the country's economy. In the words of one senior travel executive: "It's pretty much a blank canvas to create a new and fresh product.""
New developments face challenges, but the Sri Lankan government is increasingly sympathetic to the right kind of projects, the statement said.
"One of the keys to achieving success is securing an efficient investment model. Participants will discuss the best way forward, not only in Sri Lanka, but in developing markets across the region."
The gathering of international investors, business leaders, government ministers and officials will share information and intelligence during the three-day conference.
Supported by Sri Lanka's president, Maithripala Sirisena as patron, the official opening was held in the presidential residence.
One of the hot topics on the agenda will be discussion of a recent tourism project, as a case study… Eight acres of pristine beach-front land, within ninety minutes of an international airport, is soon to become Sri Lanka's largest multi-purpose property development outside Colombo. But how was the project achieved and what lessons are there for the investors in the rest of the region?
The island development is the first venture into Sri Lanka by the luxury Thai hotel and apartment operator, Dusit Thani. Work on the "Beachfront Balapitiya", an apartment and hotel complex, is due to get underway in January 2017.
Just how crucial it has been to get the project right is highlighted by Sri Lanka's growing tourist numbers – a record two million expected this year, and the government anticipates a doubling of that figure by 2020.
It is being marketed worldwide with a good response from investors eager to take advantage of Sri Lanka's recovery.
They are being attracted by guaranteed six per cent net returns for five years, paid quarterly in US dollars; freehold titles for owners, as well as substantial capital gains potential of around 30 per cent. It is the only five-star beach-front property available to foreign investors, with 480 metres of private beach.
Paul Dwyer, Director, Indola Group, said: "The apartments are investment apartments. As such, unit holders lease back to Dusit Thani and earn a rental income. Their freehold title means that the apartment is theirs and they can resell if they want. The returns come as a result of Dusit running the property successfully as a hotel."
The fact that Sri Lanka is one of the fastest growing tourist markets in the world makes it an obvious choice for developments which fill a demand for international-standard luxury properties. Most of those expected to arrive are so-called "flashpackers" – wealthier backpacker-style travellers on a good budget.
Ajit Wijesinghe, Director, Indola Group, which developed the resort, explained: "The early challenges were considerable: finding land with a clear title, and negotiating direct access to four beaches on Sri Lanka's west coast, uninterrupted by an existing railway and highway.  But there was also fortuitous timing: the building of the Southern and the Airport expressways, the end of years of conflict on the island and the advent of a more stable economic and political era."
There will be more than 120 apartments, with the first phase – two of an eventual four towers – due to be completed in December 2018.  It is being marketed primarily as a resort, but will also be offered as a pure investment opportunity. Facilities will include all-day dining restaurants, spa and wellness centre, fitness centre and five swimming pools, including a rooftop pool and bar. The second phase will host a further 364 units with the addition of a beach club, tennis court, multi-faith chapel and 2,500 square metre convention centre.
Dusit Thani is considering further developments in Sri Lanka, but like other companies trying to attract investors it is seeking more initiatives from government.
The company wants to see an easier visa system allowing longer stays. It is urging the government to encourage complementary businesses that focus on leisure, such as sports and shopping, so people are more likely to make return trips, even in the low season during the European summer. It also wants to run more hospitality schools to nurture local talent – the company is already operating many such establishments across the region.
If these factors are in place, Dusit Thani is predicting even bigger tourist growth for Sri Lanka –, and that is giving many investors cause for thought.
Rustom Vickers, Vice President, Dusit International, Development will be speaking at AHTIC. He will be in conversation with directors of Indola Group Ltd, Paul Dwyer and Ajit Wijesinghe, the project's Australian co-developers.
Bench Events managing director, Matthew Weihs, said: "This is a fast-growing tourism development region. Dusit's Sri Lanka case study will provide one of many substantial opportunities throughout the conference to scrutinise the market and to exchange ideas on how best business and government can work together to make the most of Sri Lanka's fantastic tourism assets."
AHTIC is organised by Bench Events with Sri Lanka Tourism Club as co-organiser and Founder Sponsor. JLL is the event's strategic partner with SriLankan Airlines  as Official Airline Partner.
Bench Events has a long track record of delivering the leading hotel investment events across Europe, the Middle East and Africa. Jonathan Worsley, Chairman of Bench Events is one of the founders of the highly successful International Hotel Investment Forum in Berlin, now in its twentieth year.
In 2005, he was responsible for launching the Arabian Hotel Investment Conference in Dubai and in 2008 the Russia & CIS Hotel Investment Conference followed by Central Asia and Turkey Investment Hotel Conference. In 2011, with industry backing, Bench Events opened the Africa Hotel Investment Forum which has been held in Casablanca, Nairobi, Addis Ababa and this year to be held in both Lomé, Togo and Kigali, Rwanda.
Bench Events addressed a gap in the market in 2014 with the successful launch of the Global Restaurant Investment Forum in Dubai followed by the 2015 edition of the Mediterranean Resort & Hotel Real Estate Forum in Madrid. More recently it has moved into the aviation development space with the launch of the AviaDev Conference. It also partners with the British Hospitality Association on the annual British Hospitality & Tourism Summit held in London. Bench Events has recently announced a joint venture partnership with Arturo Rosa on the South American Hotel Investment Conference (SAHIC) for Latin America.
Bench Events is an industry platform for growth, networking and thought leadership around the globe.