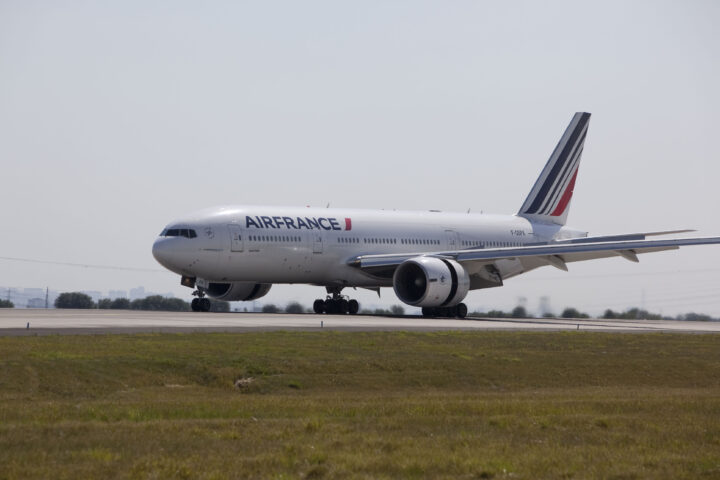 Air France to fly to Maldives twice a week
The French national carrier, Air France has announced it will be offering two weekly flights to Malé, from Paris-Charles de Gaulle from the 1st of November 2017.
In a press statement, the airline noted that these flights will be operated by Boeing 777-200, equipped with the latest Air France travel cabins, with a capacity of 312 seats including 28 in Business, 24 in Premium Economy and 260 in Economy.
"The arrival of Air France in Malé strengthens the company's presence on top-of-the-range leisure destinations, a growing market where Air France, with the quality of products and services it offers its customers, is a leader. Air France is also the European leader in services to the Indian Ocean, a position further strengthened by this new destination", declared Franck Terner, Air France CEO.
FLIGHT SCHEDULES (IN LOCAL TIME)
AF222: leaves Paris-Charles de Gaulle at 20:50, arrives in Malé at 10:20 the following day;
AF223: leaves Malé at 13:05, arrives at Paris-Charles de Gaulle at 19:35
Flights operate on Wednesdays and Saturdays on departure from Paris and on Thursdays and Sundays on departure from Malé.
AIR FRANCE'S BEST CABINS
On board the Boeing 777 to Malé, passengers enjoy the comforts of a cocoon in the sky in the Business cabin and completely redesigned seats in the Premium Economy and Economy cabins.
In the Business cabin, the seat adapts to the shape of each individual, from seating position to a real 2-metre long bed. At the heart of the curved structure, each passenger creates their own space, enveloping and protective, according to their desires.
The seat's soft foam is designed to offer impeccable quality of sleep. The soft duvet and XXL-sized feather down pillow have also been designed with the passenger's optimum sleeping comfort in mind. Each passenger also has a 16-inch (41 cm) wide HD touch screen.
In Premium Economy, customers enjoy new, softer seat cushions and a footrest with multiple positions, further improving the comfort in this cabin.
In Economy, the new seat has been entirely redesigned, with additional legroom, new seat cushions, softer headrests and a wider tray table etc.
There are also new features such as electric sockets and headphone holders. As far as inflight entertainment is concerned, the HD touch screens are considerably larger: 12 inches in Premium Economy and 9 inches in Economy. With movies, games and music, there are more than 1,000 hours of programmes available on demand.