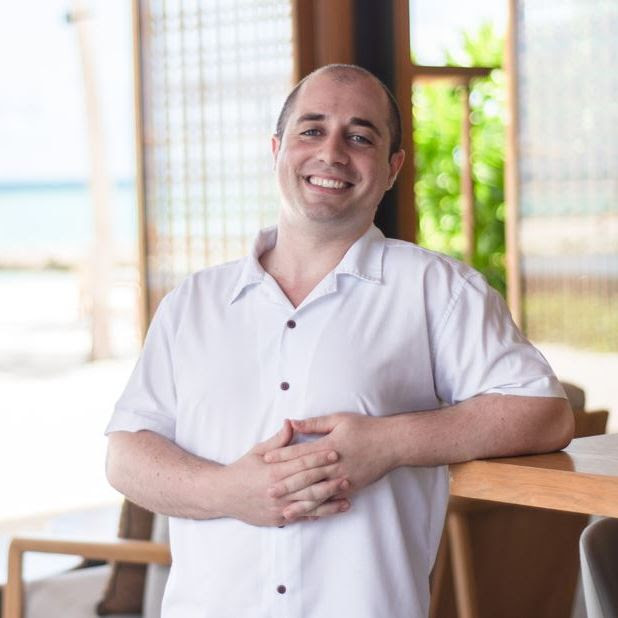 Alila Kothaifaru Maldives Appoints Dante Rossi as new Director of Food and Beverage
Alila Kothaifaru Maldives has announced the appointment of Dante Rossi as its new Director of Food and Beverage. Dante brings to Alila Kothaifaru Maldives over 15 years of experience in the hospitality industry and a passion for food and beverage. He is known for his commitment to excellence and for delivering innovative and fresh ideas to the table.
He began his career in Montreal, Canada, and China with the Starwood Management Trainee Program at The Westin Hotel. This was followed by restaurant and bar management roles with Waldorf Astoria, first during the successful opening of the brand's hotel in Chengdu, China, and then in the Maldives.
Dante went on to become Assistant Director of Food & Beverage at Hilton West Bay in Qatar, where he played a significant role during the 2022 FIFA World Cup and the opening of Society Lounge, one of the best nightclubs in Qatar. Most recently, he served as the Director of Food & Beverage at the JW Marriott Hotel in Jakarta, Indonesia.
Taking the helm in his new role at Alila Kothaifaru Maldives, Dante will oversee all aspects of the resort's food and beverage operations. He is committed to creating a culinary destination that delights guests with the best of the Maldives, with a focus on fresh, local ingredients and simple yet sophisticated dishes.
"I am excited to join the Alila brand and the Hyatt family," said Dante. "When it comes to food and drinks, often the most delicious options arise from keeping things simple, fresh, and local – and the Maldives is the perfect destination to showcase this."
Dante is also a passionate gardener and enjoys adding natural beauty to his surroundings. Guided by Hyatt's "Thoughtfully Sourced. Carefully Served" food philosophy, he looks forward to bringing his creativity, flair and respect for nature's bounty to the culinary scene at Alila Kothaifaru Maldives.