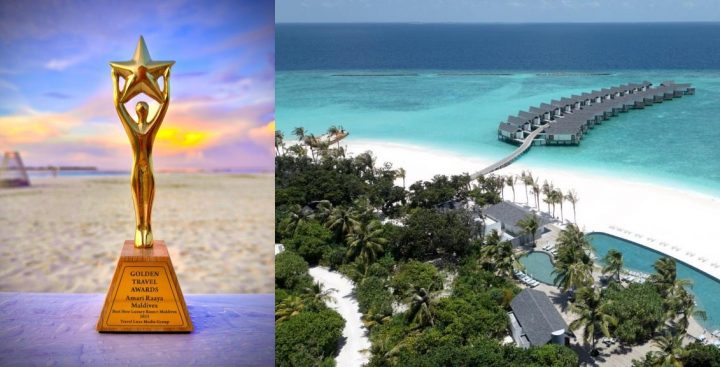 Amari Raaya Maldives awarded Best New Luxury Resort Maldives 2023 by Golden Travel Awards
Amari Raaya Maldives has been recognized for its exceptional hospitality and unparalleled guest experiences by Golden Travel Awards. The resort has been bestowed with the prestigious title of Best New Luxury Resort Maldives 2023.
Organized by Travel Luxe Media Group and in collaboration with renowned travel magazines, the Golden Travel Awards celebrate excellence in the hospitality industry, highlighting the finest hotels and resorts across the globe. Amari Raaya Maldives' triumph in this esteemed competition underscores its position as a haven of tranquility and unparalleled luxury amidst the mesmerizing beauty of the Maldives.
Since its debut in August 2023, Amari Raaya Maldives has captivated discerning travelers with its blend of contemporary design, Maldivian heritage, and intuitive service. The resort's 187 exquisitely crafted villas offer guests a sanctuary of relaxation and indulgence. Culinary excellence is a hallmark of Amari Raaya Maldives, with a diverse range of dining options that tantalize taste buds and showcase the finest flavors of the world.
The recognition from the Golden Travel Awards reaffirms Amari Raaya Maldives' commitment to delivering unparalleled guest experiences, setting a new standard for luxury in the Maldives. This accolade adds to the resort's growing list of achievements, solidifying its reputation as a premier destination for those seeking not just accommodation but an immersive and unforgettable journey into the lap of luxury.