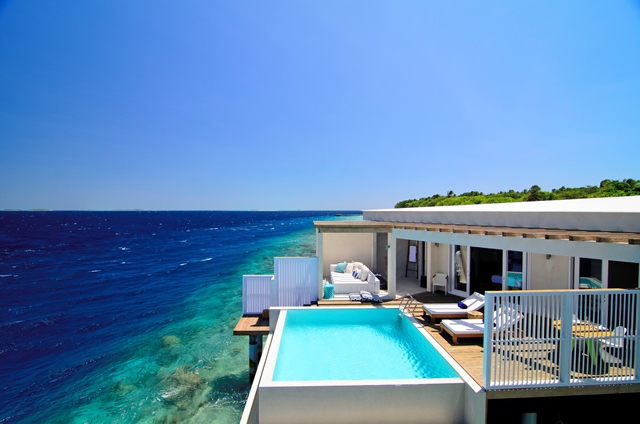 Amilla Fushi Opens in Baa Atoll
Amilla Fushi is the exciting new opening of the year. According to the management of Amilla Fushi, the resort is officially open for business effective today, 21 December 2014.
Situat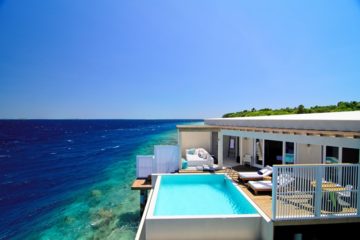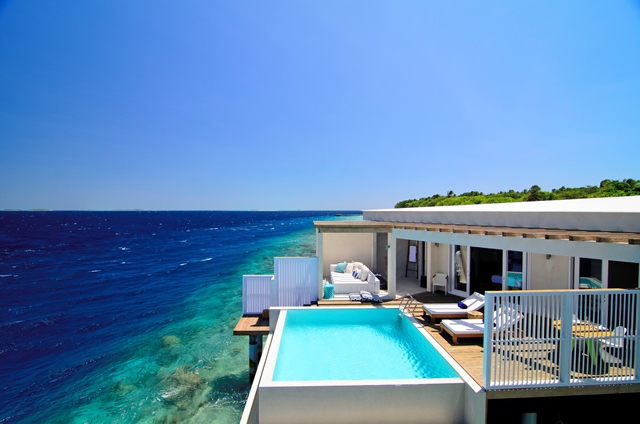 ed right in the middle of the UNESCO world biosphere reserve Baa Atoll, it is an island with a difference. The name Amilla Fushi, meaning 'my island home' expresses the sentiment of the resort to provide guests with a wholly warm and personal experience.
Ensconced in one of the richest waters of the archipelago, the island itself is a verdantly lush island spanning 23.4 hectares. The almost sinfully breathtaking island is the ultimate "Nu-Luxury" experience with spacious 'homes' dotted around the island and lagoon. It features a range of sensational accommodations from beach houses, lagoon houses, ocean houses, private residences to tree houses. Each home category offers miles and miles of panoramic visuals, from stretches of the ocean merging with the endless sky from the beach, lagoon and ocean houses to the treetop views of a colorful horizon from the tree houses. It almost seems like a wilderness adventure with a luxurious touch as you go romping through the island. Offering multiple room configurations, Amilla Fushi is an ideal getaway spot for groups and families. And to top it all, each home comes with a private pool.
Amilla Fushi is owned and developed by Coastline Hotels and Resorts and will be managed by The Small Maldives Islands Co. The management team is largely Australian and European and they have decades of industry experience between them, specially in the Maldives, including Tom Mcloughlin – the force behind the revolutionary Huvafenfushi, which set a new benchmark for luxury tourism in the Maldives.
.