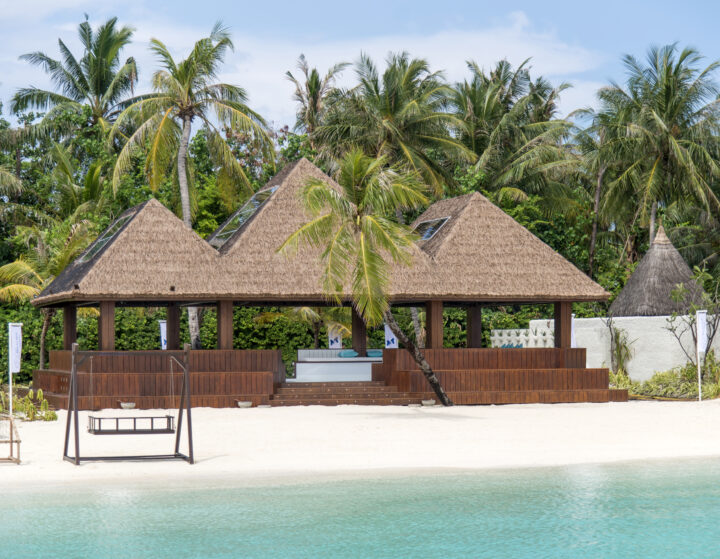 One year anniversary of Ice Ice Maybe at Jumeirah Vittaveli with Evgeni Plushenko
Mr Evgeni Plushenko will honour Jumeirah Vittaveli with a performance for the one-year anniversary of the opening of Ice Ice Maybe, the first eco-friendly artificial ice rink in the destination. Mr Plushenko inaugurated the ice rink on March 20, 2018, and is returning this year for the anniversary celebrations, as well as to launch an Olympic gold medal winner ice skating museum at the ice rink.
The museum will showcase costumes and skates from Mr Pushenko's famous gold medal-winning performances. Jumeirah Vittaveli invites guests to visit the museum and view this display of artistic and athletic accomplishment. During his visit, Mr Plushenko will also hold an ice skating school for the resort's guests.
Another highlight at Jumeirah Vittaveli this Easter will be the ultimate dining experience with Chef Ollie Dabbous from London's HIDE restaurant. Guests can indulge in a gourmet journey beyond compare! A personal butler will pick guests up from their home country where they will enjoy the resorts' new check-in at home service. A private jet will then wait for them for a luxurious transfer to the Maldives, followed by a private yacht transfer to Jumeirah Vittaveli.
From the resort, a private seaplane will whisk guests to an untouched atoll where they will savour an exclusive dinner prepared by Chef Ollie on location for them. The night will be spent star-gazing from the deck of their very own luxury yacht. The experience also includes a 5-night stay in one of Jumeirah Vittaveli's new Infinity Pool Ocean Villas, before a private jet will carry guests home, enriched with precious memories of their Maldivian escape. For more information, visit www.jumeirah.com/jumeirahvittaveli/.