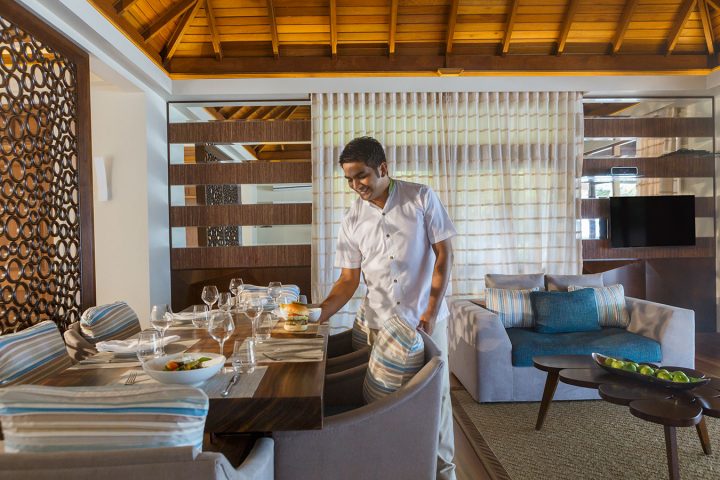 Applications Open for Training Programme by Universal Foundation and Villa College
Applications are now open for the fourth batch of 'Discover Hospitality' training programme, a partnership between Universal Foundation and Villa College. The programme is applicable for anyone above the age of sixteen and has completed basic education up to seventh grade.
The four-month training provides passionate individuals the right knowledge and hands on experience to start a career in the tourism industry. Classes will be held at Villa College while training will be conducted at Universal resorts. The programme is free and applicants are given MVR 3000 per month during the training.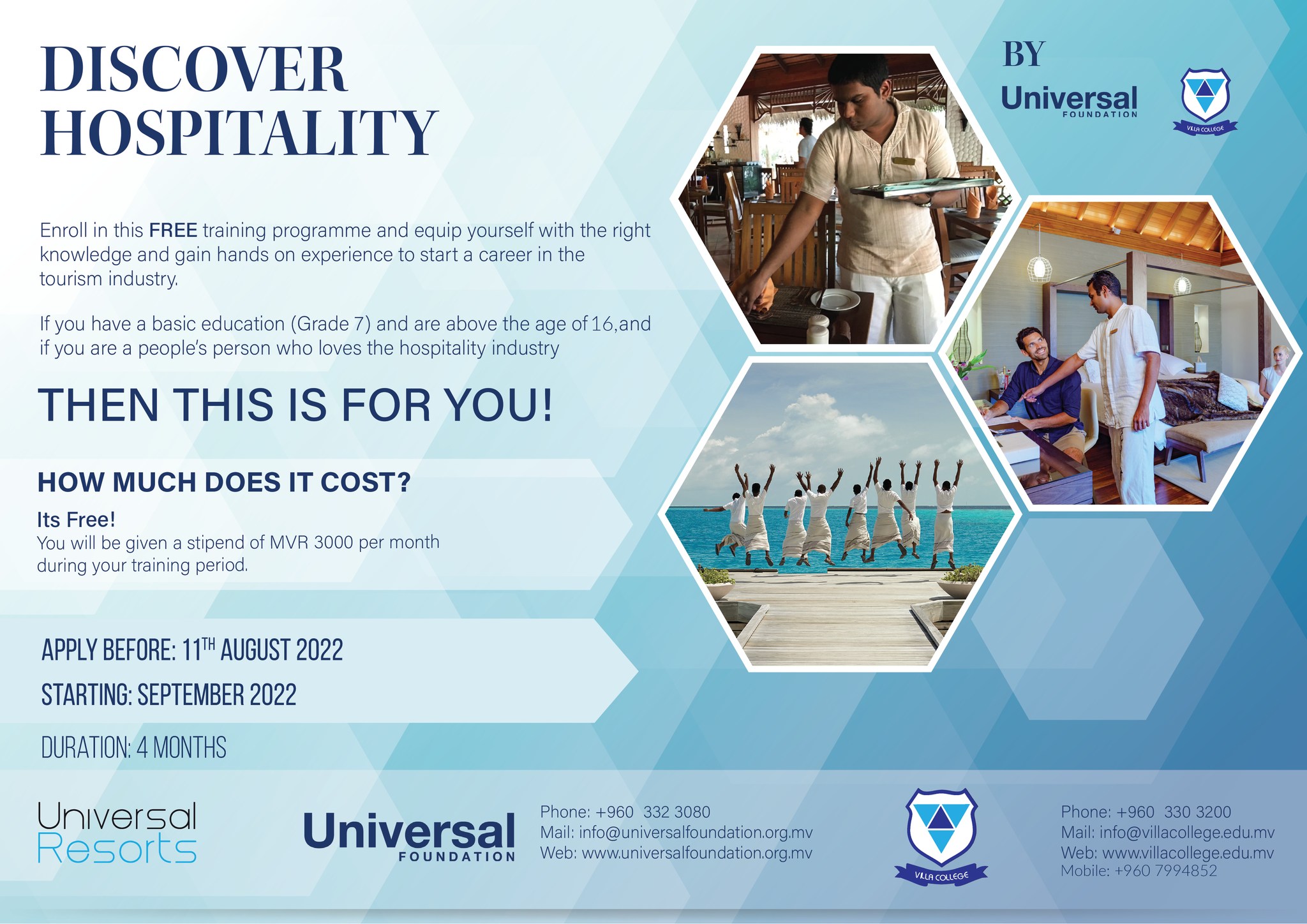 The programme has been conducted since 2017 and resumed this year after a two-year break due to the pandemic. So far, 65 applicants have completed the course and 50 more are expected to join the list this year.
Applications can be submitted to Villa College or the Head Office reception of Universal Enterprises before 11th August 2022.
Featured Image: Kurumba Maldives