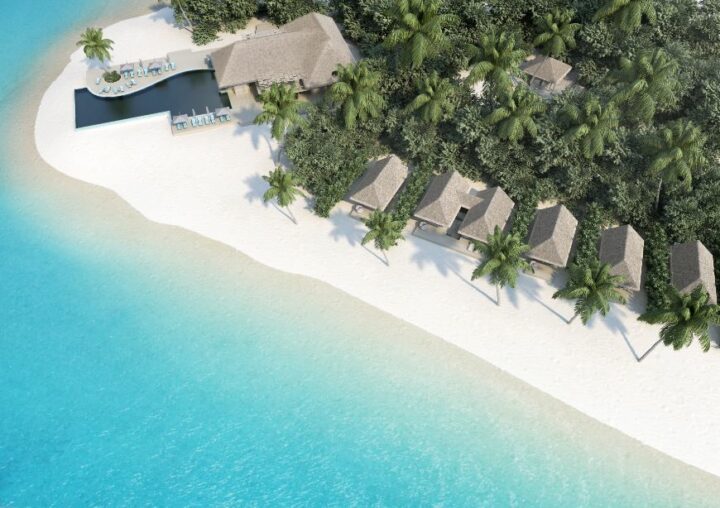 Baglioni Resort Maldives to open in first quarter of 2019
Baglioni Resort Maldives is scheduled to open in the first quarter of 2019. The resort will feature 96 rooms including Beach Villas, Water Villas, Garden Villas, Grand Pool Beach Villas, Suites, Water Villas With pool and a Presidential Villa.
"I have worked six years in the Maldives but this is my first opening here. Seeing the progress of a resort from inception till completion gives you the exact idea of the passion companies such as Baglioni need to bring in to this beautiful country," said Andrea Saderi, General Manager of Baglioni Resort Maldives regarding the resort's opening.
"We know there are a lot of expectations for this five-star resort, especially since we will be a 100% Italian resort and because Baglioni is well known for attention to detail and attention for the guests, but I am confident that my team and I, together with the company, will meet these expectations giving our guests an unforgettable holiday with an unforgettable Italian touch."
The resort hopes to stand out by providing a real Italian experience in the Maldives, from food and wine to products used under partnership with Italian brands such as Ferrari Trento, Gozzo Aprea Mare, Frette Linen, Insium Spa Products, Cassina Forniture, Mc2 Saint Barth and more.
The dining experience at Baglioni is inherently Italian, from breakfast to dinner, the resort offers an array of food and drinks to delight the most exclusive international clientele, all in the resort's signature Italian style.
A pool bar and grill and three superb restaurants serve gourmet dishes alongside a Healthy Menu of light, nutritious creations and a Kids' Menu crafted especially for younger guests. Sophisticated aperitivi, wine tastings and personalised private dinners complete the offering.
Operated under the philosophy: the unforgettable Italian touch, the resort is luxury through and through and expects guests from Italy, USA, Russia, Germany and the UK.