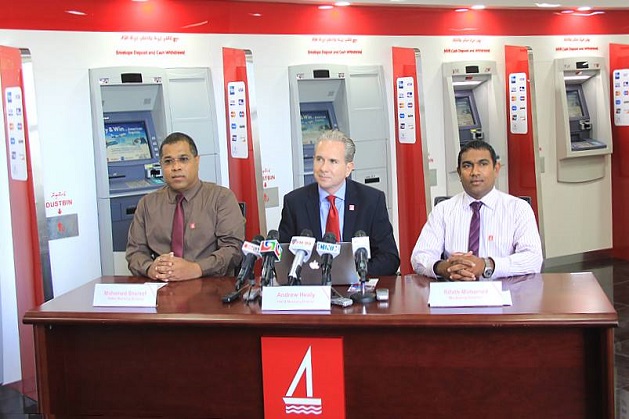 Bank of Maldives posts fourth quarter operating profit of MVR434 Million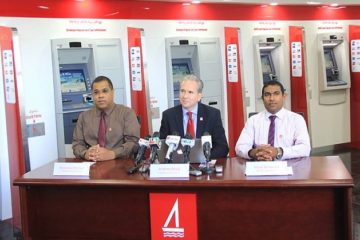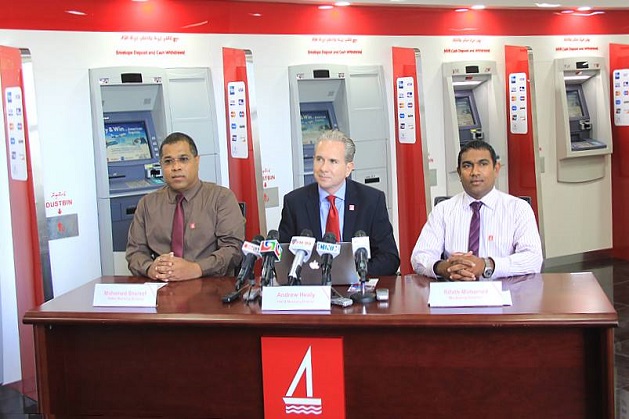 The Bank of Maldives Plc Ltd (BML) recorded an operating profit of MVR434 million (US$28 million) for the fourth quarter of 2014.
 The national bank revealed in a press release on January 30 that profits rose 74% from the previous quarter. "I would like to thank all our staff for their hard work in finishing the year so positively," said BML CEO and Managing Director Andrew Healy.
 "We will report more fully when our audited financials are available but it is pleasing that the positive momentum in our business continues as the Q4 numbers suggest. Equally pleasing is that loan book quality and service levels are trending in the right direction, though we of course recognize the potential to continue to improve."
 While the complete financials for 2014 have yet to be audited, the bank noted that preliminary figures show "good year on year growth in most areas."
 "The Bank expects to report a satisfactory overall outcome for 2014, with like-for-like profits well up on 2013. Unaudited 2014 financials show an increase in operating profit of 43% versus 2013 while loan book quality improved and capital levels are well in excess of regulatory requirements," the press release stated.
 In the third quarter of 2014, BML earned a net profit of MVR205 million (US$13.2 million).