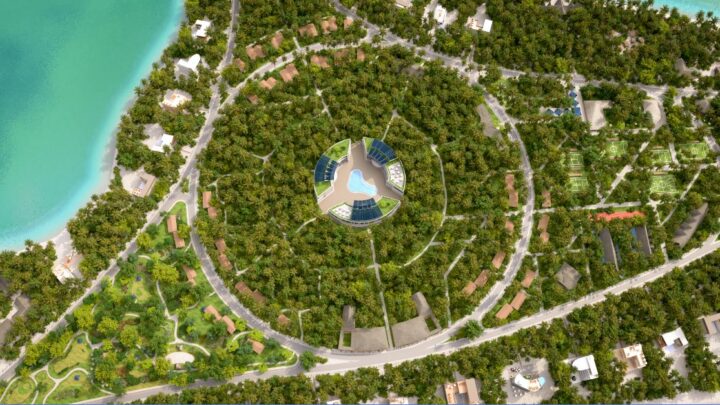 Three parties awarded under Baresdhoo Integrated Guesthouse Island Project
Three parties have been awarded under the Baresdhoo Integrated Guesthouse Island Project. According to Maldives Integrated Tourism Development Corporation (MITDC), guesthouses were awarded to one party which expressed interest in operating a 10,000 sq ft guesthouse, and two parties which applied for 5,000 sq ft guesthouses.
"The three parties were awarded upon receiving 100% after evaluating in accordance with the criteria mentioned in the RFP document," says a statement by MITDC. The company held an information session for interested parties on October 9, which saw a Q&A session providing comprehensive information about the project.
Submission of applications is a revolving process commencing from the date of sale of documents until the last date of submission. The evaluation process is an ongoing process with highest marks awarded, according to MITDC.
MITDC opened the project for investment in September. Upon completion, Baresdhoo is set to become a unique holiday destination in the region.
The Baresdhoo Project will be carried out under a new concept of rental model. Under the new model, property development will be undertaken by MITDC, as the investors will be required to pay monthly rent, according to MITDC.
Speaking to the local media about the project, Mohamed Shahid, Managing Director of MITDC commented: "Initially, the land was allocated to investors to develop and operate under a lease acquisition model. MITDC has revised the concept including the designs and model of the project.
"Under the new concept, MITDC will oversee the development and operation of the guesthouse island. We will develop the guesthouses according to the designs approved by the investors. The concept is different from normal resort operations."
The project in Baresdhoo, a 72.5-hectare large island in Laamu Atoll, envisions the development of facilities with 3,000 beds. Baresdhoo will be host to a diverse range of hospitality services that range from guesthouses to beach hotels.
The island will be home to a commercial district, which will house shops that can cater to tourists. The island will also include leisure and entertainment districts that include golf courses, spas, water sports centres, dive centres, arcade, agriculture zone, cinema and much more, according to MITDC.
Currently, the harbour of Mahakanfushi – a small island adjacent to Baresdhoo – has been completed and connected to Baresdhoo with a causeway. According to MITDC, the guesthouse island project is designed to "responsibly diversify the tourism product of the Maldives," and would see hotels and guesthouses operated by multiple local small and medium-sized enterprises. For more information about the project, please visit mitdc.com.mv.