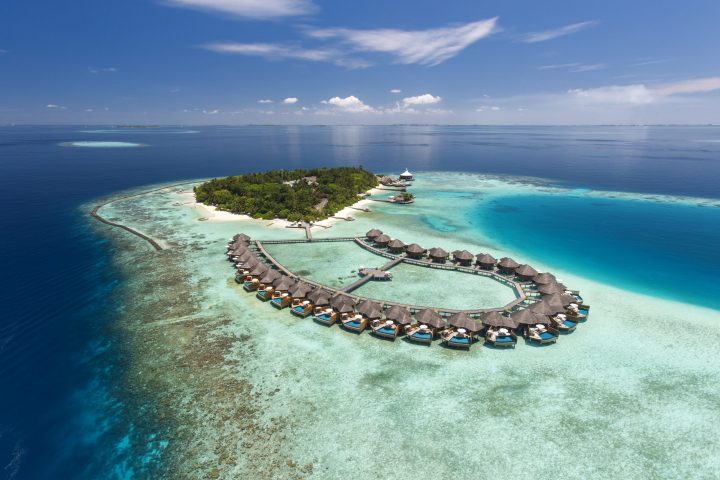 Baros Maldives celeberates golden jubilee of authentic Maldivian hospitality, legacy and innovation
Baros Maldives, is on the brink of an extraordinary milestone as it commemorates 50 years of existence. This anniversary not only pays homage to the resort's illustrious history but also exemplifies its unwavering commitment to values that have shaped it into an iconic emblem of Maldivian hospitality and environmental stewardship.
A Timeless Retreat:
Nestled in the North Male' Atoll, a mere 25-minute speedboat ride from the International Airport, Baros has been an emblem of authentic Maldivian hospitality since its opening in December 1973. Its early days epitomized simplicity with rooms featuring palm leaf walls, coconut thatch roofs, sandy floors, and repurposed ship bunks. Guests arrived via traditional Maldivian dhonis, wading through gentle surf to reach the pristine shores. Freshwater was a luxury delivered in buckets, and the sea breeze served as the only form of air conditioning. In those early days, it took two hours by dhoni from the airport to reach Baros. These pioneers were enthusiastic divers, drawn by the allure of spearfishing and the promise of an untouched natural sanctuary. Baros became their canvas, a place to savor moonlit barbecues, share stories with Maldivian hosts, and gaze upon the starry tapestry above.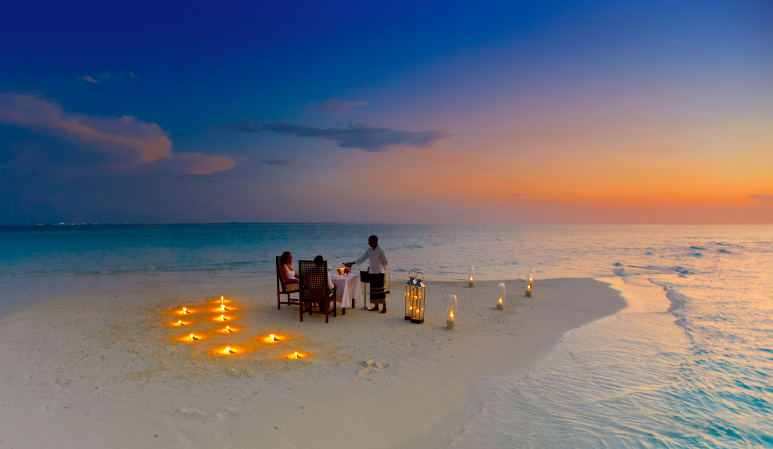 Preserving Paradise:
A decade later, Baros had evolved to incorporate coral and lime walls, plywood ceilings, and small tiled bathrooms. In 1984, the introduction of a desalination plant revolutionized the Maldivian tourism landscape, offering fresh water and luxury bathtubs. Despite the evolving industry, Baros remained true to its roots, weaving the lush vegetation into its architecture, eschewing artificial shade to preserve the island's natural beauty. The 374 palm trees that still grace the island stand as a testament to Baros's dedication to the environment and its history as a coconut palm plantation.
Beneath the Waves:
Beneath the waves, Baros conceals another treasure – a world-class house reef teeming with life. This underwater wonderland, a short swim from the guest villas, attracts divers and snorkelers. Baros's marine biology team is dedicated to reef conservation, with initiatives like the coral cube project involving guests in nurturing the underwater realm's beauty.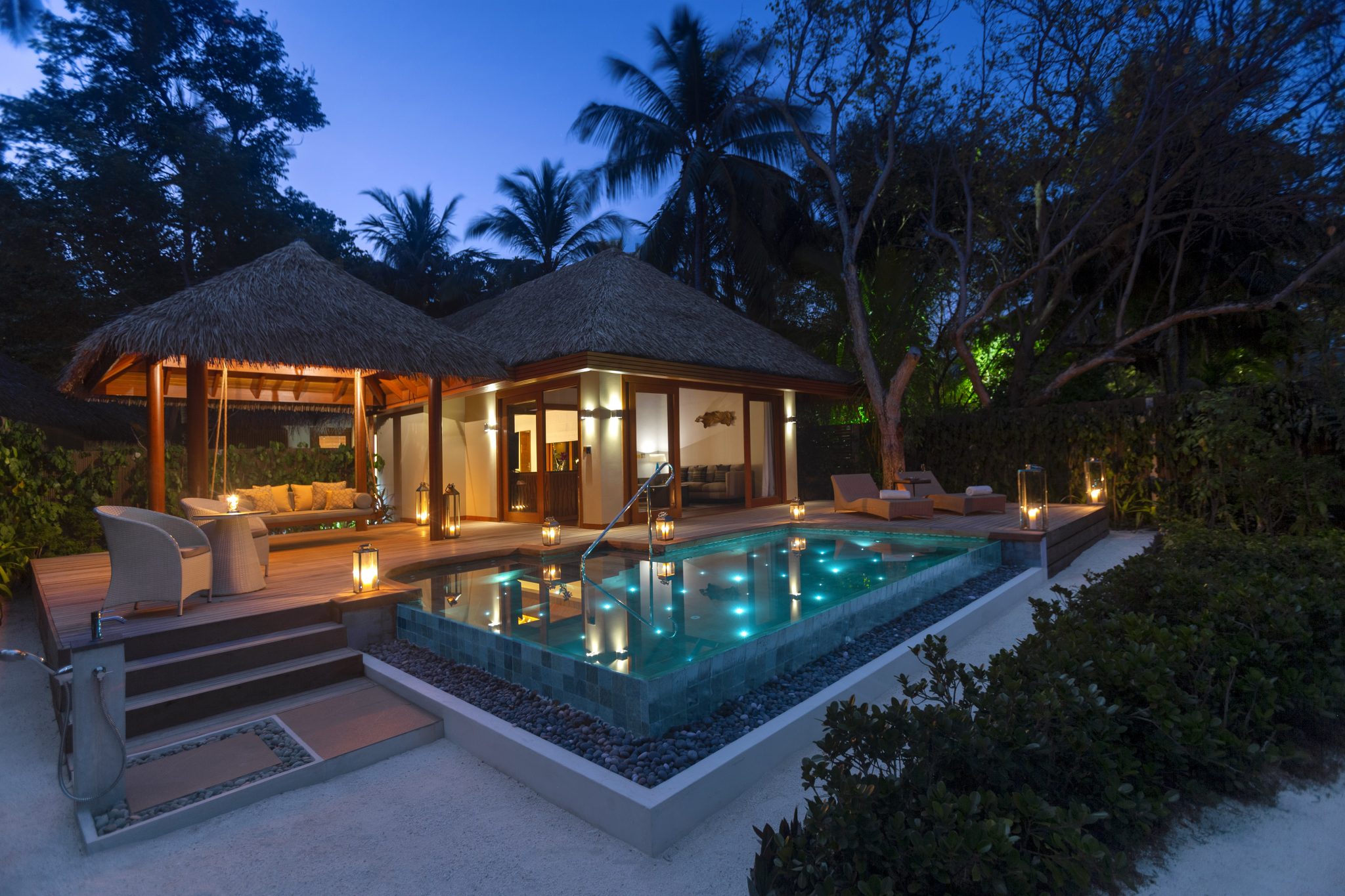 People and Purpose:
Baros extends its commitment to sustainability to its people. The diverse and dedicated team includes members who have served the company for decades. Baros stands as a symbol of unity, celebrating diversity and embracing every team member as family. In a country with numerous opportunities, staff at Baros choose loyalty and the chance to become future leaders in the tourism industry. Baros's staff is predominantly Maldivian, with over 50% of the management team being locals, a rarity in the Maldivian hospitality sector. The resort's commitment to nurturing local talent has also played a pivotal role in developing talent within the industry.
A Legacy of Innovation:
Baros's journey is marked by innovation. It was one of the pioneers in introducing open-air bathrooms and stylish over-water bungalows that are now synonymous with the Maldives. In 1984, it established the country's first desalination plant, setting a new benchmark for luxury tourism. The two-story overwater Lighthouse Restaurant and Lounge and the iconic Piano Deck in the Baros Lagoon are testaments to Baros's commitment to timeless elegance.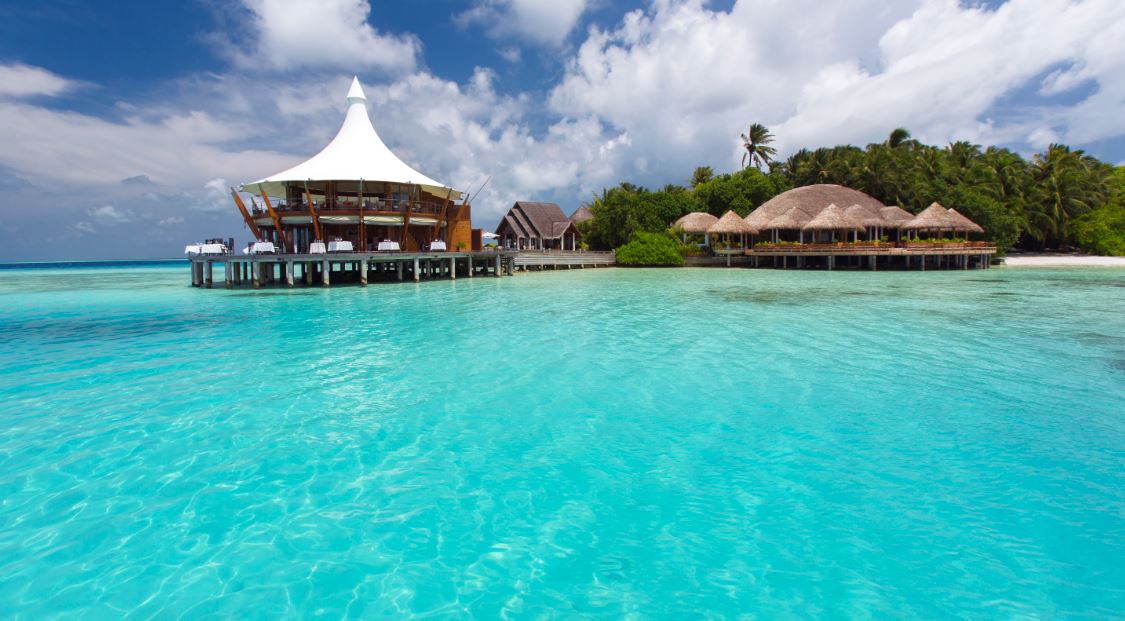 A Feast for the Senses:
Culinary excellence remains at the heart of Baros. The Lighthouse Restaurant and Lounge, established in 2005, is a beacon of fine dining in the Maldives. Here, classic dishes like Cognac Flambéed Lobster Bisque are prepared tableside, drawing guests from around the world.
A Guiding Light:
Baros enters its sixth decade proudly Maldivian and deeply rooted in its ethos. It focuses on the journey, not just the destination. Baros's legendary service is about heartfelt dedication, and the enduring bonds formed on the island are a testament to this commitment.
Honors and Accolades:
Baros consistently ranks at the top on guest rating platforms and has received numerous awards and accolades, including being named the "World's Most Romantic Resort" and the "Indian Ocean's Most Romantic Resort." These honors reflect Baros's dedication to providing an exceptional guest experience.
A Bright Future:
In honor of its Golden Jubilee, Baros embarks on a year of jubilant festivities, including a grand event graced by the owning family, distinguished invitees, cherished in-house guests, and devoted team members. With over $6.8 million invested in recent renovations, Baros continues to shine as a beacon on the Maldivian landscape, preserving local values and offering astute innovation in an ever-changing world. Baros is more than a resort; it is a testament to what the Maldives should be – a pure and unpretentious experience.
In its journey of 50 years, Baros Maldives has demonstrated that timeless luxury and sustainability can coexist harmoniously, setting an example for the hospitality industry in the Maldives and around the world. As it looks toward the future, there's no doubt that Baros will continue to shine as a guiding light in the Maldivian hospitality landscape.