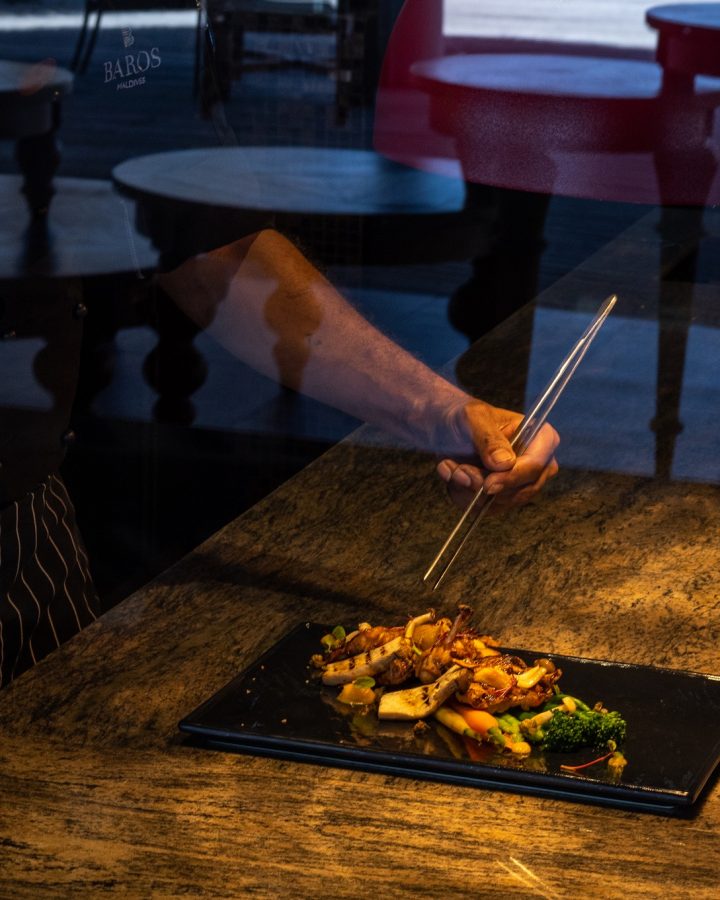 Baros Maldives Elevates Dining Experience
Baros Maldives introduces a new grill house concept to its Cayenne Restaurant and new menus to its iconic Lighthouse Restaurant.
The new Cayenne Grill dining concept features a sophisticated grill menu inspired by the Maldives' fiery sunsets. Led by Cluster Executive Chef Ken Gundu, the new concept offers every dish an element of grilling – infusing meat seafood, chicken and plant-based dishes with a perfectly balanced smoky flavour and melt-in-your-mouth succulence. Guests will enjoy an impressive selection of dry aged steaks and a superior range of seafood.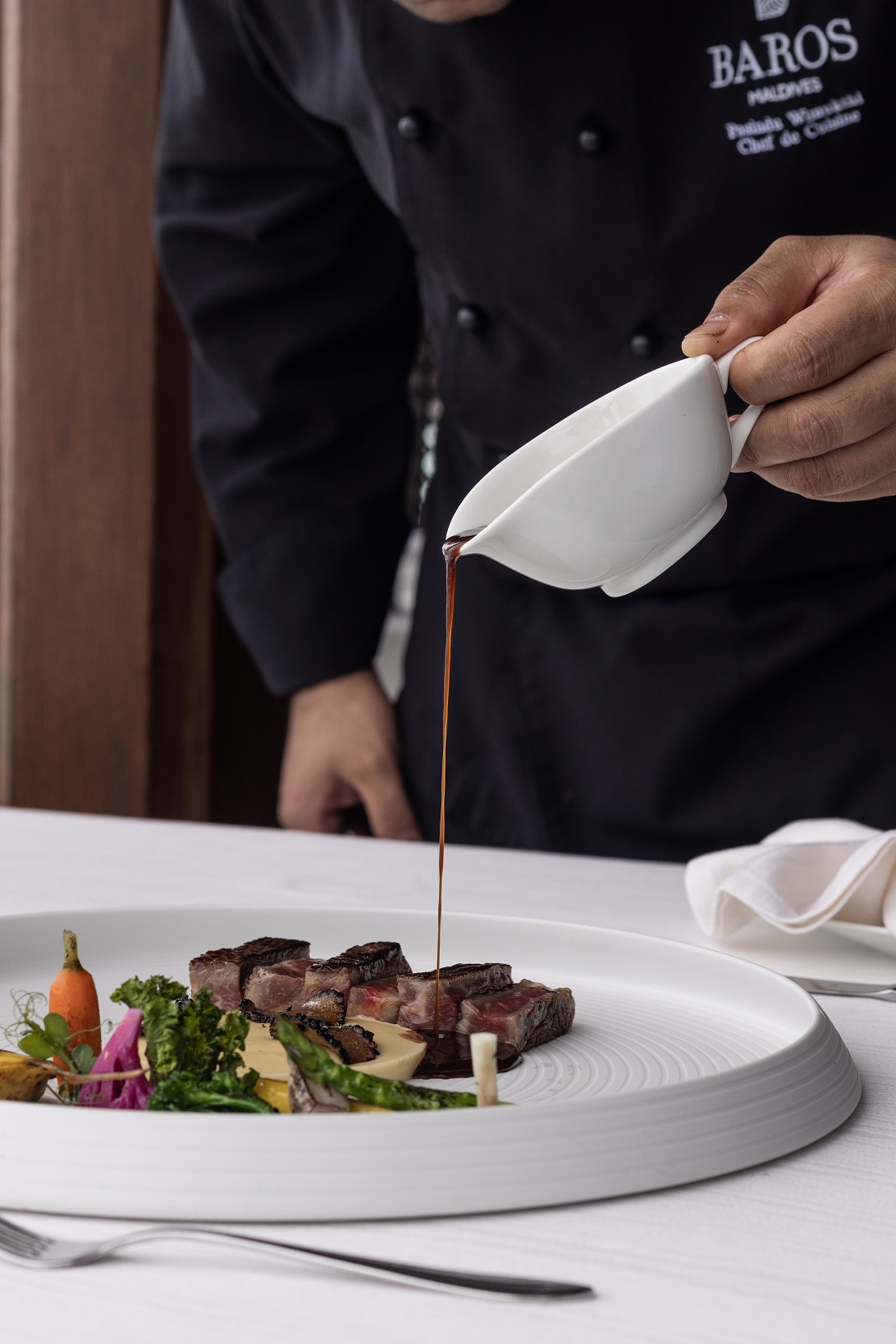 General Manager Shijah Ibrahim said: "It's a smart evolution of Cayenne's cuisine, keeping the emphasis on premium cut meats and authentic grill house specials. We wanted to create the ultimate grill house experience to match the Cayenne's mesmerising views and ambiance."
At the overwater Lighthouse Restaurant, Chef Pasindu, chef de cuisine at the restaurant, has created two bold degustation menus – 'Discover' and 'Experience' – and an exciting new ala carte menu 'Ocean'.