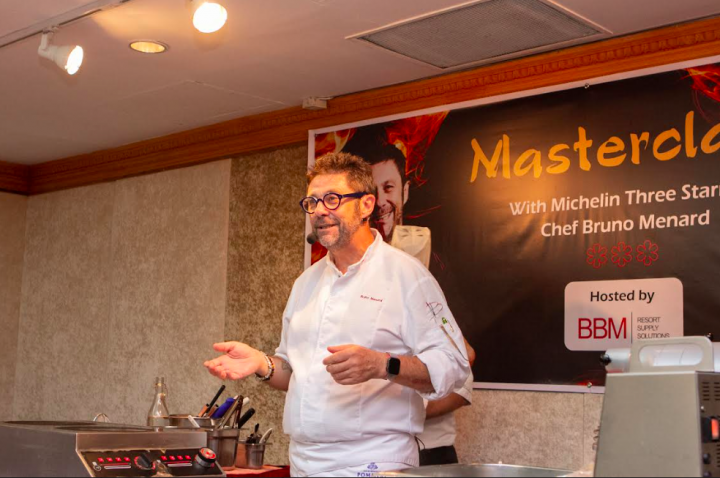 Bestbuy Maldives to Host Next BBM Masterclass
Bestbuy Maldives will be hosting three-starred Michelin Chef Bruno Menard on 10th June as part of the company's Masterclass series.
The Masterclass series is a community outreach initiative by Bestbuy Maldives. Chef Bruno is no stranger to professional and aspiring chefs working in the Maldives. Bruno hosted a Masterclass with BBM in 2019 where he demonstrated the preparation of a full course meal, showcasing the incredible flavors he can produce.
While there is no participation fee (a pro bono event), it will be by invitation only. 100 chefs and culinary professionals will have the chance to take part.
You may register interest from this link.