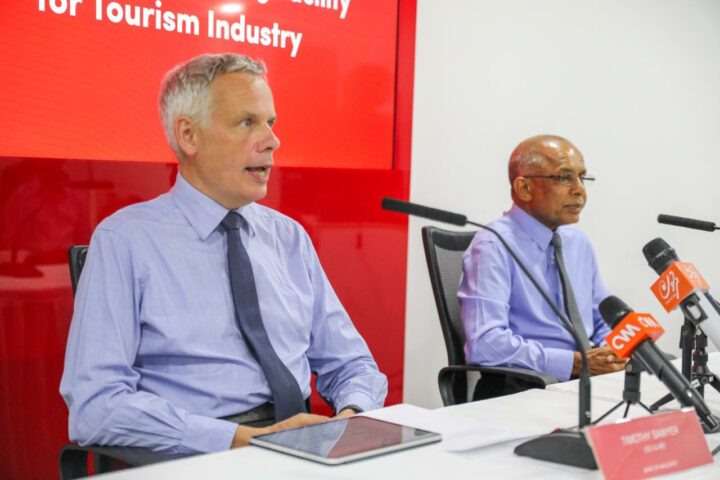 Good news for the tourism sector: BML offers short-term financing in the face of COVID-19
Due to the uncertainty in facing the Coronavirus (COVID-19) outbreak globally and to mitigate the risks to the industry, the Bank of Maldives, together with the Ministry of Tourism and the Maldives Association of Tourism Industry (MATI), has announced short-term financing solution to support the tourism sector. The financing solution allows operational resorts and guesthouses finance up to US$2 million to manage their working capital requirements, with a repayment period of 3 years. The Bank earlier this week announced its new unsecured Working Capital financing to support short- term funding needs to Small-to-Medium businesses.
Bank of Maldives CEO and MD, Tim Sawyer said, "Although any impact will depend on the extent and duration of the outbreak, our tourism industry and local businesses are already facing an unprecedented set of challenges. As the national bank, it is our responsibility to support these businesses through this period. Together with our partners, the short-term financing solution announced today will help manage working capital requirements, to cushion the impact."

To apply for the facility, customers can get in touch with their Relationship Manager, visit the nearest branch or call the Bank's Contact Centre at 3330200 for further details.