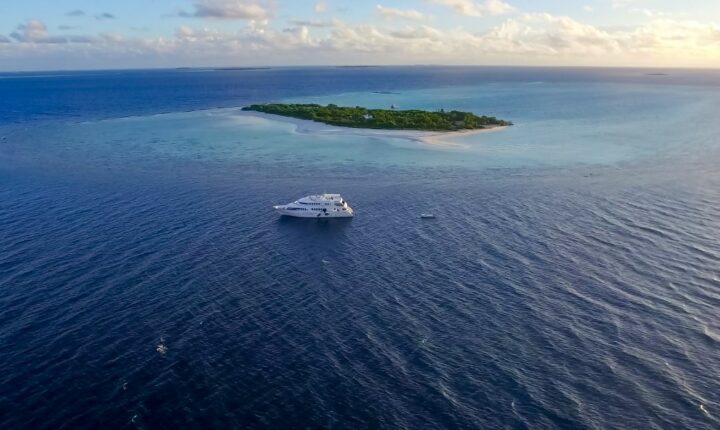 Socrates Alvaro appointed as General Manager of Carpe Diem Beach Resort & Spa
Carpe Diem Beach Resort & Spa – set to open its shores to guests next year – has appointed Socrates Alvaro as the resort's General Manager. Responsible for driving the pre-opening development of Carpe Diem Beach Resort & Spa, Socrates will also oversee the day-to-day operations of the resort and the development of his team.
No stranger to the region, Socrates returns to the Maldives four years after a previous General Manager posting with Coco Collection ended in 2013. He joins Carpe Diem from prior General Manager roles in Dubai and South East Asia with Emaar Hospitality Group, Aleenta and Minor Hotels.
Socrates, who officially started in July, spent his first week inspecting the new island development in Raa Atoll, reviewing the construction and design plans for the 115 pool villa resort and discussing the natural marine and reef diversity with visiting marine biologists from Coral Reef CPR, according to Carpe Diem Maldives.
"I am very excited and motivated to be joining a growing company that has a vision towards new traveller demographics to the Maldives," says Socrates."With some fantastic collaboration already in place and a wonderful marine biology programme with Coral Reef CPR, it's these kinds of memorable experiences that I think makes a company and resort stand out. I look forward to sharing this and many other unique offerings with a new kind of social traveller that we now see attracted to the destination."Located in Raa Atoll, one of a trio of uninhabited islands on the cusp with Baa Atoll, Carpe Diem Beach Resort & Spa is on track to open in the spring of 2018.The resort's vast lagoon will be home to a private water park of inflatable slides, which is included in full-board packages and bespoke stays across the 115 pool villas, spa and restaurants, according to the resort.
"We're delighted to welcome Socrates Alvaro as our new resort General Manager," says Agnes Van Linden, Assistant Managing Director of Carpe Diem Maldives.
"He's done some excellent work throughout his career and we believe his insight and enthusiastic approach towards new hospitality trends will be invaluable to both the resort and our brand as we grow from being a luxury liveaboard cruise operation to this latest addition of a resort."
Established in 2008, Carpe Diem Maldives showcases a collection of luxury liveaboard cruises and is currently expanding its operations in the Maldives with a new 115-room pool villa resort in the northern Raa Atoll, scheduled to open early next year. The Carpe Diem name has built significant brand recognition within the top echelons of the travel industry for diving & leisure, and the current portfolio includes 3 high-end liveaboard cruises, each catering 20 guests at a time.