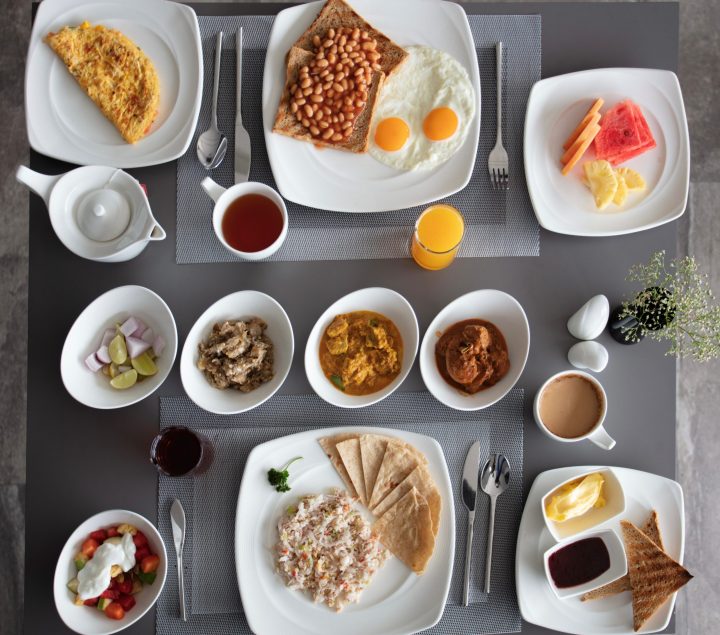 Celebrate Eid-Al-Adha with scrumptious breakfast at Maagiri Hotel
Eid-Al-Adha, a joyous occasion celebrated by Muslims around the world, brings another opportunity to savor delicious food and spend quality time with family and friends. Maagiri Hotel, renowned for its exceptional dining experiences, has announced a special Eid-Al-Adha breakfast that promises to be a feast for the senses. Mark your calendars for a morning of culinary delights on this auspicious day.
On Eid-Al-Adha morning, from 7 am to 10:30 am, Maagiri Hotel invites guests to indulge in a sumptuous buffet-style breakfast. The hotel's expert chefs have curated a menu that showcases a wide array of culinary delights, blending local flavours and international favourites.
The breakfast extravaganza will feature an assortment of freshly baked pastries, tantalizing local curries, aromatic mashuni, a selection of cereals, and mouth-watering waffles and pancakes. To add to the excitement, Maagiri Hotel is introducing a live-egg station where skilled chefs will prepare customized egg dishes to suit your preferences.
To make this celebration even more special, Maagiri Hotel is offering exclusive discounts. Guests can enjoy a 10% discount on the breakfast buffet, making it an even more enticing experience. Additionally, families with children aged 6 to 10 can avail themselves of a remarkable 50% discount, while little ones below the age of 5.99 can enjoy the breakfast free of charge.
To ensure a memorable experience, Maagiri Hotel encourages guests to make prior bookings and inquiries to reserve a table. For your convenience, reservations can be made by contacting Maagiri Hotel at 3318484 or 7228484.
Maagiri Hotel is renowned for its unparalleled service and commitment to creating cherished moments for its guests. As you begin your Adha Eid celebrations, embrace the warmth of family and friends in the company of delectable food and impeccable service. Maagiri Hotel invites you to savour every bite, revel in the festive ambiance, and create unforgettable memories.
So, join Maagiri Hotel for a truly delightful breakfast experience this Eid-Al-Adha. Indulge in the finest cuisine, celebrate togetherness, and embrace the spirit of Eid. Eid Mubarak!