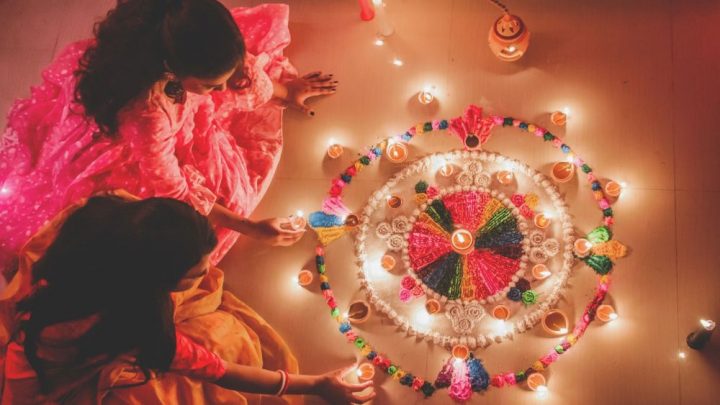 Celebrate the season of light and discover love at Grand Park Kodhipparu Maldives
Grand Park Kodhipparu Maldives has announced an intimate Diwali celebration that promises to dazzle and delight. From Rajasthan to the reefs, Delhi to the Dhigu beach, and Bangalore to the Breeze bar, this Diwali is all about spreading light and discovering love at the resort, and this goes out as an exclusive invitation to all Indian travelers to make Grand Park Kodhipparu Maldives your chosen vacation destination.
Diwali, also known as the Festival of Lights, is one of the most celebrated and cherished festivals in India as it symbolizes the victory of light over darkness, good over evil, and knowledge over ignorance, and this year, Grand Park Kodhipparu Maldives brings a collection of vibrant traditions to the serene shores of the Maldives, offering an exceptional and immersive experience for the guests.
During the entire month of November, the resort will be having a dedicated Indian food counter at the dinner buffet featuring all-time favorites of every and child alike such as Tikka Masalas, Palak Paneer, and various other curries and breads.
What's more the resort's scenic poolside bar, is ready to treat the Indian guests with a special authentic Thali meal together with a famous glass of Lassi. Guests can choose from vegetarian or non-vegetarian options, each featuring different curries, rice, pickles, salads, desserts, and more. After all, what better way to stay close to the familiar aroma and taste of the delectable cuisine than enjoying the familiar tastes while you are on vacation?
The little Maharajas and Ranis are all welcome to enjoy eventful activities at the resort's Kids Club with daily events such as Mehendi art, t-shirt painting, Diwali-themed cupcake decoration workshops, greeting card making, dance workshops, and more.
At the heart of the resort is the belief that love and gracious hospitality have the power to transcend borders and unite people. The resort thus plans on bringing all the guests to the calm and quiet shores of the Veli beach for a celebration of light with a slow-flow evening of stand-up cocktails accompanied by pass-around canapes and snacks. The cocktail will commence after a culturally symbolic event where all guests are welcome to light a Diyas (oil lamp) and place upon a beautifully laid-out Rangoli art, accompanied by the muse of Indian music.
Grand Park Kodhipparu boasts five categories of overwater villas, some of which are equipped with a private plunge pool as well as an overwater mesh where guests can lie in or even enjoy a siesta while enjoying the ocean breeze. Every bathroom is equipped with a spacious bathtub as well as a spacious deck with a staircase that has been designed in a way where guests can directly jump into the water if they feel like going for a spontaneous swim!
What's more, the resort announces the launch of its exclusive Diwali offer for Indian travelers on the website that comes with a host of benefits such as free roundtrip speedboat transfers from the airport to the resort, a complimentary floating breakfast experience, a complimentary photoshoot session, and more. This offer is valid for bookings made during the month of November 2023.
For     reservations    and    more    information    visit:           https://www.parkhotelgroup.com/north-male- atoll/grand-park-kodhipparu-maldives/offers/diwali-offer-maldives/