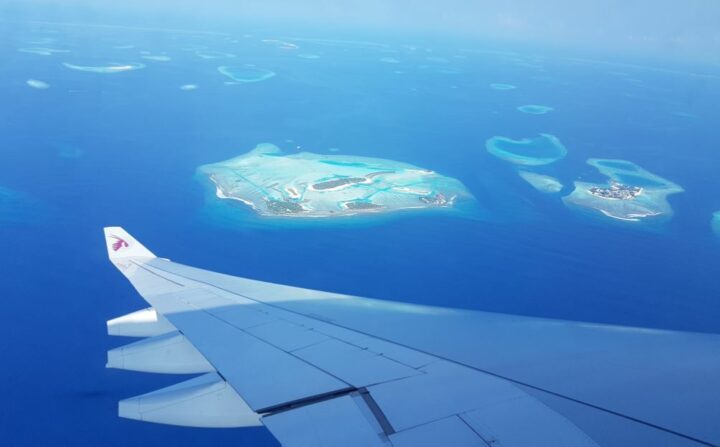 Ceylon Hotels Corp., China Harbour Engineering Company to build resort in Maldives
Sri Lanka-based Ceylon Hotels Corporation Plc (CHC) has announced a project to develop a US$50 million resort in the Maldives. The resort in Ambara Island of Vaavu Atoll will be developed by Ceylon Hotels Maldives Pvt Ltd – a joint venture between Zhen Hua Engineering Company Ltd (ZHEC), a unit of China Harbour Engineering Company (CHEC).
Under the joint venture, CHML and ZHEC will develop, construct and operate an upscale resort of 85 to 100 rooms on Ambara Island. Vaavu Atoll is consistently rated as one of the top ten diving spots in the Maldives. The resort is scheduled to open in 2020 and the total investment is US$50 million, according to CHC.
Although CHEC and Galle Face Group—which controls 60.31 percent of CHC—already have business interests in the Maldives, this Joint Venture provides a strong competitive platform for both parties to enter into the Maldivian leisure sector. Founded in 1980, CHEC is a subsidiary of China Communications Construction Company Ltd (CCCC), one of the Global Fortune 500 companies.
CHML is a part of the Galle Face Group of Companies, which include The Ceylon Hotels Corporation Plc, Kandy Hotels Company (1938), The Galle Face Hotel Company Limited and United Hotels Company Limited, motels and rest houses around the country and the chain of quick service restaurants under the Avanhala brand.
"We are very happy that we have been able to structure a joint venture between CHEC and our group, I believe there will be many strategic opportunities that would arise in the future," said Sanjeev Gardiner, Group Chairman of CHC, in an interview with Daily News in Sri Lanka.
"I am happy to note that both parties are very enthusiastic about moving forward rapidly, and we believe that this relationship will help create long-term sustainable value for our shareholders."
The Group owns or has interests in over 20 hotel and leisure properties across Sri Lanka, including such iconic properties as the Galle Face Hotel and the Queens Hotel in Kandy. The Galle Face Group – headed by its Chairman Sanjeev Gardiner, is primarily involved in hotel ownership, management and operations, real estate and investments.
Apart from being the oldest hotel company in Sri Lanka, it has a diversified portfolio of strategic business interests in textiles, manufacture, footwear, IT and Financial Services through its investment holdings.