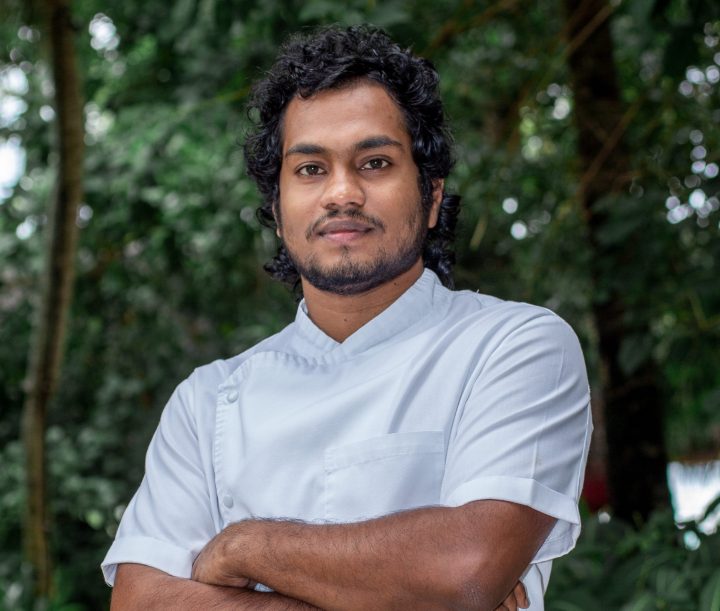 Chef Adil Joins Salt Café & Restaurant as Executive Chef
Award-winning Maldivian Chef, Mohamed Adil has joined Salt Café & Restaurant as its new executive chef.
A dedicated and passionate chef with a natural ability to interact with both guests and fellow team members, Chef Adil has an energy and desire to learn that has taken him from his first role as an apprentice at Four Seasons, to his most recent role as executive sous chef at Dhigali Maldives.
Chef Adil is not a new face to Salt Café and Restaurant. He has conducted several guest appearances and played a pivotal part in the restaurant's existing menu. With Chef Adil aboard, Salt looks forward to further improving its services and introducing more exciting dishes to the menu.
Initially from Mathiveri in Alifu Alifu Atoll, Adil grew up in Hithadhoo Island in Addu and initially wanted to be an architect. However, he quickly realised it did not excite him and began to look for something else. So when he accompanied a friend to an interview for a Four Seasons apprentice program he decided to apply as well. He was accepted and that opened the door to a profession he fell in love with, fuelling a passion that still burns and was the beginning of a culinary journey that is far from over.
Growing up surrounded by art, Adil discovered his artistic flair and learnt how to create "art on a plate".  His desire to improve prompted him to enter culinary competitions, winning the title of Best Maldivian Chef in 2016, in what was only his third competition. A title he went on to win twice more. In addition, he was selected to represent the Maldives in international competitions in Istanbul, Abu Dhabi and China, contributing to the team's success and adding to his medal haul.
Whilst at Four Seasons, Chef Adil developed his interest for Japanese cuisine, trained by Chef Kato he became an excellent teppanyaki chef, a speciality he will be taking to Salt.  An advocate for Maldivian cuisine, Chef Adil has been featured in numerous publications and local media, most recently as part of a CNN documentary highlighting Maldivian food and its pole and line fishing practices. This has helped elevate his culinary profile and gives the local youth an inspirational role model.
He cites a strong work ethic and determination as key drivers for his success, and his advice to others is to "choose your passion and be prepared to trade passion for money in the beginning, because every successful person living their dream today has traded something in their past in order to succeed".
It was during lockdown that Chef Adil started hosting private diners, including a gourmet seven course, Four Hands dinner at Salt, all of which helped him realise that there was a market and appreciation for the type of food usually only served at resorts in Male'. Chef Adil is keen to bring the resort type of dinning experiences to the local community and joining Salt will allow him to do this.
His eye for detail turns dishes into art on a plate, which coupled with his use of local ingredients, create mouth-watering culinary delights that will enchant the diners at Salt Café & Restaurant. He said, "Being a chef is the best profession, as I get to touch people's heart with what I cook."