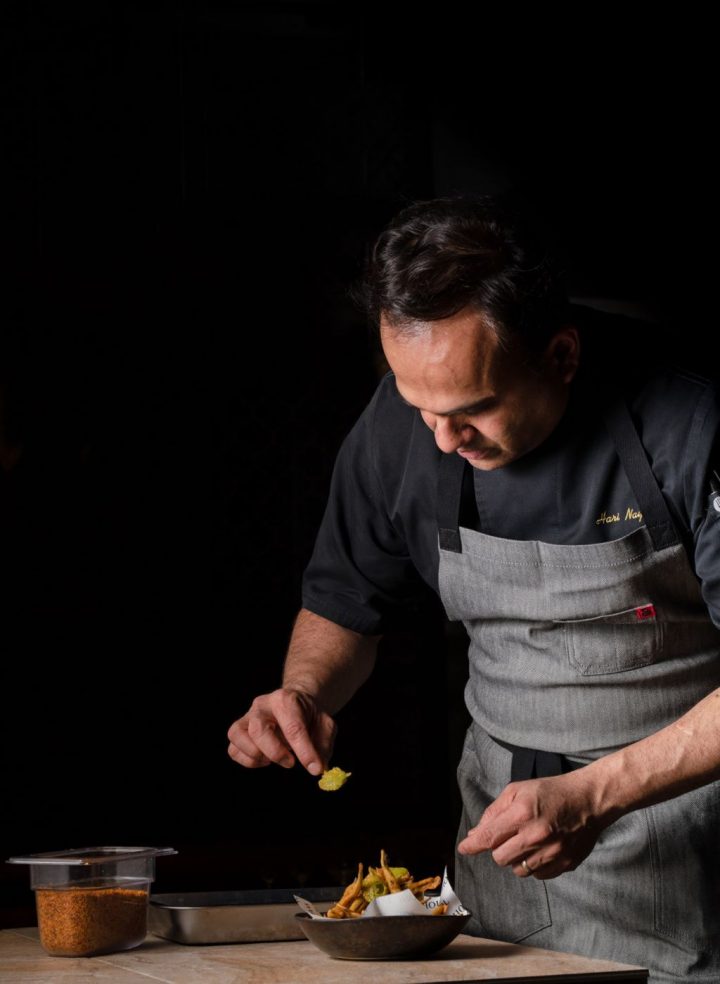 Chef Hari Nayak joins Four Seasons Resort Maldives at Kuda Huraa for enchanting culinary journey
In a sublime union of culinary craftsmanship, the iconic Baraabaru restaurant at Four Seasons Resort Maldives at Kuda Huraa is set to embark on a year-long gastronomic journey with Chef Hari Nayak, the celebrated master of modern Indian cuisine. From October 5 to 10, 2023, Baraabaru will host its first visit from the visionary chef, restaurateur, author and culinary consultant with further week-long residency visits scheduled for spring and summer 2024.
Blending the freshest Maldivian produce with global influences, Chef Nayak will bring his signature artful interpretation of contemporary Indian gastronomy to the award-winning Baraabaru – named one of CNN Travel's top ten "Maldives' Finest Tables" – complementing its 25-year reputation as the Maldives' leading Indian restaurant.
"Our partnership is more than a marriage of ingredients and creativity; it's an alignment of philosophies and aspirations," comments Didier Jardin, General Manager of Four Seasons Kuda Huraa. "Uniting our shared passion for exquisite flavours and soulful, sustainably crafted cuisine, this collaboration takes our guests even deeper into the rich cultural and culinary heritage of both the Indian subcontinent and the Maldives."
A Tapestry Woven from Indian Heritage and Maldivian Bounty
Author of six books and recognised as one of the foremost Indian chefs in North America and now Asia and the Middle East, Chef Nayak has carved an extraordinary career that has taken him from Manipal, India to the prestigious Culinary Institute of America (CIA) in New York and on to honing a modern interpretation of Indian cuisine that has captivated international audiences.
Having broadened his expertise under the mentorship of world-renowned chefs, Chef Nayak is the founding chef of acclaimed restaurant Sona in New York and the chef-owner of JHOL, a Michelin-rated coastal Indian restaurant in Bangkok. He also has his own line of retail food products under the Cafe Spice brand and works as a chef patron and consultant for several hospitality groups around the globe.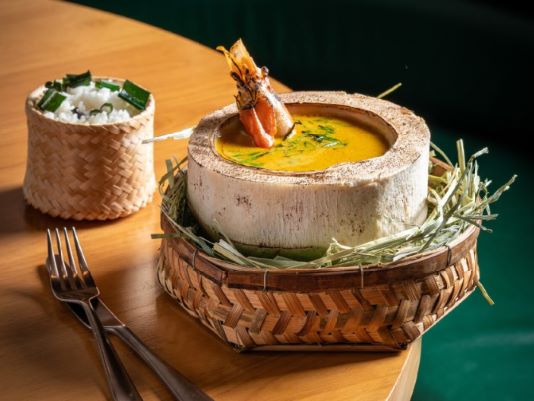 Two Hearts, One Kitchen
While Chef Hari's presence will be a seasonal delight at Baraabaru, his influence will permeate the restaurant's offerings year-round via an inspiring set dinner menu that is available nightly. Delivered under the expert guidance of Baraabaru's Head Chef Kishan Singh – renowned for his passion for "the natural flavours of the food" and his focus on fresh, authentic dishes – the two complementary menus will exist as a harmonious culinary symphony: two parts of the same mutual values, dreams and vision of Chef Nayak and Baraabaru's culinary artisans.
This shared vision extends into education and fostering a cross-cultural exchange of knowledge, skills and techniques. Twice a year, Chef Nayak's team will welcome Baraabaru colleagues to India to explore the intersection of Indian and Maldivian culinary traditions, providing valuable new experiences for all involved. It's a culture of learning and growth not only embedded in Four Seasons philosophy, but in Chef Nayak's desire to pass on knowledge from his career spanning over two decades.
"When I started out, the old-school chefs kept their recipes a secret, but now whatever I know I love to share," he says. "I want to widen the world's eyes to the Indian cuisine that I grew up loving, share what I have learned in the West, and work with a like-minded team in the Maldives inspired by the same mission."
Further collaboration will take the form of interactive cooking classes and workshops for guests at both locations, imparting culinary skills and cultural insights.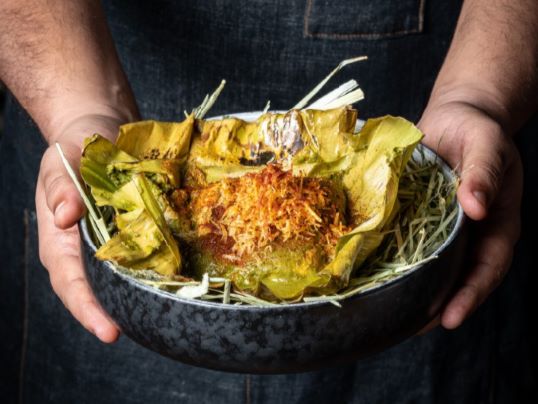 A Commitment to Planet and Palate
At the heart of this culinary alliance is the aspiration to offer guests more than just a meal and instead a "home away from home." Within Baraabaru's idyllic ocean setting, embraced by Kuda Huraa's renowned familial service, the maritime memories of Chef Nayak's youth find their soulmate.
Sustainability is the foundational bedrock of this heartfelt alliance, from the sourcing of local ingredients from both regions to sharing knowledge on reducing food waste and energy efficiency. Rooted in a childhood where environmental responsibility was a way of life, Chef Nayak's values align perfectly with Baraabaru's unwavering commitment to sustainable practices. "Growing up we'd use every part of the plant, the coconut, the fish," elaborates Chef Nayak. "That's the way it's always been in my restaurants – not because it's trendy, but because it is the essence of homestyle cooking, a practice very much mirrored in the Maldives."
Combining expansive ocean vistas, meticulously crafted dishes, and a truly visionary approach to the future of Indian cuisine, this is a match made in culinary heaven not to be missed.
To book a table at Baraabaru during Chef Hari Nayak's first Baraabaru residency, email reservations.mal@fourseasons.com or call the central reservations department of Four Seasons Resorts Maldives at (960) 66 00 888.