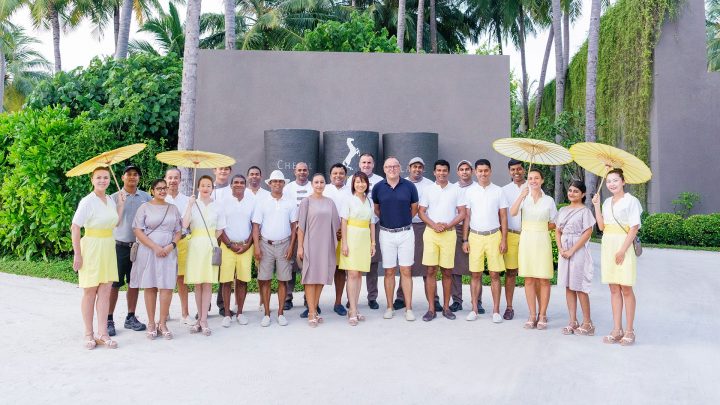 Cheval Blanc Randheli reopens
Step into a world of renewed charm and unparalleled luxury as Cheval Blanc Randheli reopened its doors on the 26th of June. Nestled in the pristine beauty of the Maldives, this iconic resort invites guests to embark on a journey filled with enchantment and adventure.
Indulge your senses in a gourmet escapade with the alluring Indian Ocean Night. Delight in an exquisite culinary experience where the flavours of the region come alive. Immerse yourself in a symphony of spices and aromas as talented chefs craft a menu that pays homage to the vibrant and diverse culinary heritage of the Indian Ocean.
For those seeking an adrenaline rush, Cheval Blanc Randheli offers a truly unique surf experience with its exclusive surf simulator. Dive into the thrill of riding the waves without even leaving the resort. Whether you are a seasoned surfer or a beginner looking to conquer the waves, Randheli's surf simulator promises an unforgettable adventure that will leave you exhilarated.
At Cheval Blanc Randheli, every moment is crafted with care and attention to detail. The dedicated team of Ambassadeurs are passionate about curating extraordinary experiences that will create memories to last a lifetime. From intimate dining experiences to tailor-made excursions, each adventure is designed to reflect your personal preferences and desires.
The resort's exquisite villas, designed by renowned architect Jean-Michel Gathy, offer a sanctuary of luxury and tranquility. With elegant furnishings, private pools, and stunning ocean views, these havens of indulgence provide the perfect backdrop for a blissful escape.
As Cheval Blanc Randheli reopened its doors, it welcomes guests to rediscover the allure of the Maldives through a renewed lens. With its unparalleled offerings, exceptional service, and breathtaking surroundings, this luxurious retreat promises an unforgettable experience for you and your loved ones.
Come and be enchanted by the reimagined Cheval Blanc Randheli, where adventure and luxury intertwine to create moments that will be cherished for a lifetime.