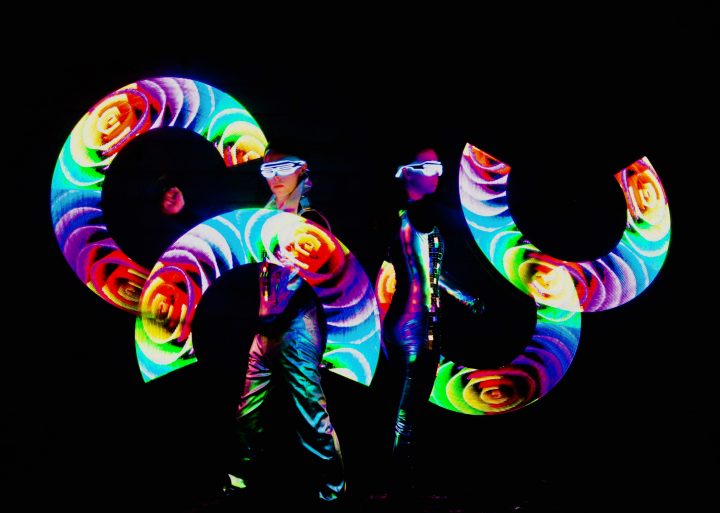 Christmas classics with tropical twist at Sun Siyam Resorts
Sun Siyam Resorts has unwrapped this year's festive season programme, creating an ideal haven for those seeking to revel in the warmth and joy of the holidays. Across their five exquisite private island properties in the Maldives, guests are invited to exchange snowflakes for sandy shores this December and embrace a carefree Christmas castaway experience like never before.
Around the world at Sun Siyam Olhuveli
Sun Siyam Olhuveli will be making merry with an eclectic extravaganza of decadent musical delights and cultural activities from around the globe. Guests will be in for a treat when singer and songwriter Emma Ochia, talented musician, producer, Synthetic sax player Mikhail Morozov, and  the mesmerising duo of belly dance sensations, Julia Anastasia Armellini and Kovijanic Nedeljkovic Tara perform during Christmas and New Year's Eve parties promising unforgettable celebrations for everyone. Party goers can drop by the Wonderland Stage to experience a mesmerising performance by the world's leading LED artists Dennis Kiss & Szulita Szekrényes for a performance like nothing you have ever seen before!
From ballads to floor-fillers, colour runs to Bollywood beach parties, and a Tour de Olhuveli cycling race to mini-Olympic Games, the world tour ends with a fireworks-filled crescendo on 31 December at the Around the World Gala Dinner, where a host of acclaimed DJs – including British House legend DJ Karno, a Pacha and Ministry of Sound regular and local Maldivian music band 2 Sense, who will encourage guests to dance the year away as they ring in the new year.
Royal blend of Christmas lights at Sun Siyam Iru Fushi
With dazzling fire and circus performances from the international talents of La Circocracia and fire queen PYRO to enjoy at Sun Siyam Iru Fushi, guests will be invited to replace their traditional fireside Christmas for remarkable fire and lights shows guaranteed to make any stay merry and bright. Local DJ Watte will make sure every guest is in tune with what's coming in 2024.
For the ultimate yuletide gift, there's also a host of unforgettable experiences and flavoursome flavours – including rum pot-infused treats – on the menu at the luxury resort.
From private castaway breaks with your own secluded beach to romantic champagne cruises, and flyboarding to bespoke spa rituals – including a Majestic Prince and Princess option for guests aged 3-12 – the five-star boutique resort is sure to leave a trail of wonder in its wake.
Paradise on Bloom at Sun Siyam Iru Veli
Hoping to make every member of the family's festive dreams come true this year, Sun Siyam Iru Veli has a host of activities certain to make the all-inclusive paradise the place where winter sun meets festive island fun. Felicity, popular Jazz- Saxophonist, and DJ Jeremiah graces Iru Veli with their exceptional talent at the Christmas and New Year's Eve cocktail parties and celebrations. Guests will be captivated by Chandana and the Dancers Guild, a fusion dance group from Sri Lanka, and can enjoy a festive programme merging culture and tropical festivities with extraordinary performances set against the backdrop of magnificent sunsets.
From a playful programme of creative crafts and fun-packed beach activities to classic Christmas movies and carol karaoke, the Turtle Kids Club will keep younger guests entertained while adults find other ways to celebrate in seasonal style. From stargazing cruises to whale shark snorkelling trips, and sushi-making classes to traditional Maldivian BoduBeru dancing shows, guests are spoilt for choice with ways to take full advantage of the blue skies, clear waters and pristine beaches.
Time Traveller's Ball at Siyam World
From aerial displays to sand art, fire shows to pool parties, and floating feasts to Great Gatsby themed gambling nights, Siyam World continues to strengthen its reputation as a carefree playground with this year's enviable holiday line-up.
Promising the best seat in the house this New Year, the resort will be ringing in 2024 as it hosts the Time Traveller's Ball on Arigato Beach. The instrumental countdown begins with ONEVIOLIN – the boundary-breaking Finnish violinist who performs well-known songs across musical genres, and uses his one violin to create everything from drums to melody – before DJ Jetro takes centre stage. Known for incorporating saxophone solos into his Ibiza-style sets, together they'll get the party started with sets destined to see guests substitute dashing through the snow for dancing barefoot on the sand.
Midsummer Nights at Sun Siyam Vilu Reef
Holidaymakers in search of the ultimate beach bliss can swap tinsel for twinkling stars, mince pies for massages and stockings for snorkelling at Sun Siyam Vilu Reef this Christmas, with those booking the 23 and 28 December Vilu Festival receiving 25% on all activities.
As part of the festive entertainment, guests will be dazzled by the Double Power Show, an international LED and Laser Show duo from Russia acrobatics, who mesmerise their audience with their geometry display and harmonious fusion of power, elegance, and grace in their LED and laser show.
Being the season to be jolly, guests are also invited to join the Mixology Academy under the 27 December Full Moon for cocktails, mocktails and more, before embracing the new year bartending show where Snowballs will be replaced by a refreshing Sea Breeze.