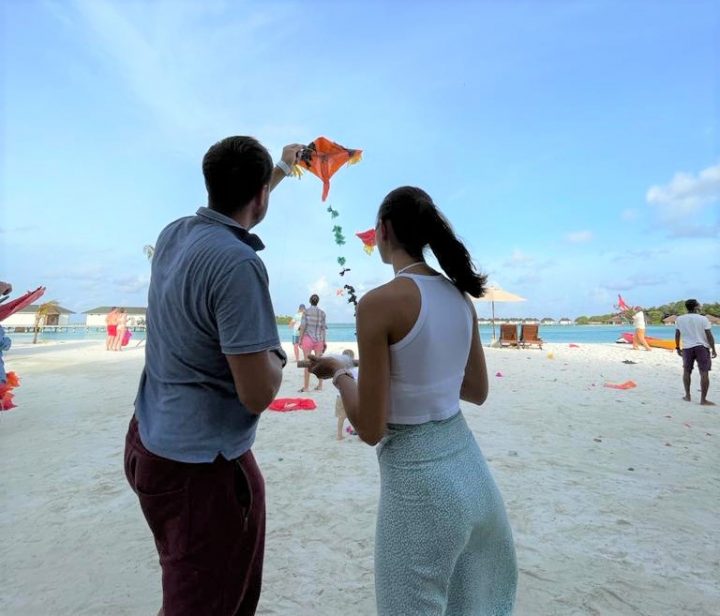 Cinnamon Dhonveli Maldives Hosts Kite Festival for In-house Guests
Cinnamon Dhonveli Maldives recently completed the resort's annual Kite Festival for its in-house guests, with over fifty traditional and modern kite designs brightening up the coast and skies of the island.
The Kite Festival offered guests the opportunity to experience art and local culture coupled with world-class entertainment. Guests participated in kite-making and flying competitions ('Best Kite', 'Furthest Flown Kite', 'Fancy dress like a kite'), as well as activities such as face painting and childrens' games, conducted under strict COVID-19 health & safety regulations and the 'Cinnamon Care' program – The Cinnamon Standard for Care and Cleanliness.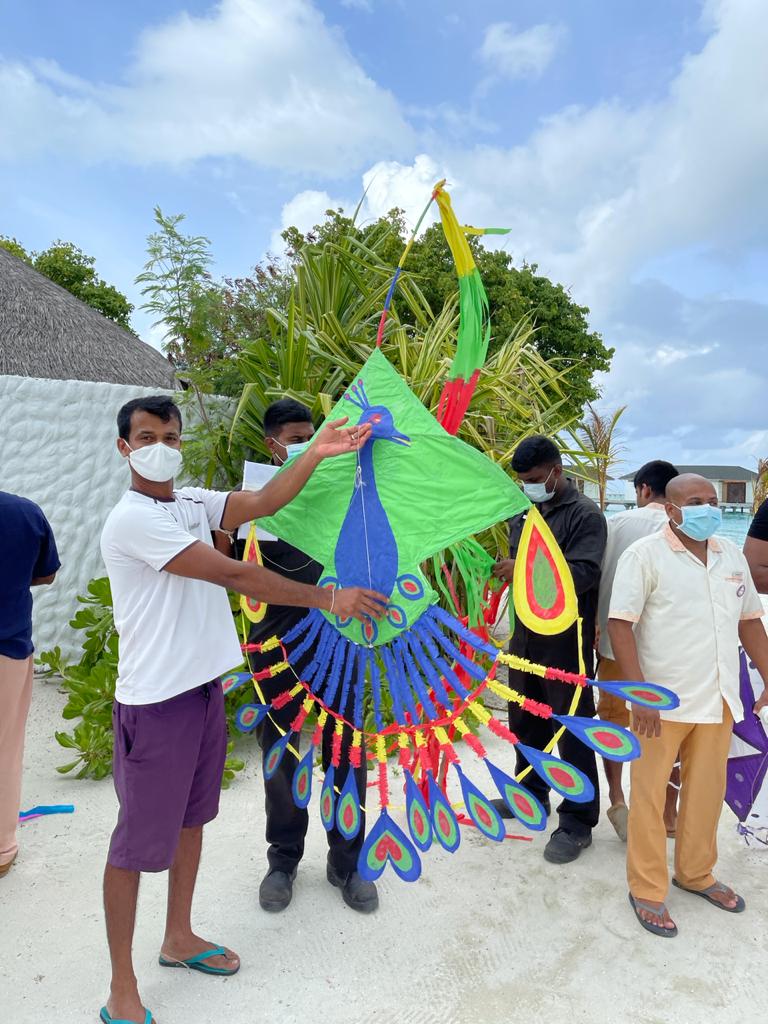 "At Cinnamon, we continue to push the boundary to constantly innovate – putting guests needs, safety above all. I am pleased that we were able to create yet another inspiring moment for our guests in accordance with the brand ethos of Cinnamon," stated Sanjeeva Perera, general manager at Cinnamon Dhonveli Maldives. The annual kite festival originally began at the resort in 2018.
Located twenty minutes from Velana International Airport, Cinnamon Dhonveli Maldives is an island of both activity and lavish relaxation. The property is operated under Cinnamon Hotels & Resorts, Sri Lanka's leading hospitality chain with a portfolio of fifteen hotels and resorts in both Sri Lanka and the Maldives.