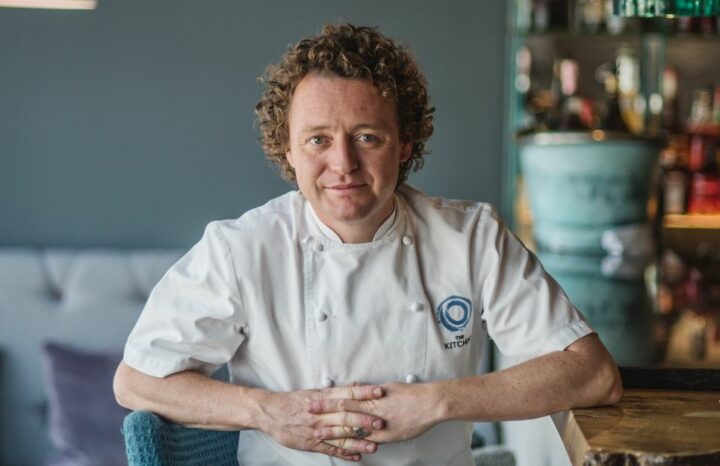 Coco Bodu Hithi welcomes Michelin star Chef Tom Kitchin
Coco Bodu Hithi has partnered with Michelin star chef, Tom Kitchin, to bring his culinary skills to host two exclusive dinners at the five-star property in October. According to Coco Collection, as part of the collaboration, Tom Kitchin will host the exclusive dinners, which will offer a six-course tasting menu for the resort's award winning restaurant, Aqua.
Working alongside the restaurant's existing team of esteemed chefs, the menu will showcase the best of local ingredients and offer a twist on Maldivian cuisine, reflective of Tom's renowned cooking style. Tom will host dinners during the second week of October, giving guests the chance to experience first-hand, his passion for working with only the finest, fresh ingredients to create outstanding, innovative dishes, says Coco Collection.
Tom's signature dishes will also remain on the menu on a seasonal basis, giving, even more guests the opportunity to try flavours inspired by his passion for fine food and seasonality. According to Coco Collection, the unique menu will take inspiration from dishes that are much-loved at Tom's Michelin star restaurant, The Kitchin in Edinburgh, but will feature the wonderful produce available on the island.
"Travelling always leaves me feeling inspired to create new dishes – I love having the opportunity to learn about local produce and local cuisines. That's why I'm thrilled to be bringing my philosophy, knowledge and passion to the luxury resort of Coco Bodu Hithi and having the chance to learn from the expert chefs there," says Tom.
"Aqua has an incredible reputation for great seafood in the Maldives and I look forward to working alongside Executive Chef, Steven Hill and his team to try and draw inspiration from the wonderful seafood they have access to. The fresh langoustines, scallops, clams and oysters from Scotland's shores are among some of my favourite ingredients to work with, so I'm keen to see what the Maldives has to offer."
Coco Bodu Hithi is eager to welcome Tom Kitchin to create fresh and flavourful creations for the islands' sophisticated and relaxed restaurants, reads a statement. With seven restaurants and bars, Coco Bodu Hithi celebrates and offers a variety of exquisite cuisines, taking inspiration from the Maldives and further afield. Tom's residency at Aqua comes shortly after the restaurant won the Luxury Seafood Restaurant award in the Maldives at the 2016 World Luxury Restaurant Awards.