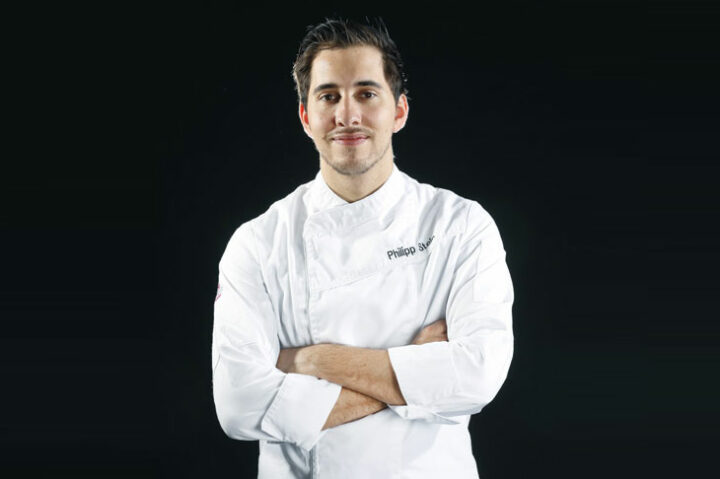 Coco Bodu Hithi to welcome Michelin-star chef
Coco Bodu Hithi resort will welcome renowned chef Philipp Stein this August to share his original gastronomical creations with its guests.
The youngest Michelin-star chef in Germany, Stein received his first Michelin star in 2014 when he was 24-years-old. A year later, Gault & Millau awarded him with 16 points and 2 toques. Young and exceptionally talented, Stein is the Chef de Cuisine at Favorite Restaurant in Mainz.
During Stein's stay, guests can join in a master class where the talented chef will lend some of his tips, explain his techniques, and share how to create a course or two from the dinner menu.
"A teaser to an exceptional dinner, this is a rare opportunity to interact with a personality that is leading a new generation of young and ambitious cooks in Germany," the resort said in a statement.
Stein will host two dedicated dinners at Aqua restaurant, the fine dining seafood specialty restaurant set over the lagoon, where "guests can dive into a five course menu designed to tantalize even the most curious of gourmets."
"Coco Bodu Hithi is truly a gourmet's paradise! Once again, we are pleased to offer an exceptional experience for our guests as we prepare to welcome Chef Philipp Stein. The team is looking forward to the energetic approach that Philipp will bring to our kitchen and most importantly, the original creations he has planned for our guests. August will be a very special period for us here on the island," said Georgios Papazoglou, General Manager at Coco Bodu Hithi.
Bringing a fresh approach to fine dining, Stein's cooking style is simple and straight to the basics without fuss or frills. His family has owned a popular restaurant for five generations and coming from such a gastronomic family, Stein is dedicated to his roots. The result is the fusion of classical bases laced with aromatic sauces. The influence of world renowned chefs that he has worked with, including Dieter Müller and Helmut Thieltges, is reflected in his dishes. His approach to cooking however is very much his own individual style.
With four eclectic restaurants, two welcoming bars, an intimate wine loft and a variety of private dining experiences, Coco Bodu Hithi is a culinary hotspot in the Maldives. Adding to the on-island venues are the many world class chefs such as Philipp Stein that make guests appearances every year.
Coco Collection's portfolio comprises three distinct brands, Coco Resorts : Retreats, Coco Palm and Coco Privé. The Coco Resorts : Retreats includes the luxury resort Coco Bodu Hithi; Coco Palm features the environmentally conscious escape Coco Palm Dhuni Kolhu; and Coco Privé consists of the private and exclusive Coco Privé Kuda Hithi Island. Coco Bodu Hithi and Coco Palm Dhuni Kolhu are both members of Preferred Hotels & Resorts, representing the finest and most diverse global portfolio of independent hotel and resort experiences. For bookings visit www.cococollection.com