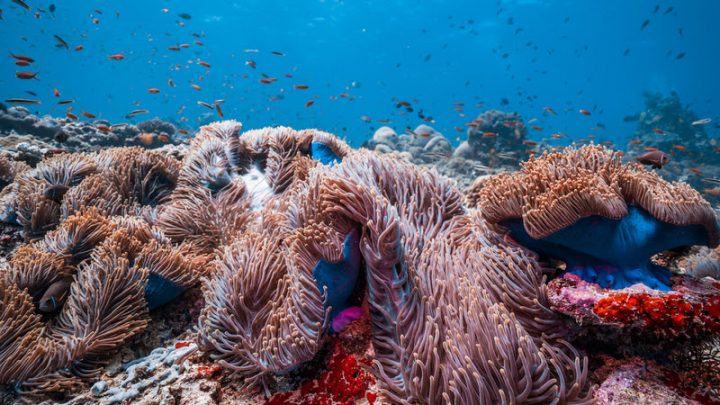 Coco Collection Offers Internship for Coral Reef Gardener
Coco Collection has opened up applications for a three-week internship as a coral reef gardener at Coco Palm Dhuni Kolhu.
Situated in Baa Atoll, a designated UNESCO biosphere reserve that's home to incredible marine life and reefs, Coco Palm Dhuni Kolhu has been working to conserve the reefs from increasing sea temperatures, ocean acidification, coral bleaching, and sea-level rise for many years. The resort has recently launched a competition on its search for a coral reef gardener, who will assist the marine educator to conserve the reefs.
The internship takes place in September 2022 for three weeks. The intern will assist in managing and fostering coral growth in the surrounding house reefs. They will also support the marine educator in their replanting schemes to strengthen these vital ecosystems. From developing coral around man-made frames and planting coral through to fish identification within the reefs and working with neighboring local islands on their coral reef regeneration programmes – this role is ideal for the eco and marine enthusiast.
Furthermore, the winner of the contest will receive roundtrip flights to the Maldives, roundtrip seaplane transfers to Coco Palm Dhuni Kolhu, three weeks' accommodation in a Deluxe Beach Villa on full board, a Sunset Cruise and a spa treatment.
To enter, fill out this form with a 500-word cover letter and a 2-3 minute video before 12th May 2022 at 12 noon Maldives Time.