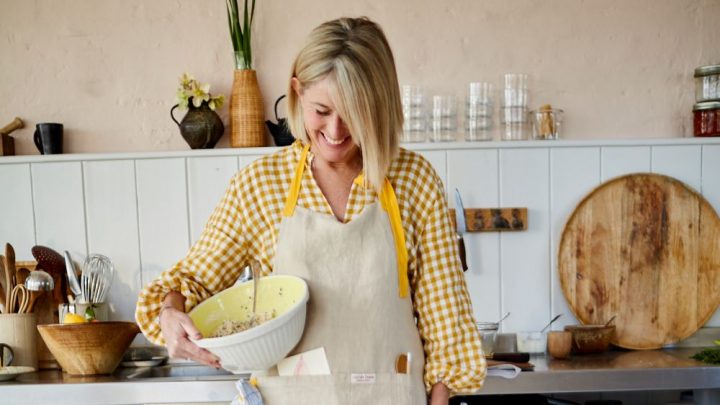 Coco Collection partners with acclaimed chef Emily Scott
Coco Collection has announced partnership with highly acclaimed chef Emily Scott who will be surprising guests with her culinary skills at Coco Bodu Hithi this November.
Emily's simple cooking style takes influence from her childhood spent in Provence in the south of France, and more recently her time in Cornwall – all of which she will be emulating during her residency with us. Emily is a big advocate for taking a few seasonal ingredients and highlighting them in a way to make them stand out on the plate, and it is this ethos which has seen her become a highly decorated chef with a number of accolades to her name. She has been recognised by Michelin since 2016 and appeared on the Great British Menu to represent the South-West in 2019 and is a regular on shows such as Saturday Kitchen and Rick Stein's Cornwall. She is the author of two books: Sea & Shore: Recipes & Stories from a Kitchen in Cornwall and her recent publication Time & Tide which weaves together all the strands that influence and inspire her cooking – from the salt-scented air to the ever-changing hues of the water, much like here at the resort!
Chef Emily will be conducting her residency from 20th November – 27th November at our award-winning overwater restaurant, Aqua with two six-course dinners. She will also delight you with one of her signature dishes, which will continue to remain on our menu on a seasonal basis, allowing our future guests to enjoy her uniquely crafted menu. In the meantime, she will also curate some of the dishes for a lunch menu, plated "family-style", alongside some interactive elements, providing guests with a unique masterclass experience.
"I was lucky enough to go on a magical holiday to Coco Bodhu Hithi. A once in a lifetime trip so I am delighted to be returning and coinciding my stay with my passion for (and career in) cooking. I look forward to working alongside the restaurant's existing team of esteemed chefs, and have designed my menus to showcase the best of local ingredients, while incorporating my own style to create a unique twist on Maldivian cuisine. Aqua has an incredible reputation for great seafood in the Maldives and I look forward to working alongside Executive Chef, Indika Prasanna and his team to try and draw inspiration from the wonderful produce they have access to. I'm intrigued to see what the Maldives has to offer" says Emily.
"Aqua has an incredible reputation for great seafood in the Maldives, and we know Emily's experience working with fresh produce in Cornwall will fit in perfectly with the dishes we emulate on the island. With six restaurants and bars, Coco Bodu Hithi celebrates and offers a variety of exquisite cuisines, taking inspiration from the Maldives and further afield – and we can't wait to have Emily join us and to create memorable dishes for our guests" says Siraj Waseem, Group General Manager of Coco Collection.