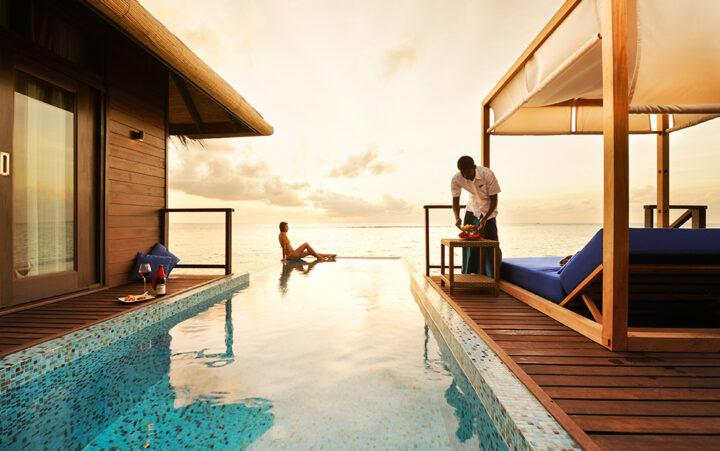 Coco Collection Reveals a Contest!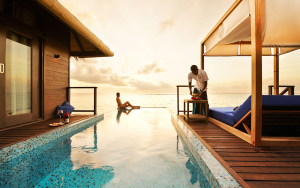 Coco Collection, Indian Ocean's Leading Boutique Hotel Brand at the 2014 World Travel Awards, has announced an online contest to celebrate the successful re-vamp of its corporate websites, www.cococollection.com and www.cocoboduhithi.com.
Visitors to the website of Coco Collection can now take part in a contest to "Win a luxury stay for 5 nights at Coco Bodu Hithi". This contest offers visitors an opportunity to navigate the websites of Coco Collection, familiarize themselves with the brand and its properties, with an extravagant prize for a lucky winner to spend a luxurious vacation at one of the stunning Escape Water Residences of Coco Bodu Hithi.
"We are looking forward for visitors to explore the fresh look of our websites by taking part in this contest to win a stay at one of the secluded Escape Water Residences of Coco Bodu Hithi", comments Shafa Shabeer, Director of Marketing for Coco Collection. "This contest is a golden opportunity for visitors to familiarize themselves with our brand and rekindle their love of travel."
The re-vamped websites will enable visitors to enjoy a more spontaneous online experience with easy access to reservation widgets on each page for bookings. The re-vamp also ensures that visitors are up to date with Coco Collection's corporate news through a dedicated "Media Center" enriched with the latest news and a picturesque image library. For visitors looking to share the content on various social media platforms, the websites also offer an integrated approach with social networking services such as Facebook, Twitter, Pinterest and Google+.
This re-launch is part of Coco Collection's strategy to continuously upgrade their online presence while seamlessly connecting with clients across the globe and increasing the online visibility of Coco Collection as a leading luxury boutique hotel brand in the region.