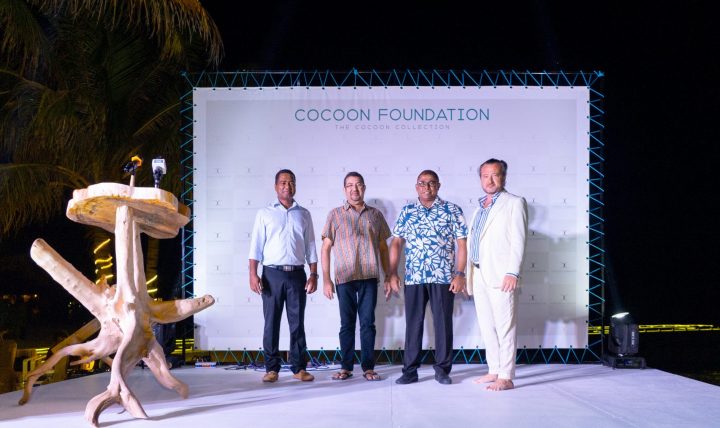 Cocoon Collection Introduces Cocoon Foundation
In an effort to give back to the society, Cocoon Collection has launched the Cocoon Foundation. The Cocoon Foundation focuses on building efficient young workers, implementing eco-friendly initiatives and ensure the sustainability of community life on the local islands.
The inauguration ceremony was held on 2nd December 2022, at You&Me by Cocoon Collection. The Minister of Tourism Dr. Abdulla Mausoom, along with the Managing Director of Cocoon Collection Mr. Alex, General Manager Ahmed Jihad and other prominent figures at Cocoon Maldives joined the ceremony.
One of the most significant aspect of the Cocoon Foundation is developing the youth. The foundation aims to empower the youth and create future leaders for the Maldivian hospitality industry, improving the lives of local communities in the Maldives. The foundation also focuses on the sustainability of the ecosystems and will be conducting various environmental awareness programs. In addition to contributing to the society with financial donations, Cocoon Foundation will also provide the proper tools required to establish a good foundation for the youth while starting their careers.
According to the foundation, there are some educational programs planned ahead, including a six months apprenticeship program which focuses on helping new graduates learn soft skills, emotional intelligence and social skills. The program will also help them in gaining work experience. Entirely committing to promoting the communities nearby, the foundation will collaborate with the island councils, schools, and the residents.
"The cocoon foundation has emerged from a humble beginning, its branches reaching out to leave a lasting imprint on the life of its community. What a privilege it is indeed, to be part of this auspicious project created solely for the noble cause of giving back to the community that the Cocoon collection serves. I am truly humbled," said Mr. Ahmed Jihad (Jay), General Manager of the Cocoon Collection.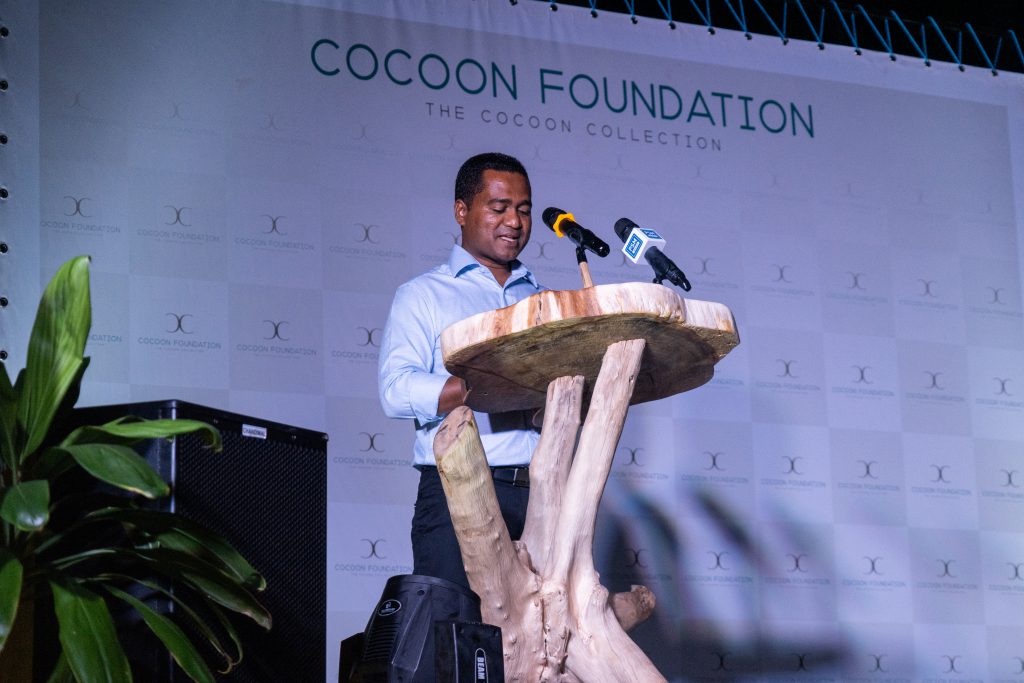 Featured Image: Mr. Ahmed Jihad (Jay) speaking at the event