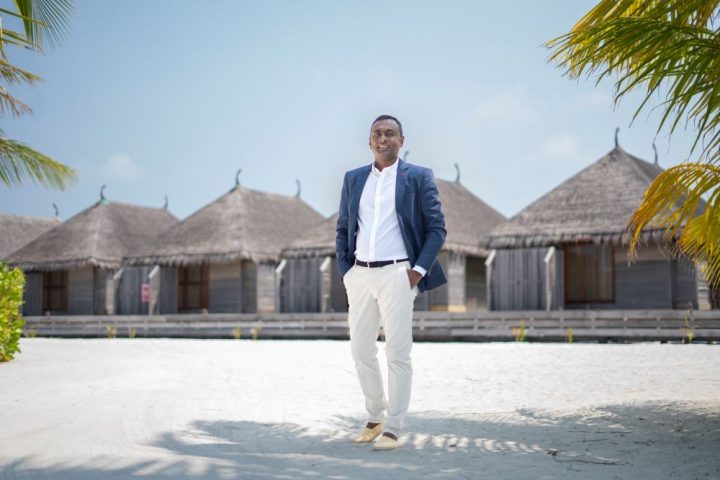 Constance Moofushi appoints Mevin Ramasamy as General Manager
Constance Hotels & Resorts has announced the appointment of Mevin Ramasamy as the new General Manager of Constance Moofushi.
With over 15 years of experience in the hospitality industry, Mevin brings a wealth of knowledge and expertise to his new role. Having held various positions in renowned hotels and resorts, including Constance Belle Mare Plage, C Mauritius, Sofitel Imperial Resort, Paradis Beachcomber Golf Resort & Spa, and Long Beach Golf & Spa Resort, his extensive experience in delivering exceptional guest experiences makes him the perfect fit for Constance Moofushi.
As the new General Manager, Mevin will oversee all aspects of the resort's operations, ranging from guest services to food and beverage. His primary goal is to ensure that every guest has an unforgettable experience. Additionally, he is committed to maintaining the resort's reputation for sustainability and responsible tourism practices, aligning with the brand's values.
When asked about his most significant milestone in his 18-year career, Mevin reflected on the opening of C Mauritius, the first hotel of the C Resorts brand. He described the project as a great challenge, from contributing to its conception and recruitment campaign to training the recruits. He also acknowledged the transformative period during the Covid-19 pandemic when C Mauritius had to adapt as a quarantine centre. However, a notable highlight for him was the launching of the first C Kite Festival at C Mauritius, which provided an opportunity to explore a new market segment.
Hospitality is Mevin's passion. He mentioned that the sector resonates with him because it revolves around genuine interactions with people and the pursuit of epicurean experiences. Hospitality offers constant growth opportunities and a space for continuous improvement, which aligns with his personal and professional aspirations.
When asked if he sees himself working in hospitality until retirement, Mevin emphasised that hospitality attracts passionate individuals who work hard and play hard. Retirement or a career change is not something he currently contemplates, as he remains dedicated to his passion for the industry.
Sharing his insights on the five traits essential for success in hospitality, Mevin mentioned passion, consistency, curiosity, focus, and adaptability. He emphasised that passion drives individuals to excel in a business that presents diverse challenges and requires relentless commitment.
At 39 years old, holding the position of General Manager at a luxury hotel in the Maldives, Mevin was asked about his secret to success or any tips for aspiring hoteliers. He attributed his accomplishments to his passion and the dynamic nature of the hospitality industry. He shared a quote he loves, stating, "Choose a job you love, and you won't have to work a day in your life." He advised aspiring hoteliers to take things one step at a time, identify priorities, and surround themselves with passionate individuals who challenge and inspire growth. Mevin believes his role is to keep the flame of passion alive and seeks to understand rather than be understood.
Regarding his choice of working with Constance Hospitality Management, Mevin expressed his admiration for the company's motto, "True by Nature." He highlighted the genuine care and equal opportunity offered to the 5000+ employees of the group. Constance is known for its emphasis on training and development, with comprehensive masterclasses and a competency framework that supports the growth of team members. Mevin felt connected to the genuine hospitality and core values that Constance embodies since he joined the group in 2014.
Looking ahead to his role at Constance Moofushi Maldives, Mevin outlined his vision. He aims to be proactive and provide unconditional support to his team and the Constance Hotels & Resorts brand. His focus includes ensuring business continuity through sustainable and circular economy practices, supporting the local culture to flourish, and embracing an innovative approach. Digitalisation and the enhancement of the service excellence culture for guests and the team are also key objectives in his mission.
With Mevin's extensive experience and dedication to the hospitality industry, Constance Moofushi can look forward to an exciting future under his leadership. The resort can expect proactive measures, sustainable practices, and an unwavering commitment to delivering exceptional guest experiences while upholding the core values of Constance Hotels & Resorts.