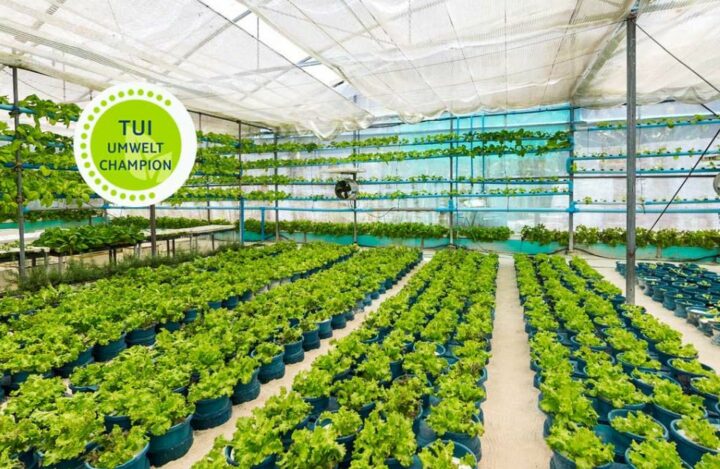 Three Crown and Champa Resorts named TUI Environmental Champions
Three resorts operated by Crown and Champa Resorts have been awarded the TUI Environmental Champion Award 2017 for the third consecutive year. The three resorts which won the award by TUI – the leading global tour operator, are Komandoo Island Resort & Spa, Kuredu Island Resort & Spa and Meeru Island Resort & Spa.
"These awards honour the extraordinary guest satisfaction and exemplary sustainable tourism enjoyed by all our guests," says Crown and Champa Resorts in a statement.
"It is an awareness and commitment towards preserving the Maldives environment that Crown and Champa Resorts uses various green and sustainable operations. These resorts consistently ensure efficiency in energy and water consumption."
TUI is currently one of the largest tour operators globally and is a keen enthusiast for environmentally responsible hotels, and its Environmental Champion Award is limited to a select group of TUI Germany Hotels and Resorts, and world wide, whose performance achieves exemplary sustainable tourism.
In order to qualify for the environmental champion awards, hotels and resorts must rate more than 8 out of 10 by TUI Germany guests and must hold a Global Sustainable Tourism Council recognised certificate, such as Travelife, which all Crown & Champa Resorts currently hold, according to Crown and Champa Resorts.
In addition to Komandoo, Kuredu and Meeru, Crown and Champa Resorts owns and operates Veligandu Island Resort and Spa, Vilamendhoo Island Resort and Spa, Hurawalhi Island Resort, and the upcoming Kudadoo Private Island by Hurawalhi. The company also manages the Champa Central Hotel in capital Malé.