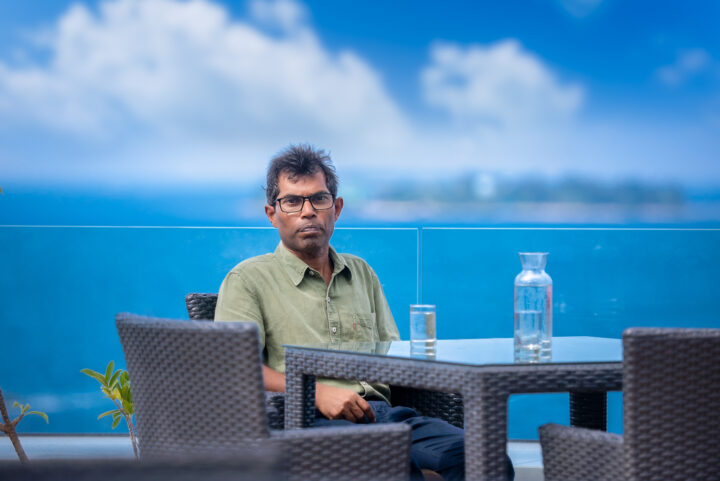 Dr Ibrahim Nashid, Keynote Speaker, GM Forum 2020
Dr Ibrahim Nashid, Founder and Chairman, Renewable Energy Maldives Pvt Ltd will be giving a keynote speech at this year's GM Forum, taking place on 2nd April at Crossroads Maldives.
Dr Nashid holds a PhD in electrical engineering from the University of Strathclyde, Glasgow, Scotland. Immediately after completing his PhD, Dr Nashid worked in the Maldives for three years as Director of Planning at Maldives Electricity Board (now STELCO). And from 1998 to 2010 Dr Nashid was based in Switzerland working as a research and development engineer at Siemens Schweiz AG and Mettler Toledo, GmBH.
In 2007, together with 3 other partners, Dr Nashid founded Renewable Energy Maldives Pvt Ltd (REM), with the aim of reducing the reliance of Maldives on imported fuel for its energy needs. REM introduced grid connected solar pv to the Maldives in 2009 with a 1.8kW system on a domestic rooftop in Male. And the latest installation of REM was a 560kW system on Island Hideaway Resort in H.A. Atoll.
Over the last 12 years REM has played a groundbreaking role in introducing various renewable energy technology to the Maldives such as hot water driven absorption chillers for cooling, diesel/electric diving boats and various other energy saving equipment.
Dr Nashid will be focusing on 'Sustainable Resort Operations,' sustainability being one of two themes featured in this year's GM Forum; the other being human capital.
Energy is the single biggest cost factor in operating a luxury resort in the Maldives. The resorts rely heavily on imported diesel for all their energy needs. This exposes the resorts to fuel price volatility in the international market and makes the cost of energy somewhat unpredictable over a longer time frame.
Launched in 2016 by Hotelier Maldives, the GM Forum (short for General Managers' Forum) looks at operational challenges and solutions for Maldives' resorts and hotels. The day-long event features carefully curated keynote sessions, panel discussions and presentations by industry veterans and thought leaders.
Speakers in previous editions of the GM Forum series have included MU Maniku, Chairman, Universal Enterprises and Maldives Association of Tourism Industry (MATI), Hussain Afeef, Chairman, Crown and Champa Resorts (CCR), Ahmed Saleem Bandhu, Director, Cyprea Group, as well as leading C Suite corporate hoteliers representing the hotel chains currently operating properties in the Maldives including Hilton and Marriott.
GM Forum 2020 is scheduled to take place on 2nd April 2020 at Crossroads Maldives. The Forum will be followed by a networking reception in the evening, which will be hosted at Cafe Del Mar Maldives. 
To register for GM Forum 2020, please visit this link: https://hoteliermaldives.com/gmforum-register/
To download media kit, please visit this link: https://forms.gle/Ghqksqfg1ScVU3qM7
For inquiries, please contact Ms Cristina Lago at cristina@perspective.mv and mobile: +960 7910858