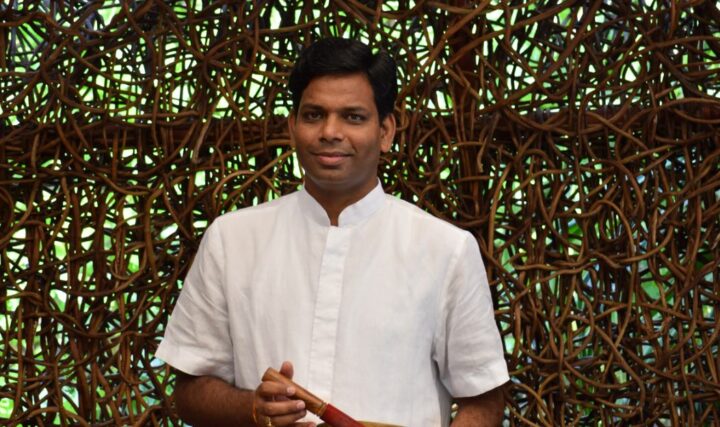 Dr Jitendra Varshney appointed Spa Director at Six Senses Laamu
Six Senses Laamu has appointed of Dr Jitendra Varshney as the Spa Director. Six Senses Spa Laamu features four uniquely designed couple's treatment nests, two secluded couple treatment champas plus two champas for Ayurveda and one for Thai massage. Along with the signature Six Senses treatments, locally inspired and Ayurvedic massages are also available. Guests can opt for wellness classes such as Mindfulness Meditation, Pranayama and Aerial Yoga or for tailor-made Integrated Wellness programs.
Dr Jitendra joined Six Senses Laamu in the Maldives as a wellness practitioner and spa manager in June 2015 and was promoted to spa director in June 2017. In this role, Dr Jitendra is overseeing the Six Senses Spa's daily operations, the Integrated Wellness programmes and the Visiting Practitioner programmes. With his holistic approach to wellness and people-driven personality, Dr Jitendra believes in spending time with guests to help them understand the real meaning of balance and how to achieve it and leading them on the path of well-being, says Six Senses Laamu in a statement.
According to the resort, Dr Jitendra is a highly motivated postgraduate in Ayurvedic medicine and certified Yoga and Reiki master, with extensive experience in both the hospitality and the health industry. He specialises in Ayurvedic and Integrated Wellness consultations, guest treatment plans and Reiki therapies. He has spent the past 11 years in India managing spas and wellness centres, such as Leo Juventa Medi Spa, Three Graces by Amatraa Spa and Ananda in the Himalayas. During the past few years, he has been focusing on lifestyle consultations, therapeutic yoga and nutritional advice.
"We are very happy to have Dr Jitendra leading Six Senses Laamu Spa team," says Marteyne van Well, general manager of Six Senses Laamu.
"His commitment towards our core value of Pioneering Wellness along with his extensive experience and skills, he drives inspiration for our guests to lead a healthier lifestyle and at the same time offers them a unique Spa experience."
Six Senses Laamu is the only resort in the Laamu Atoll, deep in the Indian Ocean, surrounded by a beautiful coral house reef. Most of the villas and facilities are built over water, however, beach villas and on-land dining is an option. All villas offer a sense of privacy and seclusion, with an amazing view of the Ocean and Maldivian nature.
To learn more about the wellness offerings available at Six Senses Laamu, please visit sixsenses.com/resorts/laamu/spa.