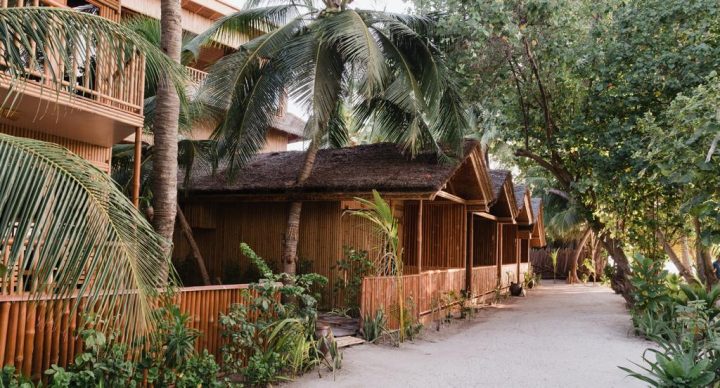 Ecoboo Hotel – Balancing Luxury and Sustainability
Ecoboo Maldives is an eco boutique hotel located in V.Thinadhoo in the beautiful Maldivian archipelago. Ecoboo Maldives is committed to sustainability and the use of renewable resources. As a coral island nation, the Maldives is vulnerable to the consequences of climate change such as rising sea levels and extreme weather events. Ecoboo Maldives feels a responsibility to protect the Maldives' beautiful natural environment and has taken steps to reduce their carbon footprint.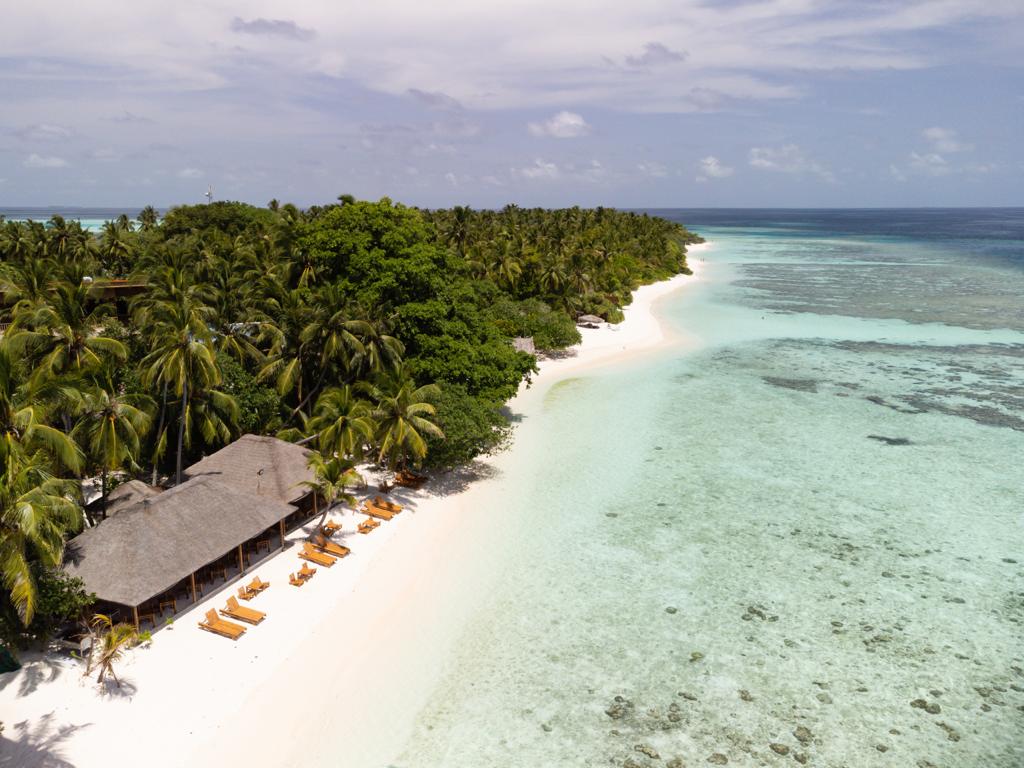 Featured Image: Ecoboo Maldives from above
Grounded in Sustainability
Ecoboo Maldives has taken numerous steps on its path to sustainability. Harnessing the Maldives' equatorial sun, the hotel generates electricity using solar panels. Ecoboo Maldives also actively conserves water and has implemented waste management and recycling programs.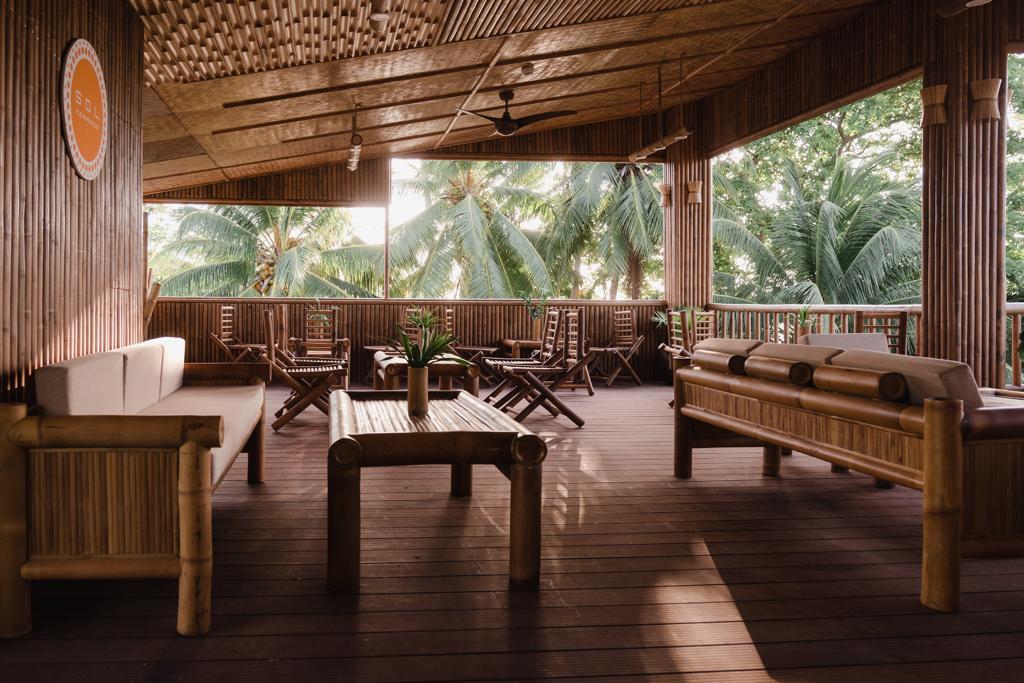 Featured Image: Sol Terrace, rooftop bar
Ecoboo's commitment to sustainability is evident in the hotel's design. Bamboo, a durable renewable resource that grows quickly with little water, is used throughout the hotel's interior design and furniture. The bamboo interior creates a warm and inviting atmosphere. Used as flooring, wall covering and furniture throughout the common area and guest rooms, the hotel features nearly 35 km of bamboo.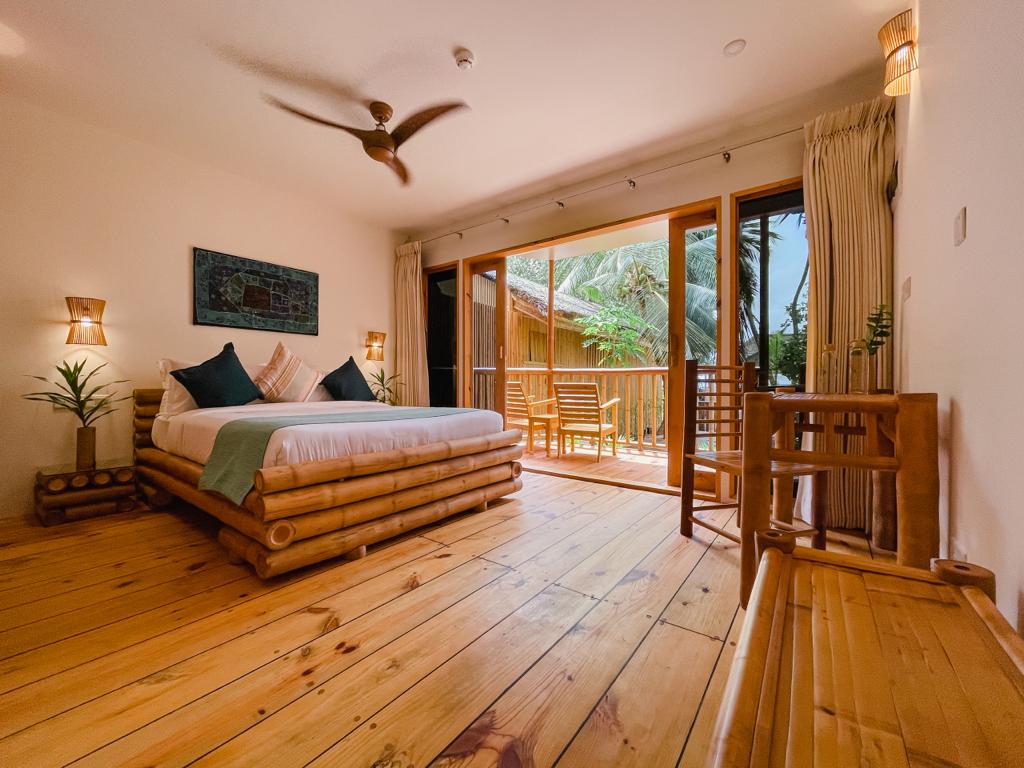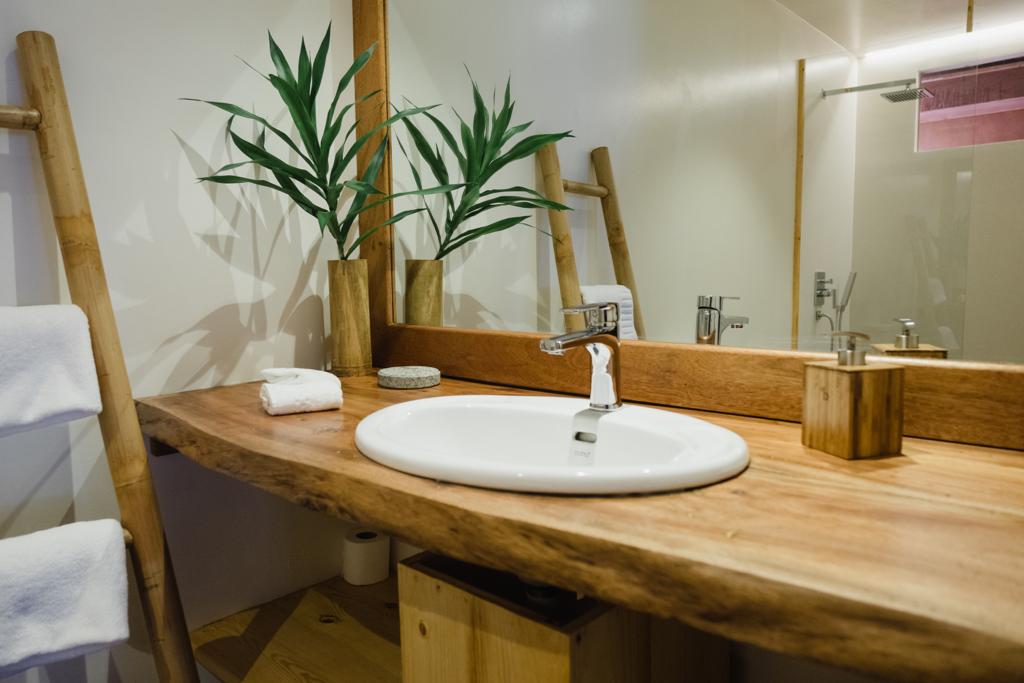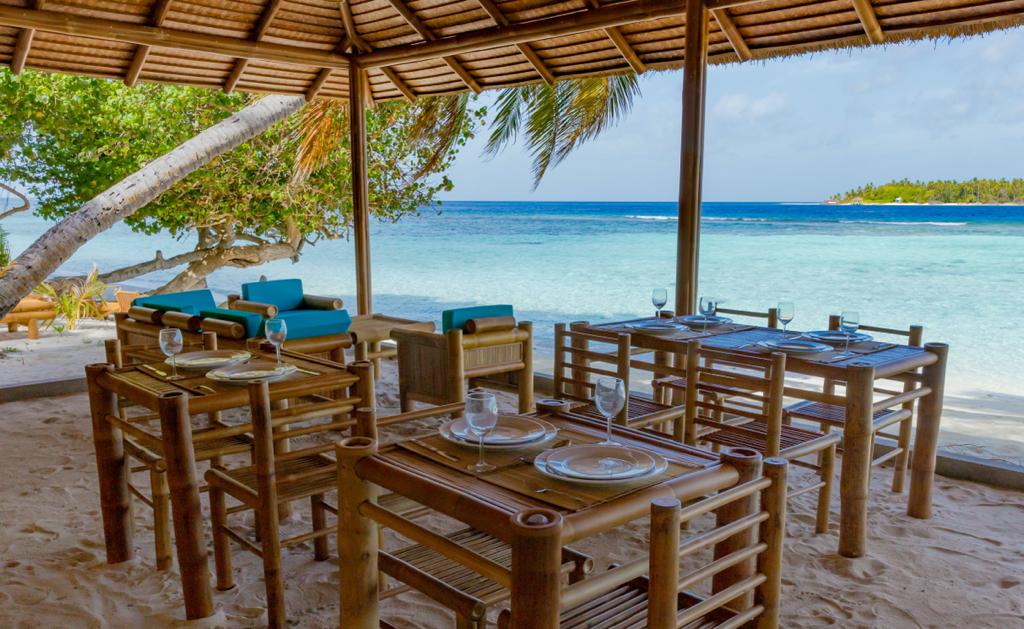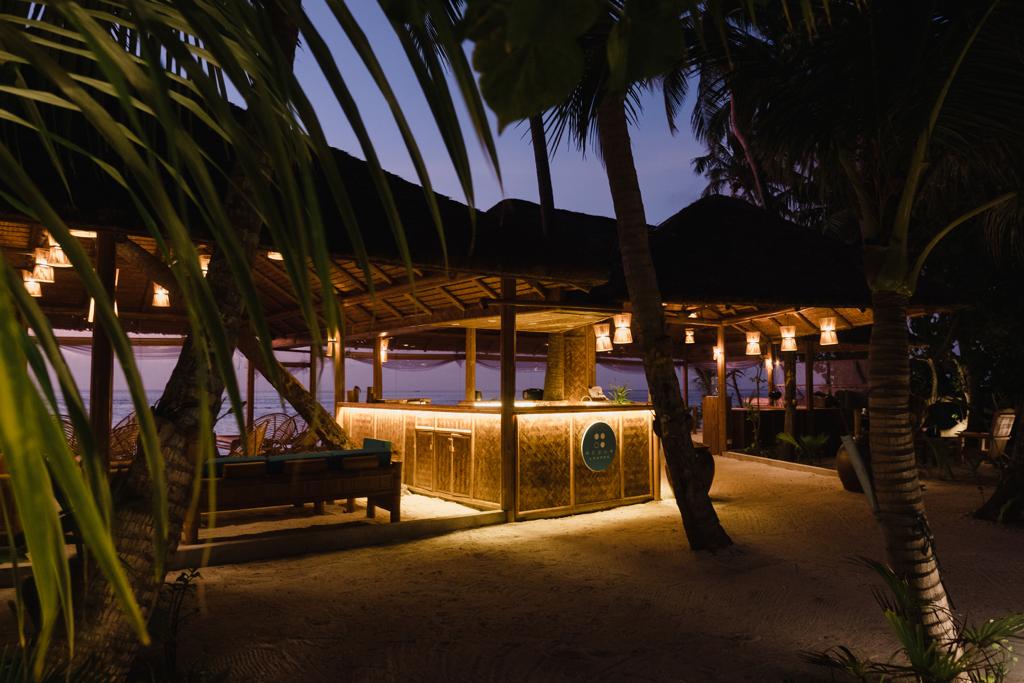 The sustainable initiatives enhance the feeling of luxury at Ecoboo Maldives. The rooms are spacious and tropical, designed to blend in with the natural surroundings. Guests can enjoy a variety of outdoor activities, including snorkeling, diving, island-hopping, sunset cruising and fishing. Ecoboo offers a range of dining options, including Acqua Lounge, the main beachfront restaurant and Sol Terrace, the rooftop bar.
The Ecoboo project manager: Hugo Pedrosa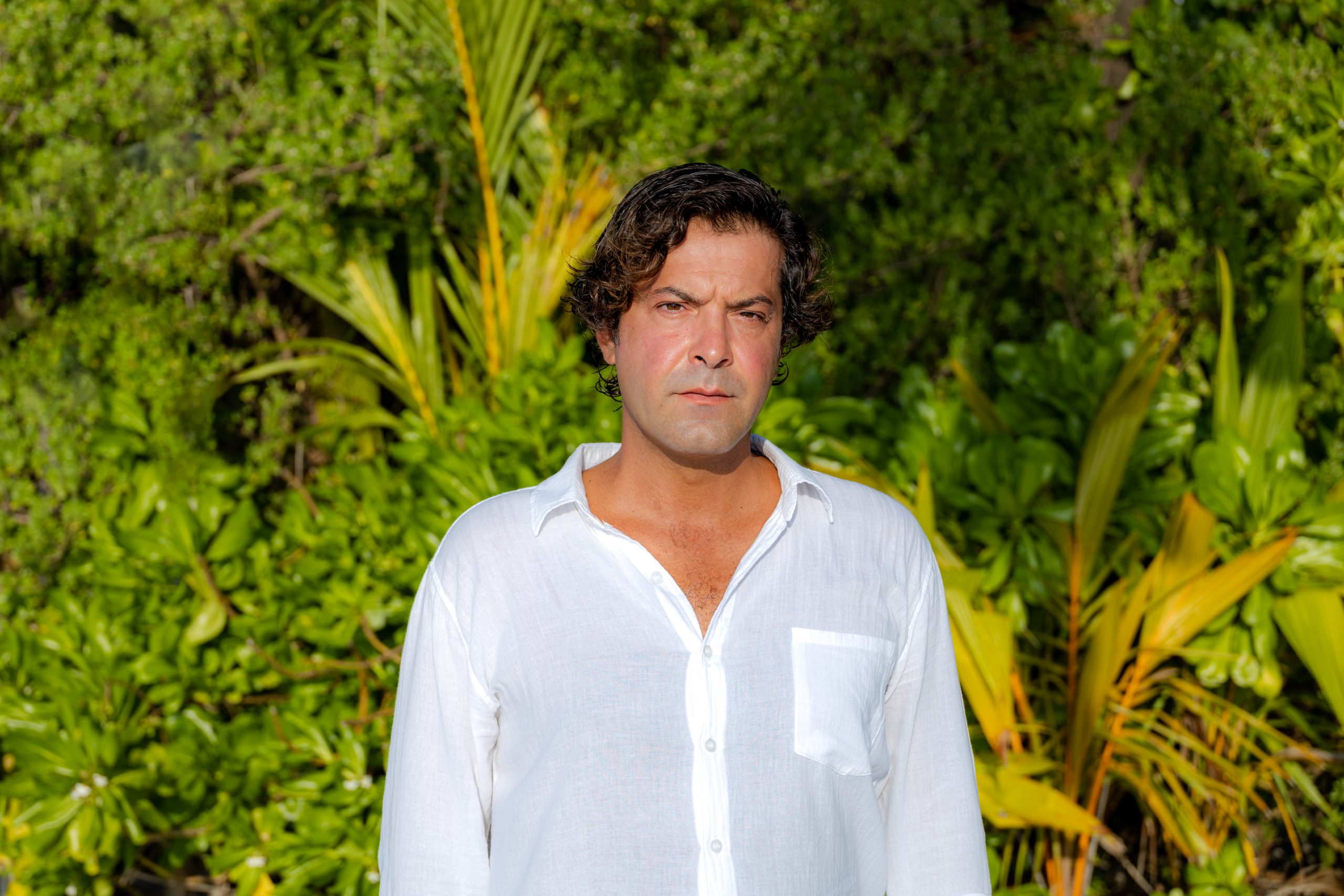 Featured Image: Hugo Pedrosa
Ecoboo's sustainable ethos was steered by Hugo Pedrosa. He was the property's project manager from the planning stages until operation. Ecoboo Maldives was guided by the principles of the GPM P5 Standards for Sustainability in Project Management. Hugo drew on his academic background and project management experience in the Maldives to bring to life Ecoboo Maldives, a property that uses ecological construction to accentuate the Maldives' natural beauty.
Hugo holds an MBA in Business and Administration and another MBA in Green and Sustainable Project Management. He is also certified in Green Project Management by GPM, an association recognized by the United Nations.
Before embarking on the Ecoboo project, Hugo was well aware of the peculiarities the Maldives' unique geography poses to project logistics. Hugo first came to work in the Maldives in 2018 as a Project Manager for the safari boat Safira Maldives (2018-2020). During two years he carried out Safira's finishings, product testing and operational launch. Hugo then oversaw another boat project for a year (2022-2023) in which a cargo boat was converted to a safari boat with 8 guest rooms, a restaurant, and a bar, under the name Ecoboo Cruise.
Hugo believes sustainability is not a trend, but it is the only pathway forward. Hugo feels an obligation to lead by example and inspire others to implement projects with a sustainable focus. Hugo Pedrosa is now the Operations Director of the hotel group that includes Ecoboo Maldives and a safari boat Ecoboo Cruise.
Ecoboo Maldives offers a unique and memorable vacation that combines adventure, relaxation and a connection to the natural environment in one of the most pristine destinations in the world. At Ecoboo guests can rejuvenate in the Maldivian isles and be assured that their carbon footprint is minimized.