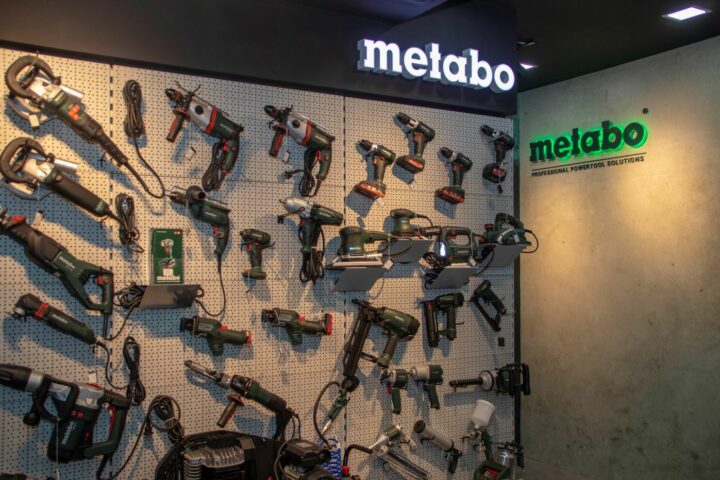 Experience Centre for Metabo products now open
Veligaa Hardware, a supplier of a wide range of hardware, construction and building supplies, has opened its Metabo Experience Centre. The new centre is located in the first floor of the Veligaa Hardware outlet in Majeedhee Magu.
Metabo, a German power-tools brand, was introduced to the Maldives in 2017. With the opening of the Experience Centre, customers of Veligaa Hardware can now view all the Metabo products in one place and have a hands-on experience of the products before they make a purchase. According to Veligaa Hardware, the staff at the new centre are capable of attending to any queries from customers regarding the products.
"The main purpose of opening a Metabo Experience Centre is so that customers can easily see all the Metabo products that we carry in one place, as well as get the opportunity to handle and experience how the products work before they purchase the products," said Mahudhy Ijaz, Metabo Product Manager.
In order to provide the customers with aftercare services, Veligaa Hardware has also opened a Metabo Service Centre. Veligaa Hardware has been importing and marketing various world-renowned brands here in the Maldives.
Since its inception in 2008, Veligaa Hardware has to date opened a total of five outlets based in Malé and Hulhumalé as well as a specialised outlet named Blanc, which offers sanitary ware and interior design solutions. In addition to these services, Veligaa has also opened a Corporate Customer Centre in November 2018, in order to improve the services offered to their corporate customers.
For more information, visit www.veligaa.com.