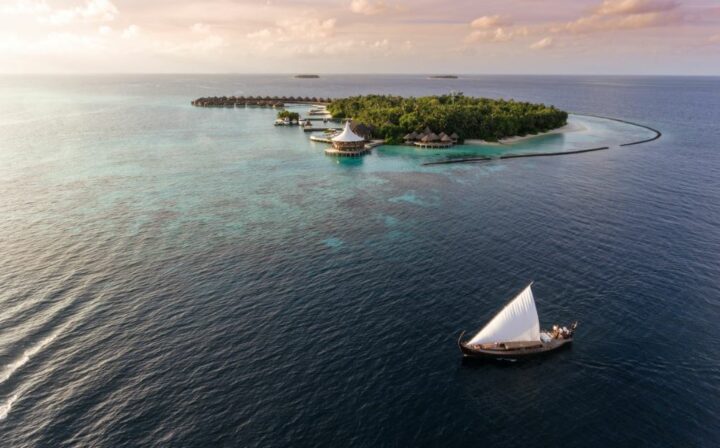 Special moments in style for the festive season at Baros Maldives
To celebrate the Festive Season from December 22 to January 2, 2018, Baros Maldives has arranged a programme with the theme "Special Moments in Style" for all guests. The colours of gold and champagne have been selected for the stylish settings complementing the natural lushness and beauty of this bijou tropical island, says Baros Maldives in a statement.
According to Baros Maldives, dining moments in style are a hallmark of the resort and this Festive Season the resort features stylish events like a Champagne Pairing Dinner at the prestigious Lighthouse and Festive Seafood Menu at the Teppanyaki Hut in the re-modelled Cayenne Restaurant. On December 24 and 31 there will be gala and gourmet dinners. On December 25 and January 1, 2018, guests are invited to indulge in a lavish celebration breakfast at the island's Lime Restaurant, where there will be a spectacular countdown to the dawn of the New Year.
Many of the Special Moments in Style are complimentary, such as Festive Season Cocktail Parties, and the resort's Anniversary Reception and Cultural Show on December 26. To enhance the seasonal celebrations special marine activities, nature walks, island and fishing excursions, sunset sailing and dolphin watching cruises have been arranged, says the resort.
According to Baros Maldives, on some evenings there will be cool jazz sessions or music for dancing under the stars. The resort's Serenity Spa will be open throughout the festive season for guests to feel their best for the island's Special Moments in Style.
Baros Maldives is a private boutique island resort only 25 minutes by resort speedboat from Velana International Airport. With 75 elegant overwater and beachside villas many with pools, three gourmet class restaurants, two bars and a cigar and shisha lounge, Baros Maldives is the perfect retreat for the Festive Season.