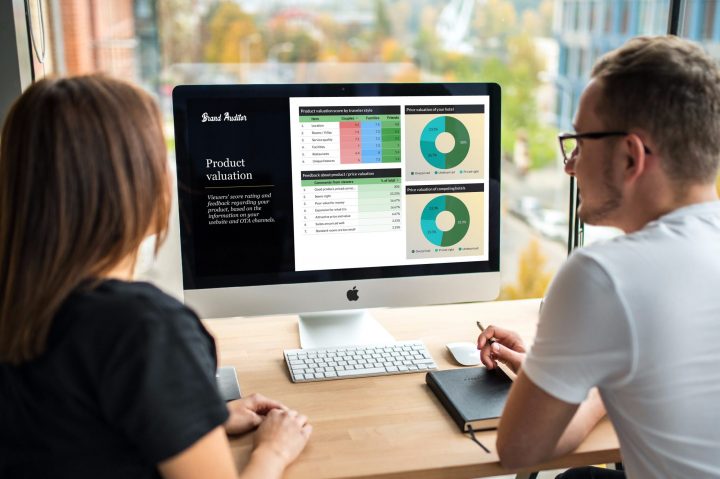 Find out what potential guests like and dislike about your resort with Brand Auditor
According to a 2019 survey, over 80 per cent of first time Maldives travellers see resorts to be 'mostly similar'. The same survey suggests that most travellers choose to book a resort with attractive product presentation, clear differentiation, and straightforward marketing communication.
Despite the Maldives having over 130 unique resorts, this perception simply cannot be ignored, hoteliers need to master how to present the unique features and values of their resort to stand out from the crowd.
The Maldives hospitality industry is catching up with digital marketing trends and the online marketplace is becoming increasingly competitive. To avoid becoming "just another resort", hoteliers need to develop a spot-on brand positioning, a memorable first-impression experience, relevant marketing communications and demonstrate meaningful differentiation. 
Brand Auditor helps to achieve this, by measuring the public opinion about various aspects of hotel brands, benchmarked with industry-specific proprietary big data. Therefore, hotels can get a personalised external brand audit with tailored insights on how to improve their product presentation, marketing communications, website experience, social media, as well as the demonstration of unique features. This audit is based on big data from various data brokers and surveys targeted to key audiences.
Brands that tailor their marketing communication to actual customer needs are typically receive 70-120 per cent more organic engagement, can achieve 30 per cent less customer acquisition and costs and their direct website view to sale conversion rate is over four times of those who do not follow a similar brand marketing strategy.
Brand Auditor offers a hotel sales and marketing-oriented audit, specifically designed to identify the strengths and weaknesses of a hotel brand, product presentation and how it is seen by their target market. This enables hotel management teams to find out what their audiences think about their hotel or resort, get a price-quality ratio, and attractiveness, all based on extensive big data and survey feedback. The report will give resort managers specific insights on how to improve personal brand image and content management practices.
Hotel brand audits are based on first impressions from travellers and feature viewers score rating and feedback. These brand audits allow hotels to glean valuable information about what guests think about resorts and what they want so that hoteliers can create even better products.  Such audits are suitable for independent hotels and resorts, small hotel groups, hotel associations and hotel management companies.
Resort management teams can get accurate feedback on what potential guests think about their brand and marketing. Getting feedback data-based insights and answers to questions can help the management team to significantly improve their sales performance, marketing effectiveness and brand positioning.
Potential questions can include:
Do potential guests see the resort attractive?
Do they understand the difference between the resort and others?
Do they see the resort's photography, product presentation and social media to be attractive or just average?
How does the resort seem compared to other competing resorts?
How likely potential guests would book the resort or something else, based on what is visible online?
The result of signing up for Hotel Auditor enables customers to get a nine-page audit covers the following sections: 
First impressions and product valuation by traveller types (couples, families and friends)
Brand website and social media experience feedback
Customers opinion about pricing, offers and booking conditions.
Feedback regarding the likelihood of a potential guest making a booking.
Brand Auditor is popular among Seychelles and Thailand hotels, as well as in Europe.
Find out more here: