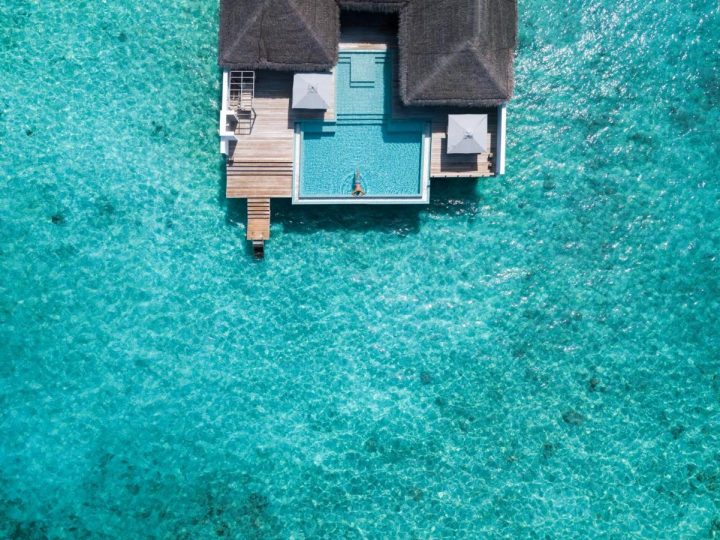 Finolhu Maldives awarded Travelife Gold Certification
Finolhu Baa Atoll Maldives resort has been awarded the prestigious Travelife Gold Certification.
This international sustainability certification program recognises the resort's commitment to environmental management, fair labour practices, human rights, and community support. With some of the strictest requirements in the world, Travelife Gold Certification solidifies Finolhu Baa Atoll Maldives' dedication to sustainable tourism.
The Travelife Gold Certification is a testament to Finolhu Baa Atoll Maldives' ongoing efforts to minimise its environmental footprint and support the well-being of its employees and local communities. The certification programne evaluates various aspects of a resort's operations, ensuring compliance with rigorous sustainability standards.
Environmental management is a key focus of the Travelife certification. Finolhu Baa Atoll Maldives has implemented numerous initiatives to protect and preserve the stunning natural beauty of the Maldives. From energy-efficient practices and waste reduction measures to water conservation efforts, the resort strives to operate in harmony with its surroundings. Guests can relax and enjoy their vacation, knowing that the resort's operations align with sustainable practices.
Community support and engagement are also integral to the Travelife Gold Certification. Finolhu Baa Atoll Maldives actively contributes to the local community, participating in projects that promote education, health, and cultural preservation. By collaborating with local organisations and investing in community initiatives, the resort aims to create a positive and sustainable impact on the lives of the people living in the surrounding area.
Travellers seeking an unforgettable vacation can now choose Finolhu Baa Atoll Maldives with the confidence that they are supporting a sustainable and responsible tourism destination. From pristine beaches and crystal-clear waters to exceptional service and luxurious amenities, guests can indulge in an extraordinary experience while making a positive impact on the environment and local communities.