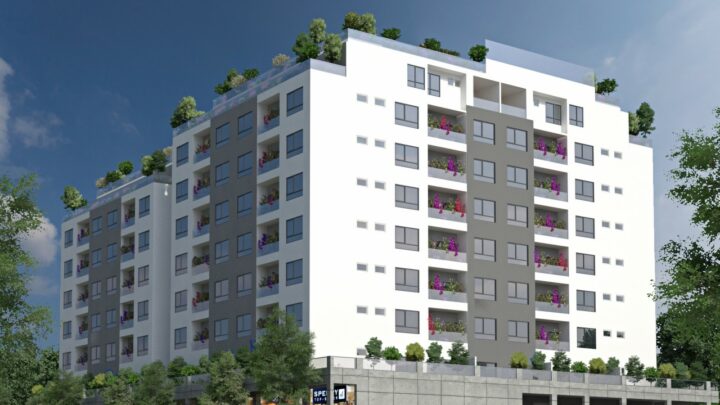 Fitron Residences – your idyllic shelter in the Greater Malé Region
Fitron Residences is a property development project for suburban living by MUNI Enterprises Pvt Ltd. The company will manage the services and amenities offered at Fitron Residences. Standing as two towers, one nine-storeys high and the other ten-storeys high, the building is designed as a modern service condominium entailing the lifestyle of urban living.
Known as Fithroanu in the native language Dhivehi, Fitron is an informally complementary name for its English equivalent Beefwood or Australian pine. The simplistic yet detail oriented cross-section of a pinecone symbolises what Fitron Residences is all about, creating a good spirited community where its residents co-exist in unity and acceptance. Nature being a consistently evolving pattern of its own, yet always encircling back to its roots can be interpreted in Fitron Residence's altruistic logo.
The apartments are positioned in a specific arrangement with a spacious balcony at each unit giving way to relaxing views of the proximity around. The towers merge its natural surroundings with its own premises creating an ideal space to call your home. Its construction progressing rapidly in an ideal location of Hulhumalé, the Greater Malé Region, Fitron Residences is your ideal residential home for a positive future.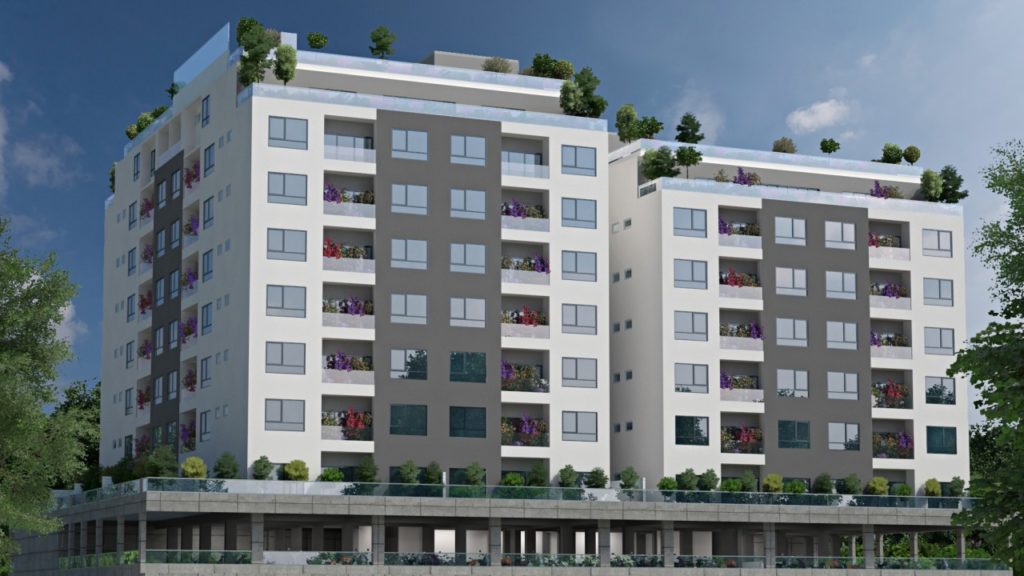 The Lux units offering oceanic views and a terrace with a garden is one of three categories of accommodation available at Fitron Residences. As the name signifies, this is an impressive home to reside in ultimate luxury. The Gardens units come with either a city or garden view and the Penthouse units are the embodiment of luxury with the modern day amenities complimenting the package. Fitron Residences stands to ensure that its residents get to experience the benefits of modern luxuries, such as the grand infinity pool at the rooftop, retail stores, state-of-the-art gym, common lounging areas in addition to playgrounds for children.
The towers also facilitate easy parking with ample space for both residents and visitors. Proper cleaning and waste management solutions are additionally provided with 24-hours security at your disposal following efficient rotas. With state-of-the-art security technology, your livelihood at Fitron Residences is ensured to be safe and secure.
The rooftop space of Fitron Residences with its deluxe infinity pool is the place to unwind after a hectic day. Both residents and visitors can enjoy the pool where the edges of it blend with the beautiful oceanic views surrounding the condominium. The rooftop is an ideal setting where conversations can take place, with the ambience to nurture your mood. The rooftop has an area dedicated to children, where the outdoor playground can be used to run around and hold activities for them to engage in.
Exercise being a key element for a shiny you, Fitron Residences aims to please with its in-house modern gym with treadmills, cross trainers, stationary bikes and weight and strength training machines. There is enough space for the people keen on yoga or aerobic activities to practice their routines too. A separate gym for both men and women fosters ease for gym goers.
The commercial area of the condominium hosts a series of retail stores showcasing popular brands in consumer goods and lifestyle products. Private businesses can operate their retail outlets, cafés and service centres with convenience at Fitron Residences. This is to be a bustling area where the residents, as well as visitors, can easily get access to quality lifestyle products and services within their vicinity. Be it the most trending electronic gadgets, household appliances or the desire for fashionable clothing, the retail space caters to your personal needs proactively.
Moving at a fast pace, the team at Fitron Residences are working actively to build your dream home for you. The winding roads of Hulhumalé with its Fithroanu trees is just what you need to be a little away from the buzz of living in the concrete immersion of Malé. At Fitron Residences, you can reside in your contemporary home designed to meet your luxury needs fitted perfectly into its natural landscape
CONTACT:
Fitron Residences
Number: (960) 797 3300
Email: sales@fitron.mv
Website: fitron.mv